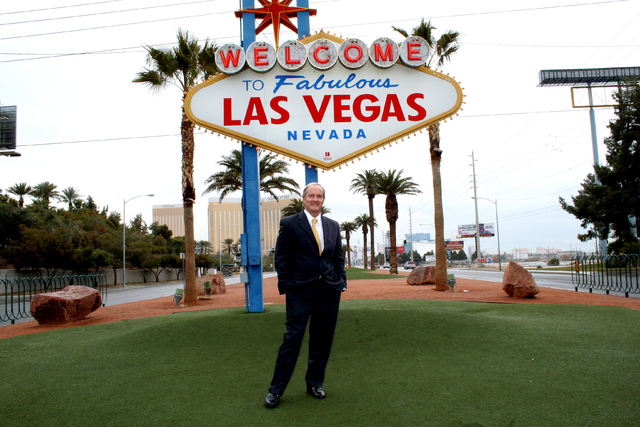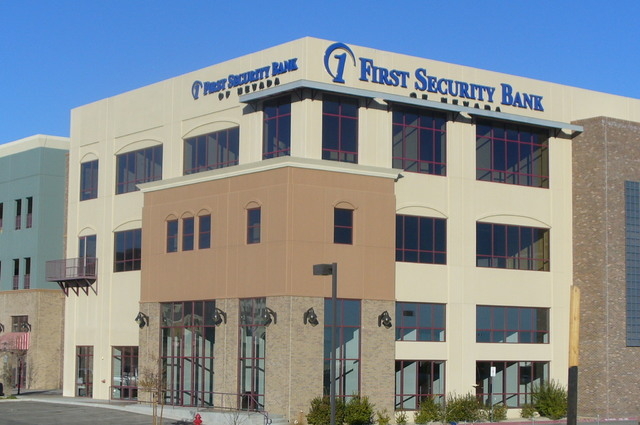 Nevada's locally chartered banks had the highest loan growth rate in the eight-state Rocky Mountain region in 2013, a report by the Hovde Group, a consulting firm, shows.
The 20-page report looked at banks in Arizona, Colorado, Idaho, New Mexico, Nevada, Montana, Utah and Wyoming.
Nevada's 8.8 percent median growth rate was ahead of Utah at 7.2 percent. The median loan growth for the Rocky Mountain region was 3.1 percent, the report found.
Wyoming ranked last with a 0.4 percent growth rate during the year, which was closely followed by New Mexico at 0.5 percent.
Despite their ranking, John Sullivan, president of First Security Bank of Nevada, said most of Nevada's 13 listed banks "have a way to go to return to loan growth and profitability."
"Of these banks, only Meadows Bank and First Security had decent growth in their loan portfolios over the last two years," Sullivan said. "The others as a group still are challenged by either low capital levels or reluctance to make real estate loans."
Only three of Nevada's 13 locally chartered banks had negative loan growth in 2013. Bank of Las Vegas had the highest negative loan growth rate at 20.7 percent. Talmer Bancorp Inc., recently acquired bank of Las Vegas, with four branches and $213.5 million in assets, from Capitol Bancorp.
First National Bank of Ely had a negative 3.2 percent loan growth rate. Bank of George posted a negative loan growth rate of 2.6 percent.
First Security Bank of Nevada had the highest positive loan growth rate at 33.1 percent. Meadows Bank was next at 16 percent.
"This follows a growth rate of 39 percent in 2012," Sullivan said. "In 2013, First Security originated approximately $43 million in new loans, of which $19 million represented financing of acquisitions and $24 million represented refinancings."
Sullivan said despite the modest loan growth numbers, many banks in Nevada remain reluctant to loan on commercial real estate.
Sullivan attributed their caution to the losses they booked on real estate loans from 2008 to 2011, when housing and commercial values collapsed in Nevada. From June 2008 to January, 18 banks in Las Vegas and Henderson failed, were merged into other banks or ceased business, he said.
Nevada's banks were tied for sixth with Arizona for profitability, or return on average assets, in the region, at 0.65 percent. Utah had the highest rate at 0.99 percent, followed by Wyoming at 0.89 percent and New Mexico at 0.88 percent.
Idaho at 0.57 percent was ranked last for bank profitability, the report said.
Meanwhile, Nevada's banks have the region's highest median Texas ratio, a measure of overall health. A ratio of 100 or higher signals that a bank could face failure.
As of Dec. 31, Nevada's Texas ratio was 23.8 percent, while Arizona's was 20.8 percent. New Mexico had the region's healthiest banks by Texas ratio at 9.6 percent. The region's median Texas ratio was 14.3 percent.
Beal Bank USA remained Nevada's largest locally chartered bank with $6.8 billion in assets. The smallest was Kirkwood Bank of Nevada with $57.5 million.
Contact reporter Chris Sieroty at csieroty@reviewjournal.com or 702-477-3893. Follow @sierotyfeatures on Twitter.