Nevada brothel eligible for pandemic relief grant
Updated September 4, 2020 - 11:12 pm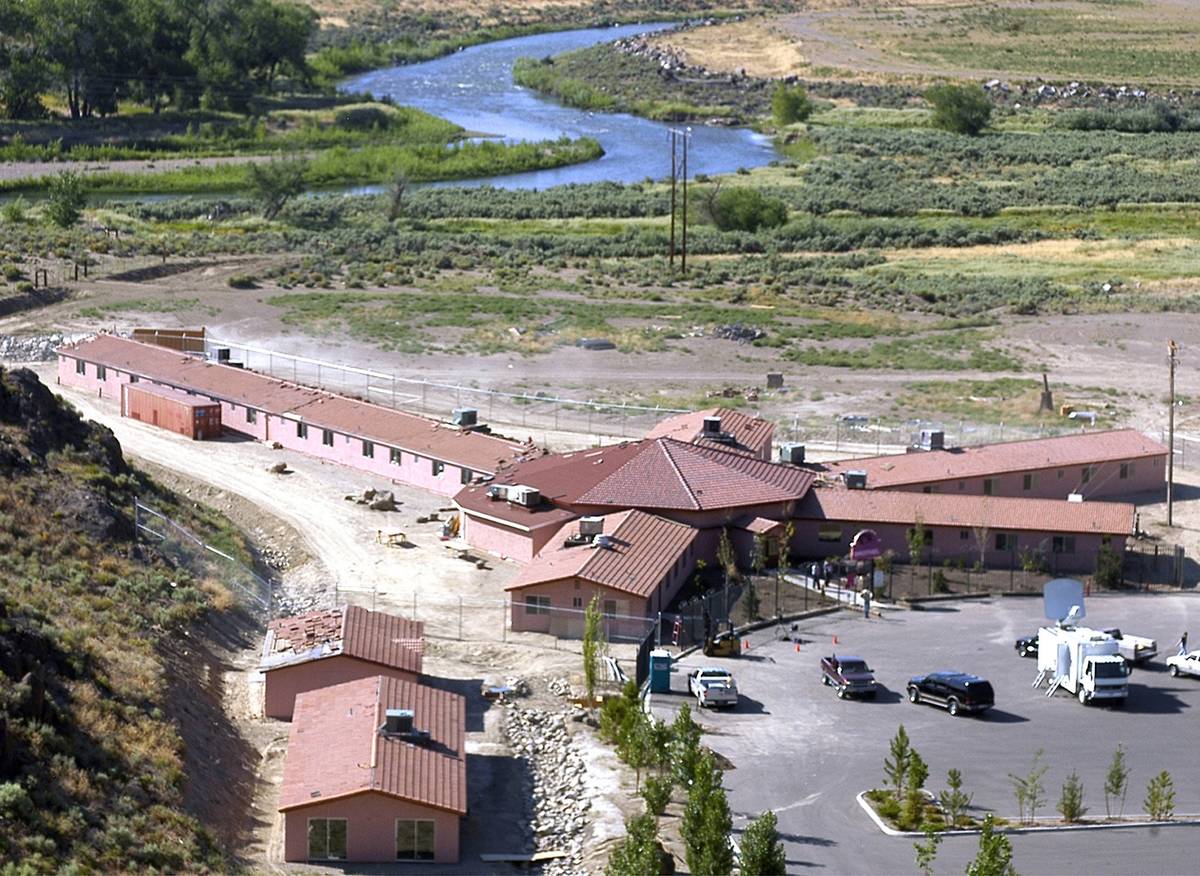 The Mustang Ranch is the only Nevada brothel deemed eligible to apply for a small-business grant available to eight counties across the state.
Owner Lance Gilman, a Storey County commissioner, said the news took him by surprise.
"I'm really grateful that Storey County thought enough of us to put us on the list," he said. "It certainly wasn't up to me, and I didn't even know how it evolved."
Eight counties — Douglas, Elko, Lincoln, Lyon, Nye, Storey, Washoe and White Pine — partnered with the Nevada Association of Counties to develop the program aimed at helping small businesses affected by the novel coronavirus. Funding for the grant comes out of the $2 trillion federal coronavirus relief act.
Counties had the final say over what businesses would be eligible to apply for the funds. Storey was the only county to allow brothels — a bold move considering other small-business grants and even loans such as the federal Paycheck Protection Program do not allow adult-oriented businesses to qualify.
"It's simple — the brothels are a legal business in the state of Nevada and in Storey County," Storey County Manager Austin Osborne said. "The purpose of this grant is to provide CARES assistance to all small business."
The county's fund for the business grant is capped at $200,000 with approved applicants eligible to receive up to $3,000.
Osborne said that should additional money become available, the county would consider a second round of grant funding for small businesses.
Each of the eight counties has allocated different funding caps for the program, according to NACO Executive Director Dagny Stapleton.
"As the association for the counties, we are providing the service of helping them administer the funds … so each county is doing something a little bit different but the application is very similar," she said. "This is the grant program to get those (CARES) dollars to businesses."
She said small businesses are able to use the money for personal protective equipment, protective retrofits and working capital such as utilities and inventory.
Application period starts Tuesday
Businesses can apply from midnight Tuesday through midnight Oct. 6. A preview of the application is available on NACO's website.
Applicants have been encouraged to apply as soon as possible as funds are awarded on a first-come, first-served basis and based on need.
Gilman, who also oversees Tahoe Reno Industrial Center, wouldn't confirm whether he intends to apply but said that if he did, it's very likely the money would go right back to the county, noting that he donated $2,500 of the $10,000 he has pledged to Storey County's school system Thursday.
"I love the fact that we are respected as a business in that county and by God, they stand up tall for us," he said. "I don't know how to tell you but bottom line I have no idea how the grant application process works, but if the money came, I'd just send it back to the county who needs it."
But Gilman acknowledged that being closed since mid-March has been difficult, including for his staff of 49 and the 300 women, who are independent contractors. He said he's lost about $11 million in revenue.
"This has been a difficult time," he said. "I don't know of a business in the world that could be very happy."
Contact Subrina Hudson at shudson@reviewjournal.com or 702-383-0340. Follow @SubrinaH on Twitter.