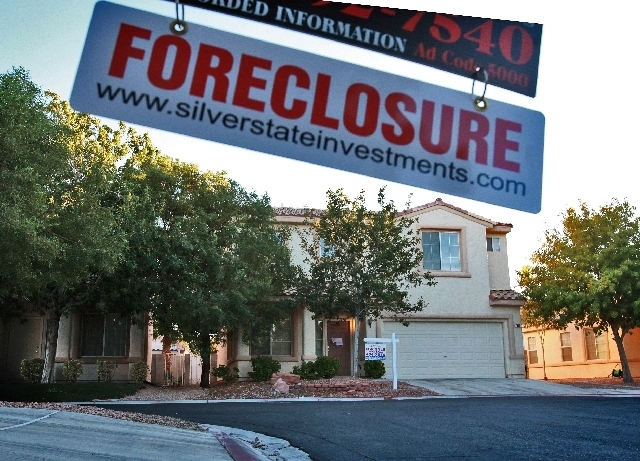 Nevada held onto its traditional top-five ranking for foreclosure activity in November, even as defaults moderated.
Foreclosure activity fell 23 percent from October to November, and rose 2 percent year over year, according to a report Thursday from California research firm RealtyTrac.
One in every 771 housing units across the Silver State had a foreclosure filing in the month. That was the fourth-highest rate in the United States.
Only Maryland, New Jersey and Florida had higher default rates. Illinois rounded out the top five.
Nationally, one in every 1,268 homes was in some phase of foreclosure.
No Nevada metro areas made the top 10 cities for foreclosure activity.
No. 1 for the fifth straight month was another gambling town — Atlantic City. Other cities in the top 10 included Trenton, N.J.; Ocala, Fla.; Baltimore; Reading, Pa.; and Tampa, Fla.
Both foreclosure starts and completions fell significantly in Nevada.
Starts, or notices of default, were down 17 percent year over year, to 623. Completions, or bank sales, slumped 19 percent to 468 closings.
Starts were down 26.3 percent year over year nationally, while completions spiked up by nearly 60 percent.
— Contact Jennifer Robison at jrobison@reviewjournal.com. Find @_JRobison on Twitter.