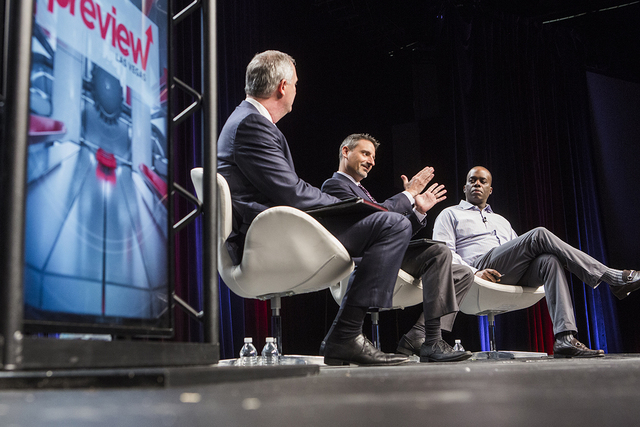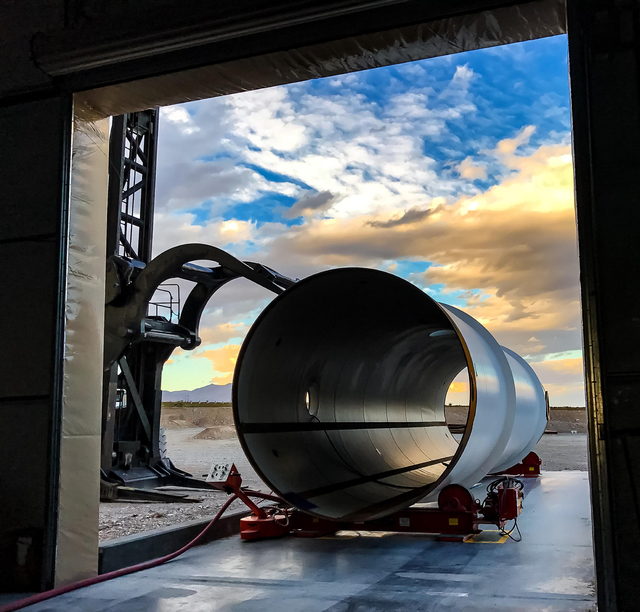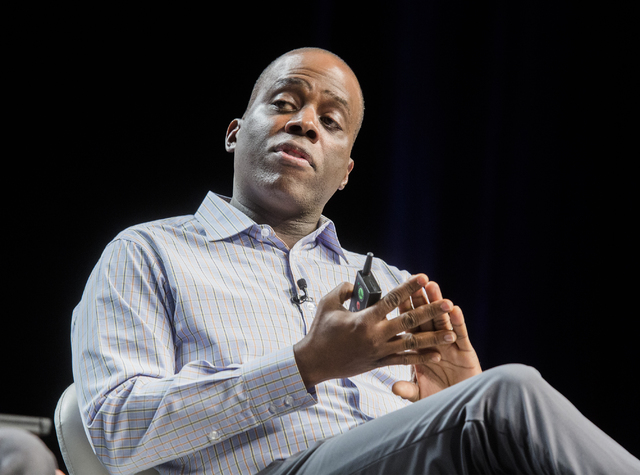 Innovation has been and will continue to be the Governor's Office of Economic Development's top priority, Steve Hill told a crowd in Las Vegas on Tuesday.
"Building an economy based on innovation is now critical," Hill said to a crowd of about 1,900 at Cox Pavilion.
Hill, who spearheads the governor's economic development efforts, said it seems the speed of innovation is getting faster and faster.
Hill moderated a panel devoted to innovation at Preview Las Vegas, the Metro Chamber of Commerce's annual networking and forecasting event, with Brian Gaumer, director of test and development engineering at Hyperloop One, and Marcelina Ford, general manager of global programs and alliances at Intel Corp.'s Worldwide Corporate Affairs Group.
Gaumer said Hyperloop One is still on track to run a full test within the next few months at Apex in North Las Vegas, but he did not give a firm date.
The test will be the first time the company will prove its technology and combine an autonomous vehicle with a linear motor, passive magnetic levitation and somewhat of an air vacuum using a tube.
"Some of the technologies that we're building into the DevLoop (development hyperloop) have been used in one way or another, but we are re-engineering them," he said. "I wouldn't be sitting here today if I didn't believe it's going to work."
Gaumer said speed is the name of the game, not just for the promise of the Hyperloop — which is slated to have cargo and passengers travel over 700 mph — but for running as a startup.
Luckily, he joked that he is in the right city to get things done.
"Contractors here are used to building unusual things very quickly," he said.
The exterior of the 500-kilometer tube that will be used in the full test is three-quarters completed, he said. "We're starting to put hardware into the tube itself."
Ford spoke of the Internet of Things and how Intel is working to be a solutions provider for Smart Cities — cities that digitize things, like street lamps, in order to improve day-to-day operations like access to services or efficiency of transportation.
Hill said the concept of smart cities is a "growing conversation here in Southern Nevada."
Ford said innovation of any kind is always deeply intertwined with workforce development and workforce participation. He said Intel is working to forge relationships with organizations and cities to further workforce training programs.
"We'll look forward to some of those partnerships here in Southern Nevada," Ford also said.
Hill emphasized that Southern Nevada needs to continue to advance and promote Nevada's business and innovation-friendly environment to ensure that the state doesn't fall behind.
"Ccertainly if companies and industries don't continue to innovate … they risk decline," Hill said. "That is also true for regions and communities. We have been working over the past five or six years in order to drive the innovation in Southern Nevada."
Contact Nicole Raz at nraz@reviewjournal.com or 702-380-4512. Follow @JournalistNikki on Twitter.