Nevada employment director gives update on jobless benefits
Updated June 19, 2020 - 9:59 am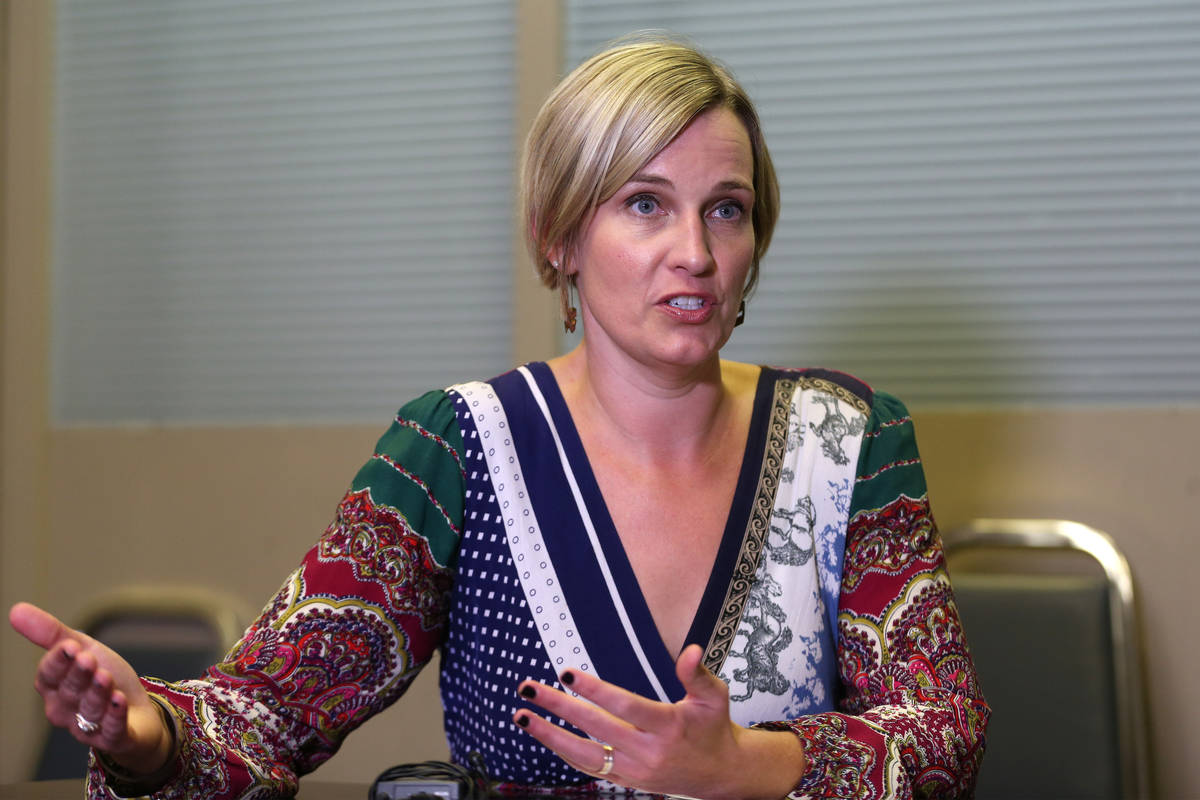 Nevada's employment bureau provided a general update Friday morning on jobless benefits in the state.
Pending traditional unemployment claims decreased to 23,777 for the week ending June 10, down from 33,310 last week, according to the Department of Employment, Training and Rehabilitation. DETR has automated the process and expects the number of pending claims to further decrease next week, director Heather Korbulic said.
Korbulic said the department is working "as quickly as we possibly can" to address issues with pending claims. Some claims are still pending from the first few weeks of the pandemic-spurred statewide shutdown in March.
"We address every claim in the order in which it was received," Korbulic said.
Though many claims remain unpaid, there are signs people are beginning to return to work, said DETR's chief economist, David Schmidt. For example, he said, the number of traditional claims deemed ineligible because they're employed increased from 9,306 for the week ending May 30 to 17,751 for the week ending June 6.
DETR paid 262,410 weeks' worth of traditional unemployment benefits for the week ending June 10, the department said.
There have been 147,460 initial Pandemic Unemployment Assistance applications as of Friday, the release said. DETR has paid nearly 79,000 people who've claimed PUA, the benefits typically used for contracted or self-employed workers, or 73.8 percent of claimants who've filed each week.
The department reminded Nevadans they must file claims every week to receive payment. About 47,000 traditional unemployment claimants didn't file a claim for the week ending June 6 and another 40,793 PUA claimants didn't file this week, DETR said.
Korbulic said the department can process PUA claims and adjudicate them later but cannot do the same for traditional claims.
She also reminded Nevadans that DETR will temporarily shutdown the UInv website, call centers and JobConnect websites for maintenance from 8 a.m. to 5 p.m. Saturday. The statewide network upgrade is also expected to affect most state agency websites.
Filers eligible for the PUA system will not be affected by the outage and can still file their claim and contact the PUA Call Center.
Contact Mike Shoro at mshoro@reviewjournal.com or 702-387-5290. Follow @mike_shoro on Twitter.