Nevada gasoline prices drop 15 cents in one month
November 13, 2013 - 3:07 pm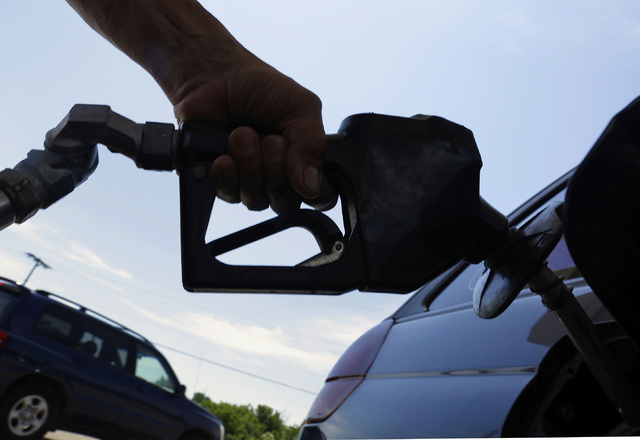 Nevadans are seeing big relief at the gasoline pumps, with prices falling an average 15 cents over the past month.
AAA Nevada says the average statewide cost for a gallon of regular unleaded is $3.35, down 34 cents from this time last year.
Industry analysts on Tuesday credited a light hurricane season, less consumer demand and completion of winter blend conversion for the price declines.
The average price nationally fell to $3.18.
Elko has the highest gasoline prices in Nevada, averaging $3.65 per gallon. The cheapest gasoline at $3.26 is in Southern Nevada.
In Northern Nevada the average price has dropped 20 cents over the past month to around $3.54.
AAA says it expects the downward price trend to continue to the end of the year, barring any unforeseen events.