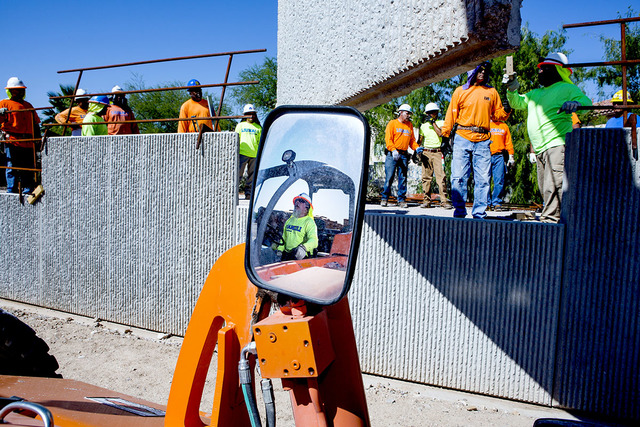 The state has gone from last to first in job growth over the past six years.
That's according to the latest version of a Gallup index calculated based on the percent of workplaces that hired more people, stayed the same or laid off workers.
About half of the 1,596 surveyed Nevada workers said they saw their workplace expanding in size, according to a governor's office statement Friday.
Thirty-six percent saw no change in the workforce size and 9 percent saw a reduction. The next highest on the list were Utah, Michigan and Georgia. The lowest were Vermont, New Mexico and Kansas.
Gallup has created the index every year since 2009, when Nevada ranked last.
The state's score that year, tied with Michigan, remains the lowest in the index's history. A collapsed housing market and tourism slowdown were the culprits.
The state also ranked last in 2010, according to the statement.
Contact Wade Tyler Millward at 702-383-4602 or wmillward@reviewjournal.com. On Twitter: @wademillward