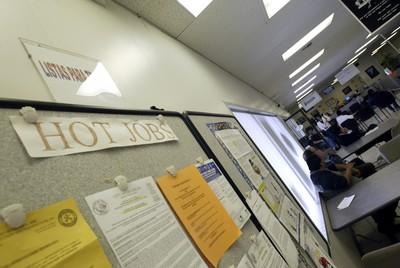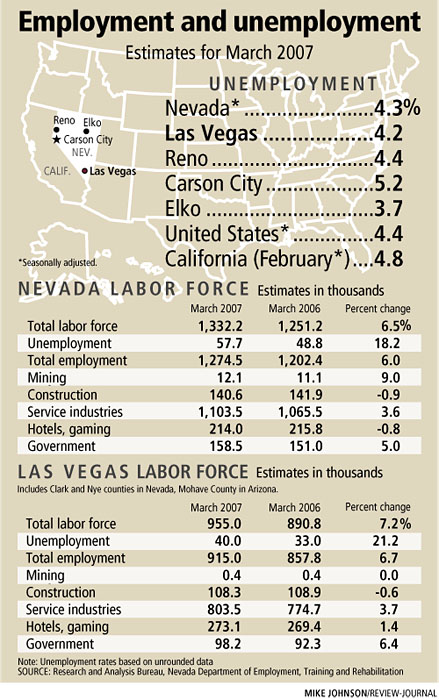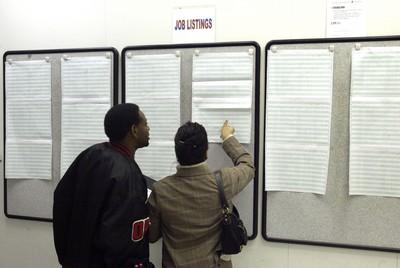 Nevada's unemployment rate remained steady at 4.3 percent in March, unchanged from the previous month and slightly below the national rate of 4.4 percent, the Nevada Department of Employment, Training and Rehabilitation reported Friday.
In Las Vegas, the unemployment rate was 4.2 percent, up from 3.7 percent a year ago.
Total employment in Clark County grew 6.7 percent from a year ago to 915,000, though the rate of job growth is expected to slow this year, said Jim Shabi, economist for the state employment agency.
The department is revising its statewide job growth forecast for 2007 to 3.7 percent compared with 5 percent forecast earlier this year.
This is well below the surge experienced the past three years. Employment grew 5.9 percent in 2004, 6.1 percent in 2005 and 4.8 percent in 2006.
"The numbers are not as good as last year and job growth is down to 3.1 percent statewide this month, which is the lowest we've been in some time — since June 2003," Shabi said.
Nevada added 9,300 jobs in March, down from 13,200 jobs in the same month a year ago and 13,100 jobs in February.
"That's the housing (slowdown)," Shabi said. "Construction has been the real key to it. Take a snapshot from 2003 and take a snapshot now and it looks about the same. But what we had is the housing boom in between. Now the pace of job growth is coming down. It's a continuation of what we've seen for the last eight to nine months."
Las Vegas showed 0.6 percent decline in construction jobs to 108,300, compared with 108,900 a year ago. Within the construction sector, specialty trade contractors were down 1.3 percent, building foundation and exterior contractors dropped 12.1 percent and building finishing contractors saw a 2.8 percent job decline.
Manufacturing jobs grew by 5.3 percent to 27,900. The largest jump was 10.5 percent in information jobs to 11,600. Leisure and hospitality grew 1.4 percent to 273,100 jobs.
Keith Schwer, executive director of the Center for Business and Economic Research at University of Nevada, Las Vegas, said the 3.6 percent unemployment rate of a year ago was too tight and unsustainable.
"Given the imbalance in the housing market and only a few jobs were lost, that's saying the other components of construction have absorbed those jobs or they've left to go work somewhere else," he said. "We expected construction to be off and quite honestly, it's coming in better than we expected."
Shabi said Las Vegas will get a boost in employment numbers when the Palazzo opens on the Strip, but 3.1 percent job growth compares favorably with the national rate of 1.4 percent.
"We want to see the percentages we saw consistently in the 1990s, but over the next four or five years, the numbers should be impressive overall," Shabi said.