Nevada now trails only two states in job growth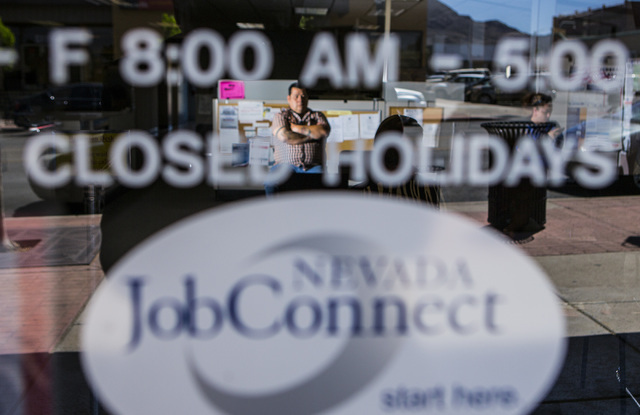 Nevada is gradually regaining lost ground in private-sector job growth.
In 2015, Nevada had the third-fastest-growing private-sector employment in the nation, after Utah and Florida.
Data based from 2015 unemployment insurance wage records show Nevada's private-sector employment grew at a rate of 3.8 percent, after Utah at 4.3 percent and Florida at 4.1 percent.
"We are seeing very broad-based growth," said Bill Anderson, chief economist for Nevada's Department of Employment, Training and Rehabilitation. "We're seeing contributions from our historical drivers — that being construction, and leisure and hospitality — and, in fact, construction is arguably the fastest-growing industry in the state right now. But we're also seeing contributions from just about every other sector."
The one exception being mining, he said, which is "slightly down" in job levels.
Before the recession, Nevada had the highest employment growth rate in the country in 2005, at 6.4 percent.
"What we saw with the severe impacts of the last recession was that an economy that is solely reliant upon two very cyclical issues, that being construction and leisure and hospitality, is, yeah, you can realize big booms, but you can also realize big busts," Anderson said.
Outgrowing 48 other states in 2015 is a big boost from 2007, when Nevadaonly outgrew 14 states.
"By the time we got to 2009 and 2010, we had the most pronounced job losses in the nation," Anderson said.
Nevada had the lowest-employment growth in the nation in 2009, at minus 10.1 percent, and minus 2.8 percent in 2010.
"Then, starting in 2011, we started to pick up lost ground," Anderson said. "With more diversified growth, arguably that's going to be more sustainable going forward. Yes, we're still going to have recessions, but with a more diversified job base, hopefully we can weather those patterns in a better fashion."
Contact Nicole Raz at nraz@reviewjournal.com or 702-380-4512. Find @JournalistNikki on Twitter.