Nevada officials promise bill tightening rules on payday lending
August 11, 2016 - 8:16 am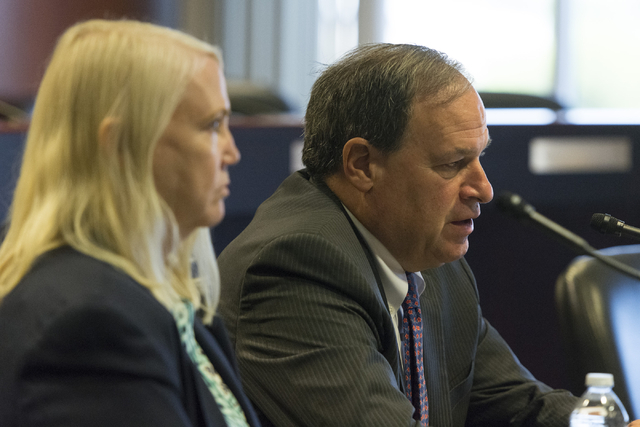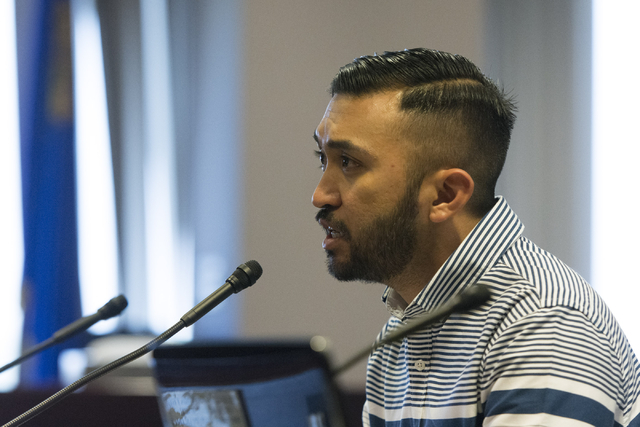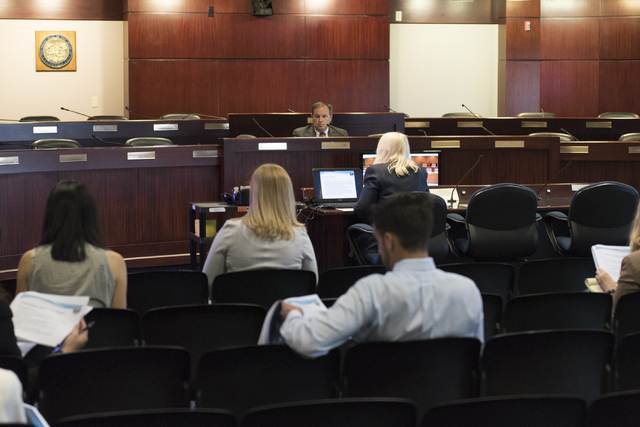 A state bill tightening restrictions on payday loans is in the pipeline for the upcoming 2017 legislative session, according to the state treasurer.
Nevada is among at least six other states with no interest rate cap – Utah, Idaho, Wisconsin, Texas, South Dakota and Delaware – making it among the most expensive states to take out a payday loan. The average cost to borrow $300 for five months in Nevada is $596, based on an annual percentage rate of 512 percent, according to a study by The Pew Charitable Trusts in 2014.
"Without a cap on interest rates, consumers can pay double of what they originally borrowed, which keeps them in the cycle of poverty," said Deputy Treasurer Sheila Salehian at Wednesday's public meeting at the Grant Sawyer building in Las Vegas.
State Treasurer Dan Schwartz said, "What we're trying to do is curtail abuses."
Nevada also has no limit on the number of loans. The treasurer's office is looking at a "cooling-off period" after paying off a loan before obtaining another one.
Attorney Tennille Pereira recommended 60 days based on her familiarity with payday loan consumers represented by the Legal Aid Center of Southern Nevada. But even 30 days "would at least be something," she said.
"We have to break that cycle in order for them to get off that treadmill," she said.
When a borrower defaults, state law requires that the borrower gets a repayment plan at the U.S. prime interest rate plus 10 percent with 90 days to pay it off, she said.
A statewide database is also being proposed to track consumers taking out loans with different lenders.
Credit agencies are able to analyze an individual's debt-to-income ratio based on credit cards and traditional loans, but payday lenders are not.
The deputy treasurer acknowledged that industry representatives don't think it's practical. But it is a tool that could be used to enforce loan amounts, which cannot exceed 25 percent of the consumer's gross monthly income.
"Today a consumer can visit multiple title loan or payday loan companies, and the companies do not have any way to verify the current loans that they have with other companies," said Salehian.
A simultaneous meeting was held in Carson City on Wednesday with video conferencing linking the two. Prior meetings were held with industry representatives and consumer advocates.
About 325 high-interest lenders were licensed in the state as of September 2015, including the lenders that only offer title loans. About 245 were located in Clark County.
Consumer advocacy groups want to see Nevada take the lead ahead of federal payday lending regulations proposed by the Consumer Financial Protection Bureau, which could be implemented as early as 2017. On the contrary, the national association representing payday lenders asked the treasurer to be patient and show restraint. Actions taken by the state would be "ineffective due to the conflict and confusion it would cause when weighed against the proposed federal short term lending rule that is yet to be finalized," according to a statement by the Community Financial Services Association of America.
Contact Review-Journal Data Editor Adelaide Chen at achen@reviewjournal.com. Find on Twitter: @adelaide_chen
Have a public comment on the proposed changes to payday lending laws?
Send an email to Deputy Treasurer Sheila Salehian. The recommended deadline is Aug. 31.
RELATED ITEMS
Nevada and federal agencies consider payday and title loan limits
Nevada's state treasurer, payday business owners debate industry issues