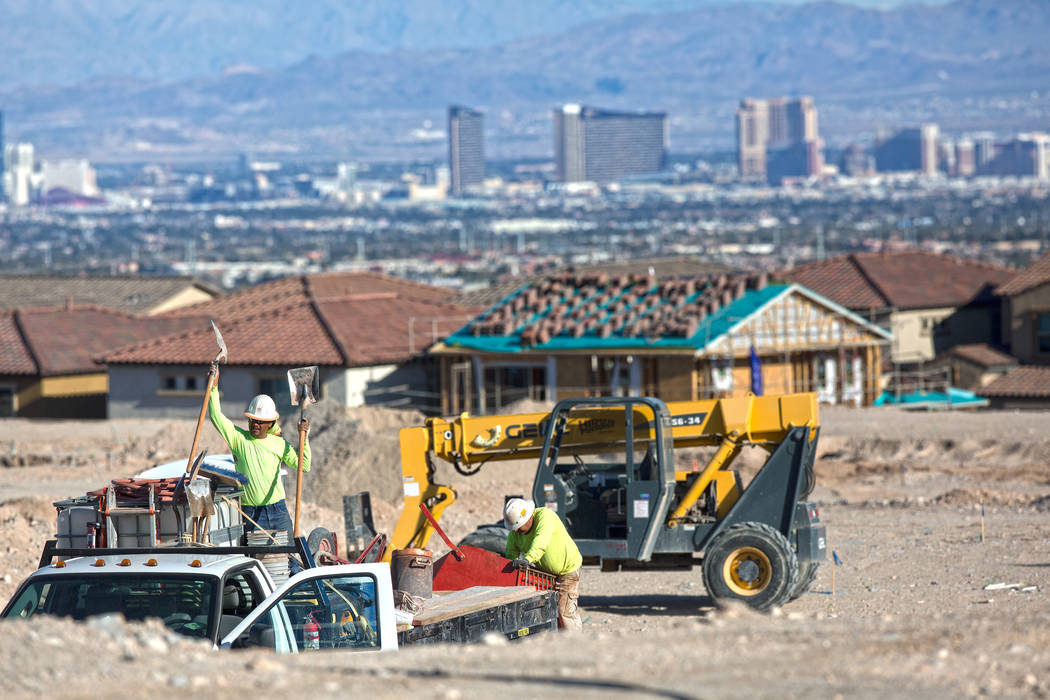 Nevada's private sector growth ranks fourth in the nation.
That's according to recent data provided by the state Department of Employment, Training and Rehabilitation.
The state posted a 3.5 percent job growth rate during the first nine months of 2016, besting all other states except Utah, Idaho and Florida.
Nevada had the lowest growth rate nationwide in 2009 at -10.1 percent and in 2010 at -2.8 percent. In 2014, it was the fastest-growing state in the nation by private sector activity with 4 percent growth.
In 2005, before the recession, Nevada also led the nation with 6.4 percent private sector employment growth.
Nevada has seen 73 consecutive months of net job growth, posting 1.32 million jobs in January not counting farm jobs and adjusting for season. That is a 3.5 percent growth over the year.
Construction leads among industries experiencing percent job growth. Leisure and hospitality experienced the most amount of jobs added with 10,000 since January 2016, a growth of 3 percent.
In a recent statement, the state said 606,000 jobs existed at companies with less than 100 employees, a new record. Employment in these small businesses accounts for 53 percent of total employment in the state, close to the pre-recession rate.
During the recession, the number of small business jobs had decreased to 510,000.
Contact Wade Tyler Millward at wmillward@reviewjournal.com or 702-383-4602. Follow .@wademillward on Twitter.