Nevada pursues more business information for database
August 31, 2017 - 6:39 pm
How many veteran-, women- and minority-owned businesses are there in Nevada?
The state might have that information, but in different pieces scattered throughout different agencies. The state does not have one aggregated database containing demographics of Nevada businesses.
Starting at the start of next year, though, new business license applicants and those renewing their business licenses on Nevada's online portal, SilverFlume, will be asked to complete a voluntary survey to help create such a database, per two Assembly bills that will go into effect by Jan. 1.
Up until now, the business license was just a way to make money, Nevada Secretary of State Barbara Cegavske said. Now it will be used as a way to gather information as well.
The state's limited collection of business data has always been a "shortcoming," said Jeremy Aguero of Las Vegas-based Applied Analysis.
But, Aguero posed, where is it that a business would report that information?
"We don't have a corporate income tax, and that type information has never been required," Aguero said. "And, Nevada has a long history of being as minimalist as possible in gaining information about its population or its businesses."
While the state does have some information, it is not "complete or specific," Aguero said.
A working group held its first meeting Wednesday to develop what those survey questions will be.
Group member Jan Jones-Blackhurst said that at least some of those questions will be used to gather data about gender equality in the workplace:
■ Have you enacted a pay equity study?
■ Of the top 10 highest-paid people in your organization, how many are men? How many are women?
■ If you're a public company, how big is your board? How many women sit on your board?
■ What type of maternity and paternity policies does your company have in place, if any?
Jones-Blackhurst noted that it might be difficult for smaller companies to afford a policy beyond federal requirements.
Jones-Blackhurst, who is also executive vice president of public policy and corporate responsibility at Caesars Entertainment Corp., was a driving force behind one of the bills.
She wants to create a "gender equality index" that will rate companies based on gender equality policies, employment benefits and other measures.
Companies that are taking progressive actions will want to respond, she said. Her idea is modeled after The Human Rights Campaign Foundation's Corporate Equality Index, which evaluates workplace lesbian, gay, bisexual, transgender and queer workforce inclusion across the country from volunteered information.
"It's not meant to shame; it's meant to make information transparent and really showcase best-practice companies," Jones-Blackhurst said, adding that highlighting what companies are doing can be good publicity for them, can be used as a recruitment tool and can help to improve other companies.
"If you make it transparent, companies can better assess themselves and awareness brings progress," she said.
Other possibilities
Bob Potts, research director at the Governor's Office of Economic Development, said more state data would be helpful.
He said he often relies on data collected by the federal government.
"But what happens when you have that is it ends up being very generalized, and there's usually a big time lag associated with it," Potts said. "What's really helpful about bringing this into the conversation is that you can get a whole lot more detail."
If enough people volunteer information, the researchers will be able to draw "some pretty strong inferences" based on the data, he said.
Not only could the data help to solve gender parity issues, but it could help to ensure more equitable grant funding, he said.
Cegavske said the information and data collected will be available online and searchable.
Contact Nicole Raz at nraz@reviewjournal.com or 702-380-4512. Follow @JournalistNikki on Twitter.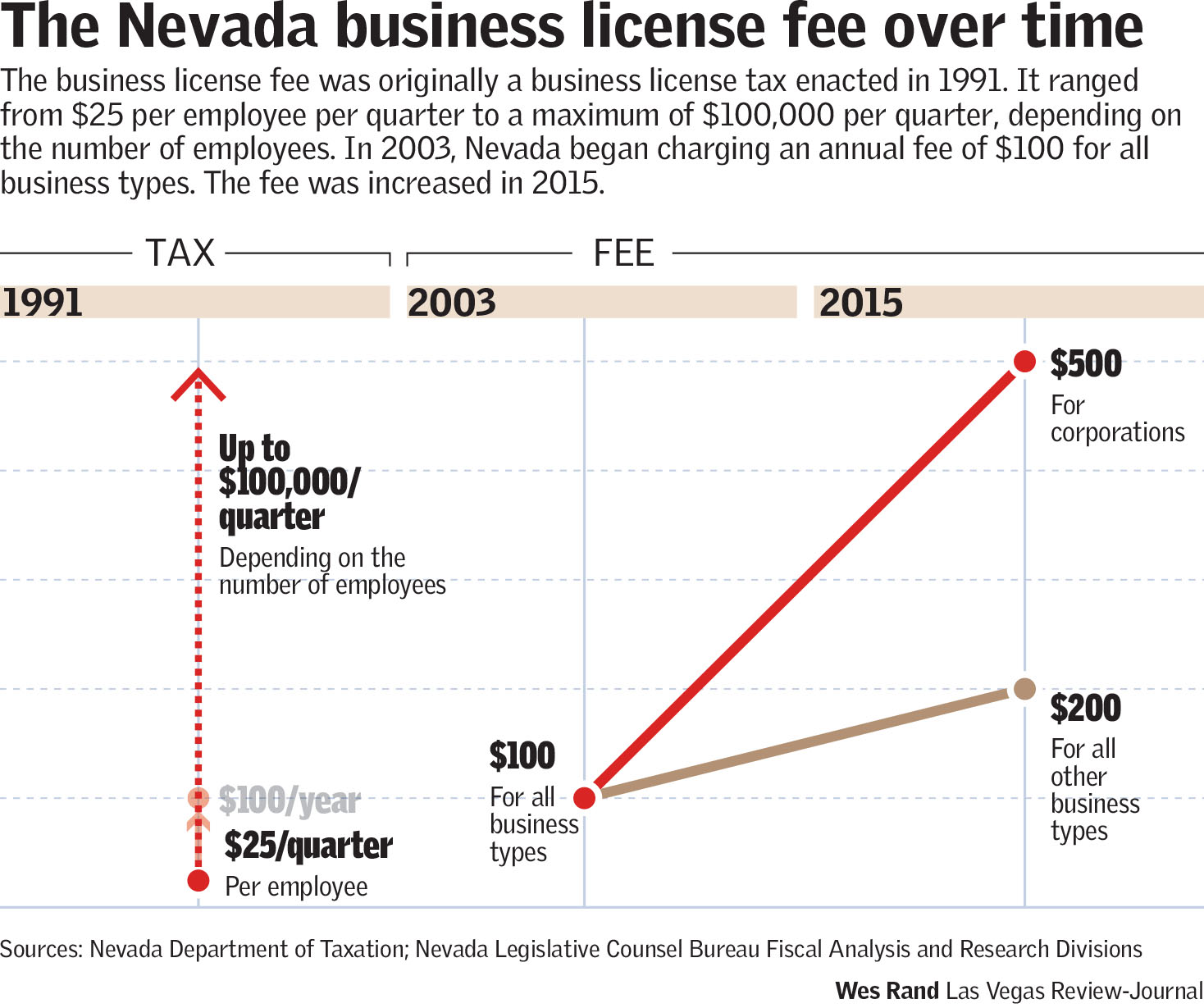 The bills
Assembly Bill 423:
— requires the Secretary of State to conduct a survey of certain businesses to collect data and information related to issues of gender equality in the the workplace, among other requirements
Assembly Bill 436:
— requires the Secretary of State to enable a new business license or renewal applicant to indicate whether the applicant's business is minority-owned, woman-owned, or veteran-owned, among other requirements
Addressing shortcomings
From August 1, 2012 through the present, the Nevada Equal Rights Commission accepted 4,272 employee complaints.
— 179 (about 4 percent) were based on pregnancy.
— The bulk of cases were based on race, sex, and retaliation.
"It might be that not many women know they can file a complaint with NERC based on pregnancy, or maybe they are afraid of retaliation," said Lila Vizcarra, the commission's chief compliance investigator and outreach specialist.
Jan Jones-Blackhurst, executive vice president of public policy and corporate responsibility at Caesars Entertainment Corp, said a "gender equality index" might help decrease the volume of complaints.