Nevada Supreme Court hears defamation case that hinges on a hyperlink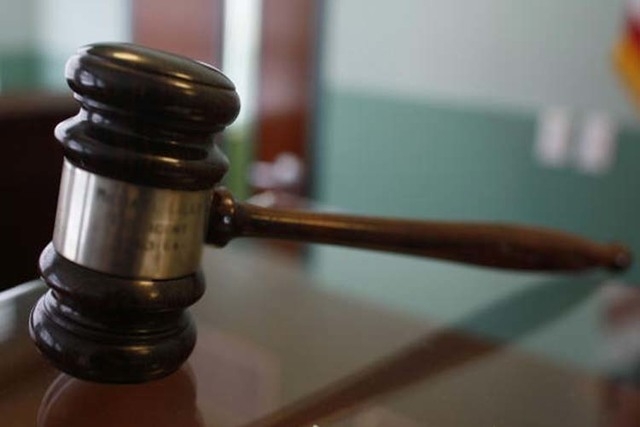 A First Amendment case pitting Las Vegas Sands Corp. Chairman and CEO Sheldon Adelson against a national Jewish political organization over an online petition posted by the group in 2012 was argued Monday in front of the Nevada Supreme Court.
The court was asked by the 2nd U.S. Circuit Court of Appeals to clarify Nevada law. The Nevada Supreme Court's answers will be used by the New York court to determine whether Adelson can proceed with his defamation action.
The lawsuit was brought by Adelson against the National Jewish Democratic Council and two of its officers, David Harris and Marc Stanley. The case had been dismissed by a U.S. District Court, and Adelson appealed.
At issue is whether the online petition calling on former Republican presidential candidate Mitt Romney to reject Adelson's campaign contributions was protected speech because it used a hyperlink to an Associated Press news report on a judicial proceeding. The petition attempted to link Adelson's individual political contributions to Las Vegas Sands revenues from operations in China and cited the AP report as evidence that prostitution was tolerated at Sands' Macau casinos.
A filing on behalf of Adelson noted that the Democratic Congressional Campaign Commission in August 2012 retracted similar allegations about prostitution at the Sands Macau casino, finding that they were untrue and saying it was wrong to have repeated them.
Adelson has flatly denied any allegations of sanctioned prostitution in Macau. He filed his defamation lawsuit after the group refused a retraction in 2012.
Adelson "finds the practice of prostitution 'morally abhorrent,' and he has therefor directed his companies to adopt a 'no tolerance' policy toward prostitution in their casinos here and abroad," said a brief filed in the case on behalf of Adelson.
The Associated Press report cited an allegation made in a Clark County District Court wrongful termination lawsuit filed by Steven Jacobs, who was chief executive officer of the company's Macau casino for about nine months before he was fired in 2010.
Attorney Dan Polsenberg, representing Adelson in the oral arguments, argued that the Nevada Supreme Court should find that the comments in the petition were not covered by either the fair privilege rule or the anti-SLAPP statute, which stands for Strategic Lawsuit Against Public Participation. The petition was not designed to be fair — it was designed to be defamatory, Polsenberg said.
"The online 'petition' at issue here accused (Adelson) of taking 'Dirty Money' from 'PROSTITUTION' and did not discuss or even mention any judicial proceeding," a brief filed in the case on behalf of Adelson said. "The mere presence of an unexplained hyperlink, obscured by Defendants' own presentation and wording, does not transform the petition into a 'report' let alone a 'fair' report, of a judicial proceeding."
A hyperlink is used in online publications to take the reader to a separate document by clicking on the blue highlighted wording.
Attorney Lee Levine, representing the council and named individuals, argues that use of the hyperlink meets a requirement to be considered fair reporting of a judicial proceeding protected by law. He also argued that political speech in the online publication was protected by Nevada's anti-SLAPP law.
A dozen media organizations, including the Nevada Press Association, filed a "friend of the court" brief in support of the council on the issue of the use of a hyperlink.
The judge who dismissed Adelson's case in U.S. District Court in New York "correctly found that attribution to source material via hyperlinking is sufficient under the fair report privilege," the brief said.
The court heard 45 minutes of oral arguments and will rule later. Two of the seven justices, Kristina Pickering and Michael Cherry, recused themselves from the case. Pickering stated no reason for her recusal. Cherry cited his service as an unpaid board member for the Dr. Miriam & Sheldon G. Adelson Clinic for Drug Abuse Treatment & Research Inc.
Las Vegas Sands spokesman Ron Reese could not be reached for comment on the hearing.
The Review-Journal is owned by the family of Las Vegas Sands Corp. Chairman and CEO Sheldon Adelson.
Contact Sean Whaley at swhaley@reviewjournal.com or 775-461-3820. Find him on Twitter: @seanw801