Nevada tops prerecession levels with more than 1.3M jobs
October 17, 2016 - 10:02 pm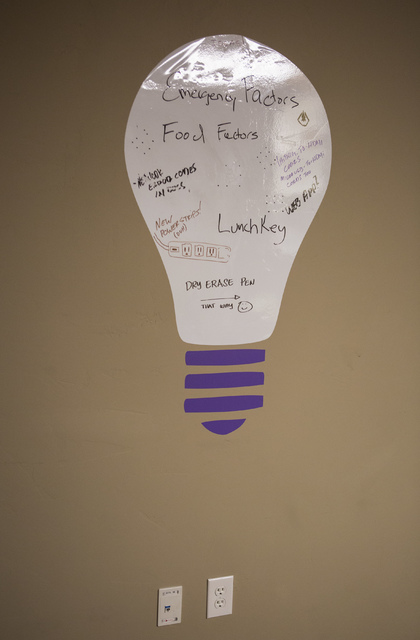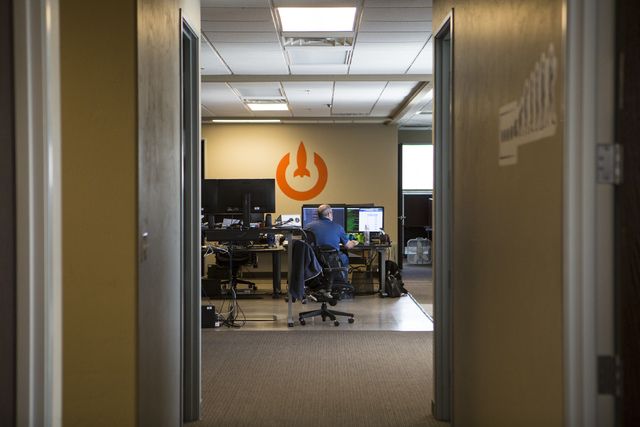 At 1,301,300 jobs, employment in Nevada has now surpassed pre-recession levels — with about 70,000 fewer construction jobs — according to the Nevada Department of Employment, Training and Rehabilitation.
Bill Anderson, chief economist for the employment department, said that while historical drivers such as hospitality and construction industries have made solid contributions, job growth in other industries has been impressive.
Since the economic downturn, Nevada has added 190,100 jobs, including 36,600 in the trade, transportation and utilities sector and 34,100 in the professional and business services sector.
The health care sector has added 25,000 jobs, and that increase is among others.
Anderson said the gains in health care were driven mostly by population.
"As our population grows, there's going to be increased demand for health-care-type services," said Anderson.
The job growth achievement had been expected following 68 months of consecutive growth, according to the employment department.
Yet Nevada still ranks in the top five states in unemployment.
In August, the national seasonally adjusted unemployment rate was 4.9 percent, compared with 6.3 percent in Nevada, according to the U.S. Bureau of Labor Statistics.
Nevada's previous employment peak came in May 2007, at 1,297,600 jobs.
One of the hardest-hit states amid the recession, Nevada lost 186,400 jobs, hitting a low of 1.1 million in September 2010. The two industries most affected were construction, which lost 80,000 jobs, and leisure and hospitality, which lost 30,000 jobs.
In a speech last month at the Governor's Conference on Business, Nevada Gov. Brian Sandoval pointed to electric car producer Faraday Future, data company Switch and battery manufacturer Tesla as examples of the state's diversification, but he cautioned that obstacles remained.
"We have to make sure that we have that workforce that's going to match these new industries that are coming into our state," said Sandoval.
Local startup LaunchKey, which currently has a team of 10, is another company diversifying the state's economy. Founded in 2012 with a team of three, it evolved into a full company after its founders won first place at the regional hack-athon Startup Weekend.
Geoff Sanders, co-founder and former CEO of LaunchKey, said it was intended to create a form of authentication beyond passwords.
LaunchKey authenticates users through means other than passwords, such as fingerprint scanning or Bluetooth verification, and allows businesses using the technology to require customers to use the security features.
The company was acquired this year by the Portland, Oregon-based fraud-prevention company Iovation.
Sanders, now product director at Iovation, added that getting a higher degree of security usually is associated with a more cumbersome experience.
"With LaunchKey, it's counterintuitive, easier user experience for higher degree of security," said Sanders.
Another technology company that has put down roots in Southern Nevada is Colorado-based ViaWest, a data center services company.
ViaWest has built three data centers in Nevada since 2001, with its most recent location opening in 2013.
Jason Nance, senior vice president of sales for ViaWest, said the company has about 27 employees who make an average of $32 an hour.
Nance said the company plans to hire about 10 new employees over the next five years and spend about $50 million in capital investments over the next 10.
Contact Alexander S. Corey at acorey@reviewjournal.com or 702-383-0270. Find @acoreynews on Twitter.