Nevada workers in growing health care industry are unionizing
Updated August 31, 2023 - 8:34 pm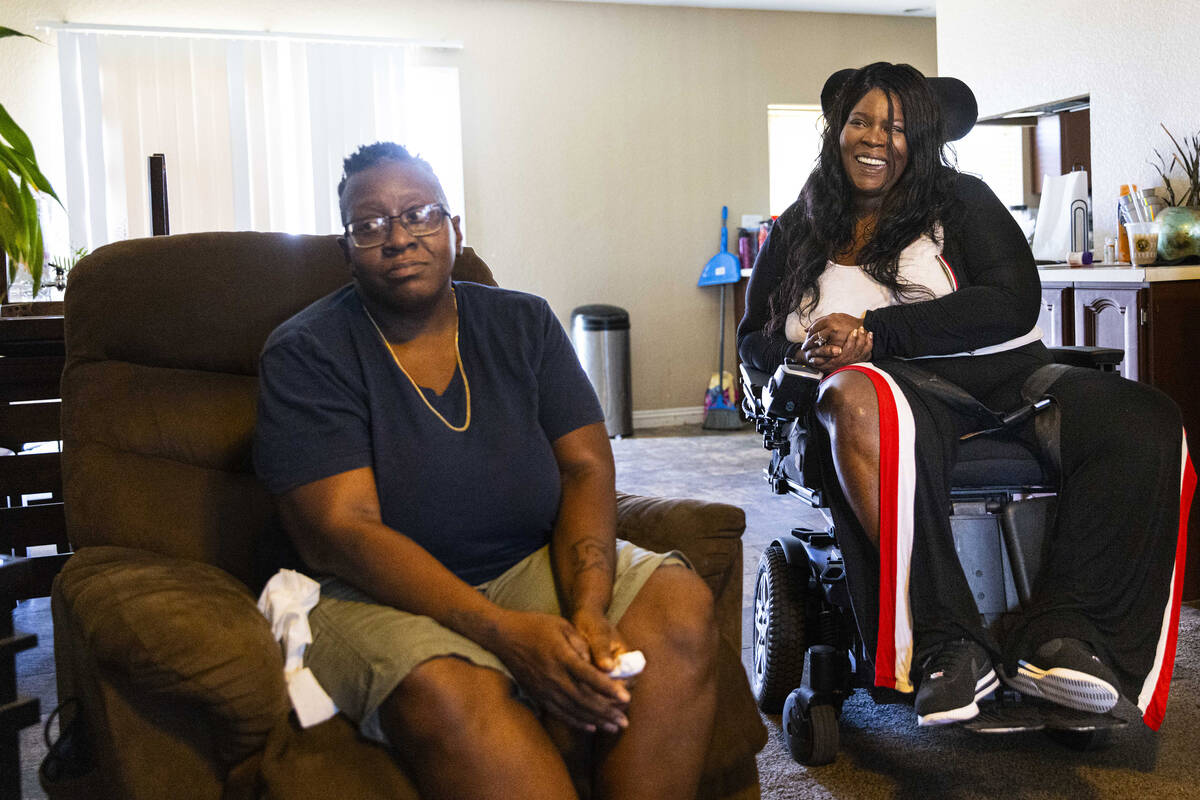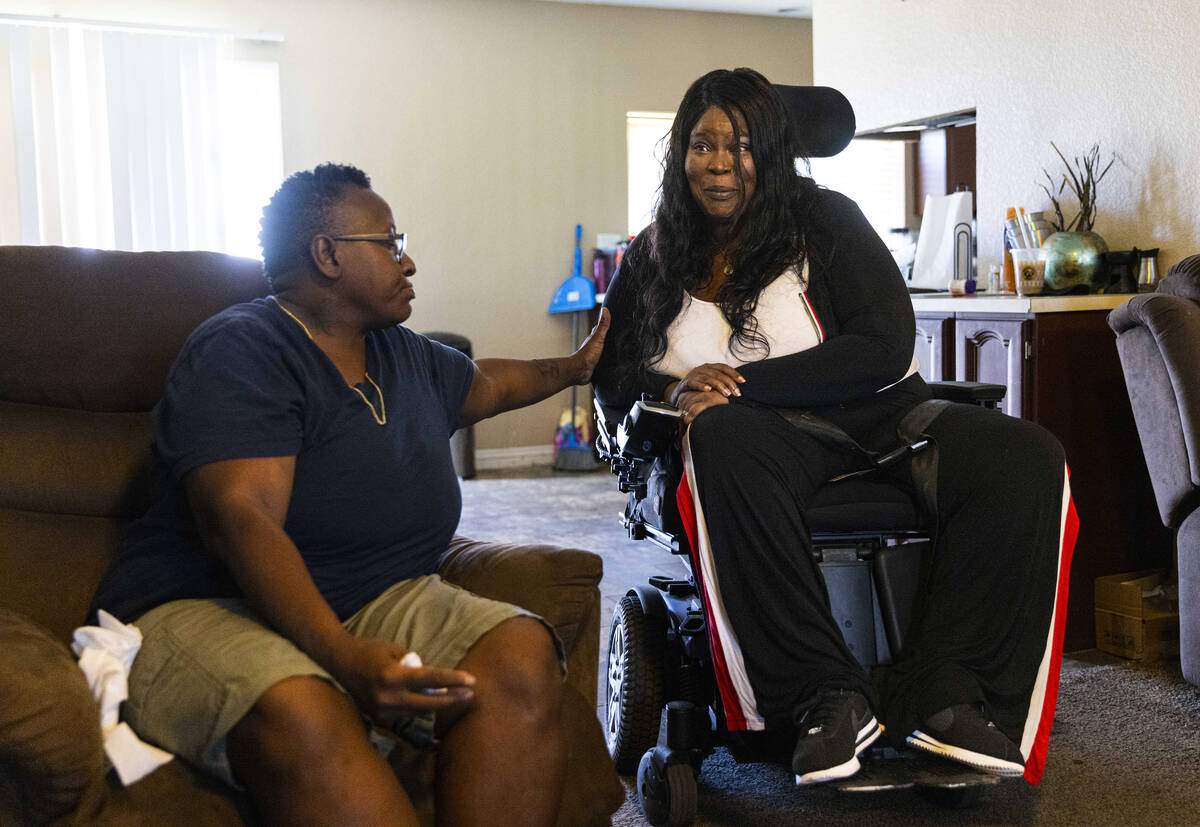 Home care workers across Nevada are using Labor Day to celebrate a recent, successful push to unionize, with an estimated 1,000 workers who have joined or are voting to join a health care union that already helped it score a new minimum wage requirement earlier this summer, SEIU Local 1107 said.
The workers — personal aides who help seniors and people with disabilities in their homes with daily living tasks like laundry, bathing and shopping — joining Service Employees International Union Local 1107 want to bring attention to the low pay and benefits that are standard in the industry.
"I'm hoping that out of this, they give us more acknowledgement for what we do," Nicole Brown, a home care worker in Las Vegas for 10 years who voted to unionize her workplace in March, said. "I hope they take the money that they're gonna get and invest it back into us."
The organizing drive to join Local 1107 comes around the same time that the union and individual workers lobbied the Nevada Legislature to increase Medicaid reimbursement funding with a provision that requires employers to pay at least $16 hourly. About 13,000 home care workers could be affected beginning in January.
The pay increases are significant in an industry where demand for their services is growing, while median wages have stagnated over a decade. In May 2022, the median pay for personal care aides in Nevada was roughly $12.50 an hour, according to the most recently available occupational employment and wage statistics from the Bureau of Labor Statistics.
Grace Vergara-Mactal, executive director of Local 1107, said the union push has been an ongoing effort since 2020. In the 2021 legislative session, the union and home care workers lobbied support for the creation of a new employment standards board at the state. That board recommended the Medicaid reimbursement rate increase in the most recent session.
"Home care workers have stayed with us organizing," Vergara-Mactal said. "They went to lobby (in Carson City), knocking on our legislator's doors and making sure they (listened) to workers."
Still, organizing for the workers to join the union was more challenging, she said. Unlike the typical health care setting where there's a common workplace, this labor force is dispersed. Local 1107 had to reach workers by waiting outside of training facilities or offices where they may pick up their paychecks.
Several Nevada home health care companies with complete union elections, according to the National Labor Relations Board, did not respond to requests for comment.
Need for home health care workers rising
Union officials said the minimum wage effort coupled with the wave of unionization votes come at a critical time as Nevada's older population grows faster than the rest of the country. A 2020 report from the nonpartisan research firm Guinn Center found that the state will need to add 5,300 personal care aides to its workforce by 2026 to keep up with the demand.
Brown said she's concerned the industry — made up mostly of women and people of color — doesn't have enough workers, in part because of the wages. She's paid to be with her client 27.5 hours per week, though she often stays longer unpaid, and takes home about $600 per biweekly paycheck. Brown has a part-time job at a convenience store for extra money.
"I have to ride the bus to work and back and all the time I'm there, I'm practically just thinking about her," Brown said. "Pretty soon I'm probably going to end up quitting my job."
Her client, Stephanie Parys, said she hopes the increased minimum wage and union effort help elevate the value of the work done. Parys has muscular dystrophy and needs support in transferring between the bed and her wheelchair, bathing and getting dressed.
"Without it, I don't know what I'd do," Parys said. "Because I need help with rotating and transferring, without her taking the additional time to do it for me, I'd probably be on my own. I don't know what I'd be doing in my own home, or I'd be in a nursing home."
McKenna Ross is a corps member with Report for America, a national service program that places journalists into local newsrooms. Contact her at mross@reviewjournal.com. Follow @mckenna_ross_ on X.