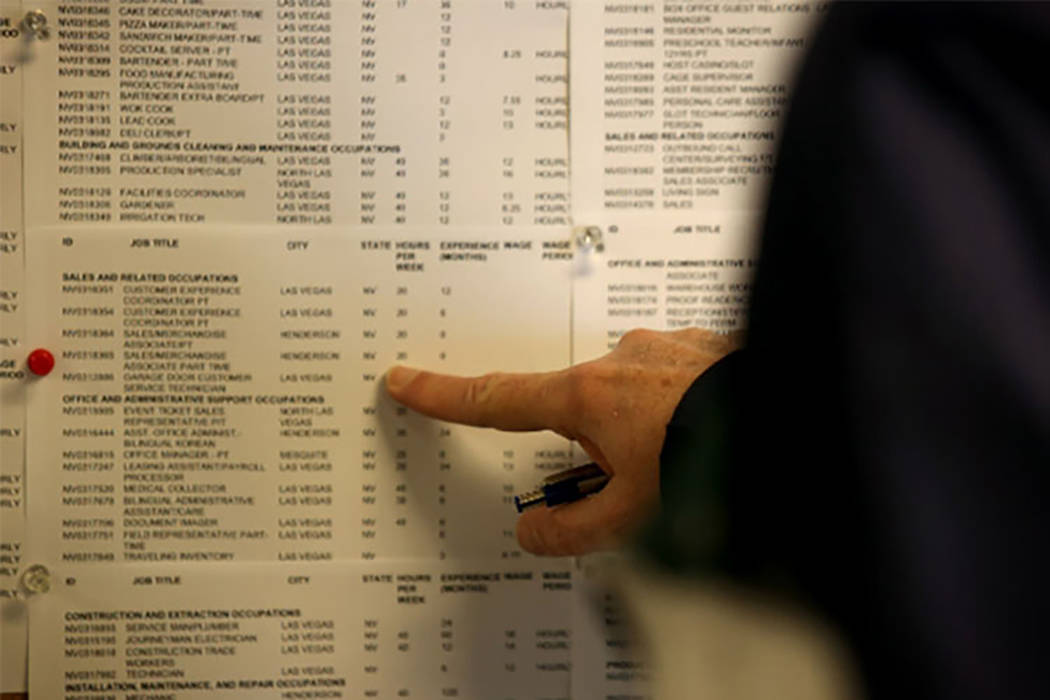 Initial claims for unemployment insurance benefits totaled 9,068 in September in Nevada, down 15 percent from August, the state Department of Employment, Training and Rehabilitation said Monday in a statement.
It's the lowest of any month since August 1998. Additionally, initial claims are down 3 percent from September 2016 when they were 9,358. September marks the seasonal low point of the year. The overall trend, best represented by the 12-month average, is at a post-recession low of 11,083 claims per month.
"Despite indications of some leveling-off in initial claims over the last few months, through three quarters of 2017, initial claims are still down nearly 4 percent compared to the same period last year," said Alessandro Capello, an economist with Nevada's Department of Employment, Training and Rehabilitation.
An initial claim represents the first stage of filing for unemployment benefits and is therefore most closely related to the number of people who have recently lost their jobs, not the overall level of unemployment.