Nevada's January unemployment rate highest in country
Updated March 9, 2023 - 6:30 pm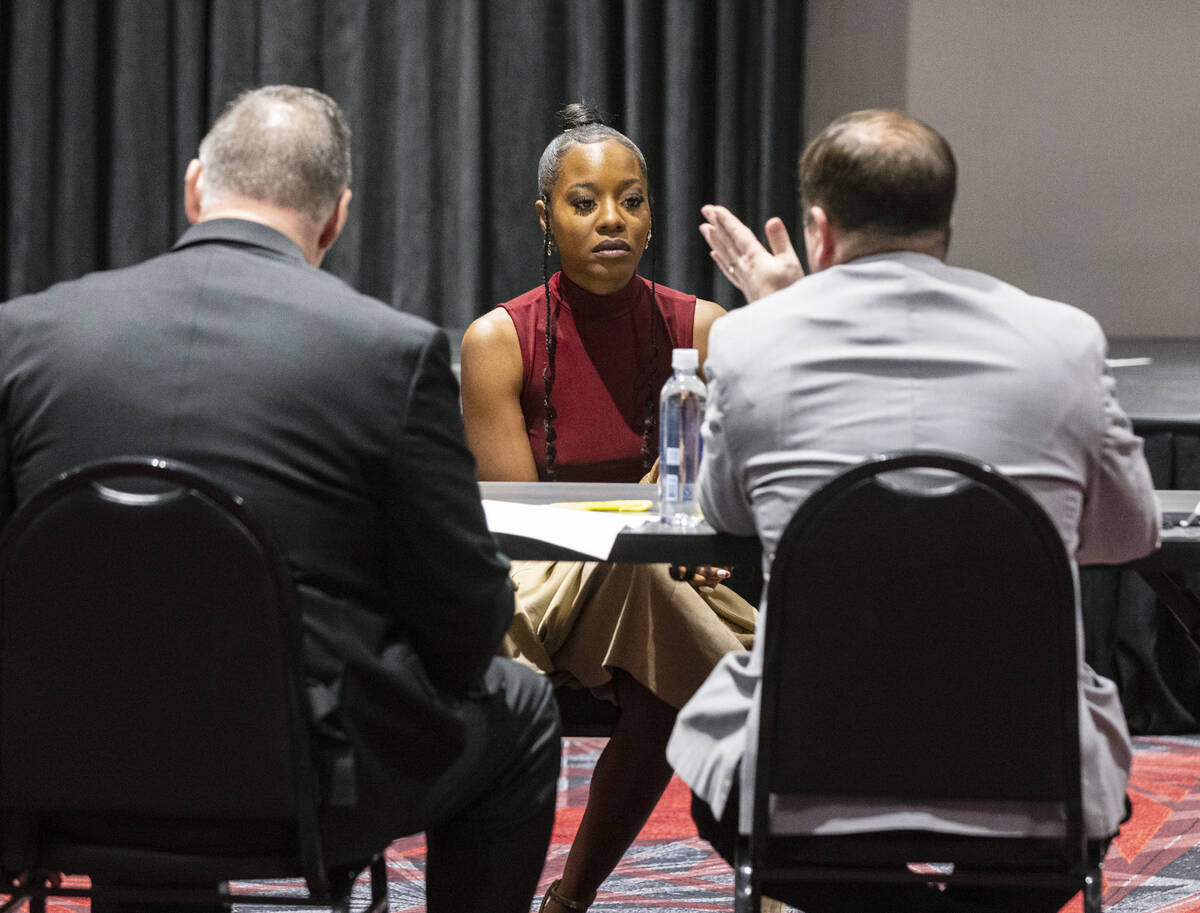 Total employment in Nevada rose to more than 1.5 million jobs in January, while the unemployment rate stayed the same at 5.5 percent — figures that suggest a tight labor market, according to Nevada's employment office.
The Department of Employment, Training and Rehabilitation said Thursday that the Silver State's total of 1.53 million jobs is up 6 percent from January 2022, and the unemployment rate rose 0.1 percentage points compared with the same period last year.
Nevada had the highest unemployment rate in the nation for January, 0.7 percentage points higher than Oregon, according to the report. The national unemployment rate is 3.4 percent.
Revised data for 2022 also found December's unemployment rate was 5.5 percent, adjusted from the previously reported 5.2 percent rate. But the revision also found that the state added 50,000 jobs in 2022.
"This report shows Nevada has recovered from the COVID recession and is continuing to add jobs at a brisk pace," David Schmidt, chief economist for DETR, said in a news release. "Except for the leisure and hospitality industry, every sector of our economy employs more people than before the pandemic, and every single industry is showing growth over the past year. Our unemployment rate is high as is the total number of job openings in the state, reflecting an ongoing tight labor market."
Las Vegas-area employment increased by 4,000 jobs, or 0.4 percent, from December to January, and a 6 percent year-over-year increase of 62,600 jobs.
Meanwhile, the Reno area added 800 jobs, up 0.3 percent, since December and Carson City added 100, or 0.3 percent.
The leisure and hospitality sector — the largest industries in the state — is approaching similar employment levels to January 2020. At that time, the total seasonally adjusted employment for the sector was 357,900. In January, it was about 3,000 jobs short, according to DETR.
Nationally, the leisure and hospitality sector led job gains the past five months, but with the Federal Reserve looking to cool inflation at the cost of raising unemployment, the sector could slow down, which would impact Nevada.
"They need to see a cooling in the labor market, a softening, maybe even a rise in unemployment," Andrew Woods, director of UNLV's Center for Business and Economic Research, said. "If that is true, well then you're going to need to see a significant cooling in leisure and hospitality hiring (and) the road runs through Nevada."
Should the Federal Reserve's interest rate hikes force a slowdown in hiring, it will be difficult for employers to let go of workers, Woods said.
"Employers will be reluctant, especially in retail and leisure and hospitality, because they had such a hard time getting workers to come back in the first place," he said.
But hiring efforts continue at resorts and other leisure and hospitality spots across the Las Vegas Valley.
Treasure Island is trying to fill more than 70 positions. The pre-pandemic monthly average of open positions was closer to 40, Don Voss, vice president of hotel sales and marketing, said in an email.
It's an improvement over the tight labor market of 2021 and early 2022.
"We do have about 30 percent fewer openings compared to this time last year, but still hiring as our midweek occupancies improve and we continue to expand hours and open new venues for our guests," Voss said.
Richard Swoboda, food and beverage director at Tropicana Las Vegas, said March hiring for its pool season has gone well, except for the lifeguard department. The position has union benefits and pays $15 per hour but doesn't have as wide of an applicant pool compared with pre-pandemic times.
"The main thing is we have a lot of people applying but not showing up for the interview," Swoboda said. "We found we're getting ghosted, too."
McKenna Ross is a corps member with Report for America, a national service program that places journalists into local newsrooms. Contact her at mross@reviewjournal.com. Follow @mckenna_ross_ on Twitter.