New apartment complex to be built along Las Vegas Boulevard
Updated February 10, 2023 - 7:15 am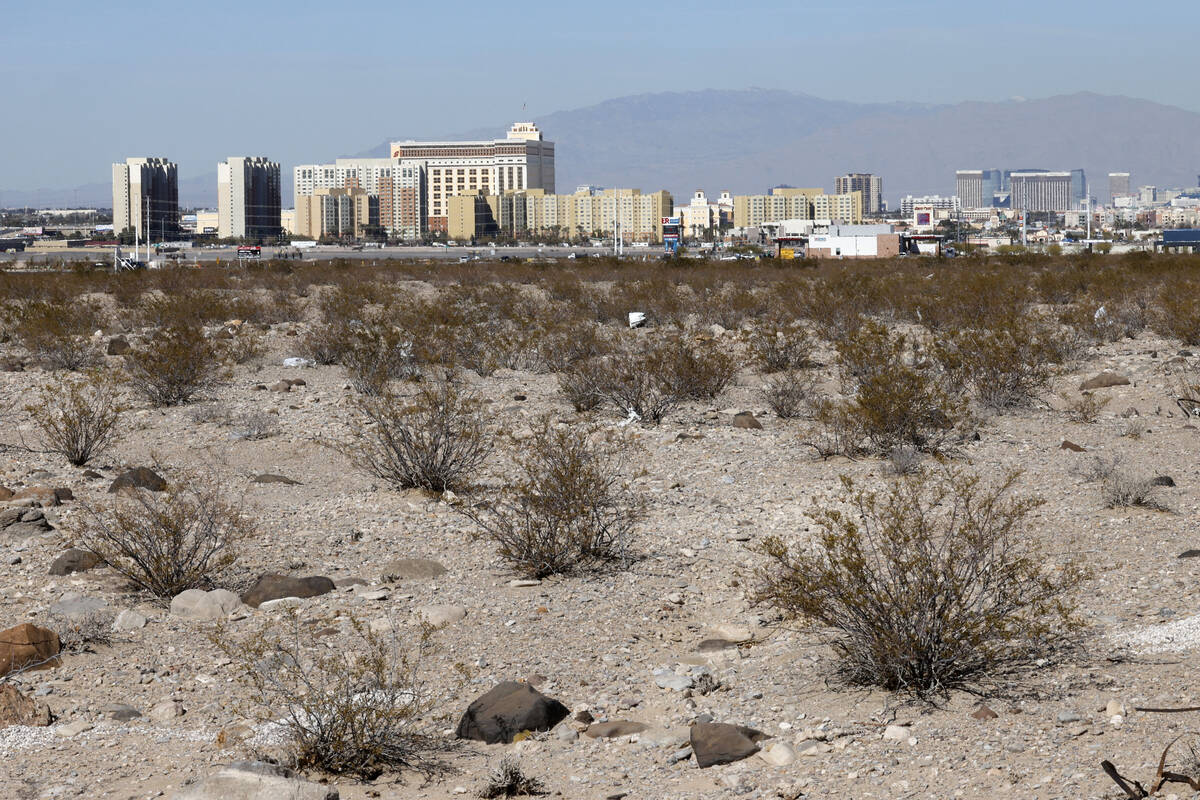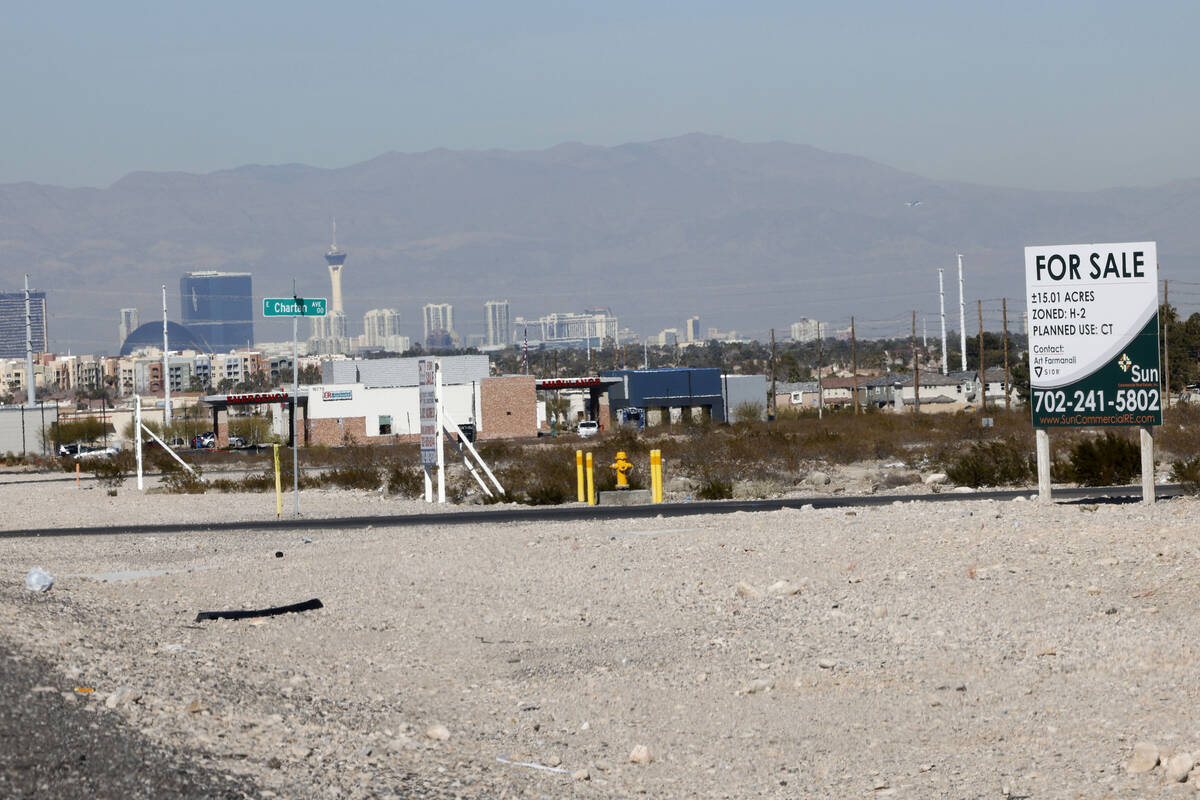 Several miles south of its rowdy casino corridor, Las Vegas Boulevard still has vast tracts of desert lining the street.
But real estate activity has gained momentum in this area, and another project is now set to take shape.
Work crews are scheduled to break ground this month on a 324-unit apartment complex at the southeast corner of Las Vegas Boulevard and Chartan Avenue, according to Billy Cundiff, a managing director with project developer Greystar.
He noted its proximity to employment centers and the west Henderson area, which has seen a surge of development in recent years.
"I think the rental base down there is starting to demand a little bit more," said Cundiff, whose firm is partnering on the new complex, Marlowe SLV, with Origin Investments.
The developers closed their purchase of the project site last month, property records show. Apartments are expected to range from 766 to 1,323 square feet, with monthly rents spanning from about $1,500 to $2,500.
Tom Briney, a managing director with Origin, said his firm started eyeing Las Vegas about three years ago and figured this pocket of the valley was poised for growth.
There is plenty of land nearby, especially along the west side of Las Vegas Boulevard between the street and Interstate 15. But developers put up two big housing projects in the area in recent years: a roughly 800-unit townhouse community and a 754-unit apartment complex near Greystar and Origin's site.
Developers also broke ground last year on a 316-unit rental project on Las Vegas Boulevard about a mile south of the massive new apartment complex.
At least two other big projects could be on the way as well.
In December, hospital chain HCA Healthcare purchased around 56.6 acres, at the northwest corner of Las Vegas Boulevard and Cactus Avenue, from Station Casinos for more than $60 million.
"We buy land from time to time for potential use in the future. … No specific plans have been made on the use of the land," an HCA communications manager said early last month.
Station, meanwhile, had purchased 126 acres across from that spread for more than $172 million last summer.
The locals-focused casino chain, which has extensive land holdings, hasn't formally announced which resort it would build in Southern Nevada after it opens Durango, in the southwest valley, this fall.
But Scott Kreeger, president of Station parent Red Rock Resorts, cited three areas where it owns big plots of land, including at Las Vegas Boulevard and Cactus.
Greystar, based in Charleston, South Carolina, is led by billionaire founder Bob Faith. Last fall, the company said it broke ground on a 257-unit rental complex in the northwest valley and a 166-unit project in Henderson.
Origin, based in Chicago, boasts $1.8 billion in assets under management.
Contact Eli Segall at esegall@reviewjournal.com or 702-383-0342. Follow @eli_segall on Twitter.