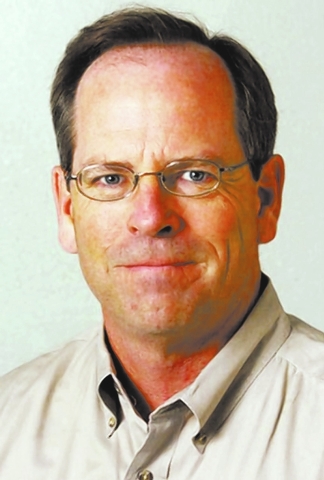 Stephens Media LLC, owner of the Las Vegas Review-Journal, today announced several changes in top management ranks.
Newly appointed executives include:
— Steve Schorr, a former Las Vegas TV news anchor and Cox Communications vice president, as the newspaper's vice president of marketing and community relations. Schorr's job is to help build and strengthen the Review-Journal brand in Las Vegas.
— Joe Robidoux as director of circulation and audience development for the Review-Journal and Stephens Media. Robidoux will lead enterprise-wide circulation strategies to grow audiences and subscription revenue while integrating new technologies that will enrich the reader experience.
— Ryan Christiansen as Stephens Media and the Review-Journal vice president of digital media.
— Mike Flanagan as director of digital sales for Stephens Media and the Review-Journal.
— Blue Ash, a longtime Review-Journal employee, has been named publisher of Luxury Magazine.
— Michael Hengel, editor of the Review-Journal, will assume editorial oversight responsibilities for all Stephens Media daily and weekly newspapers. The company has publications in nine states.
Ed Lasak, Stephens Media and Review-Journal chief operating officer, said Robidoux is a seasoned circulation professional with a wealth of print and digital experience in optimizing circulation operations and in implementing innovative product development. Robidoux has experience in multiple markets for Digital First Media, MediaNews Group, Thomson Company, Cooke Media, Freedom Communication and Scripps.
Robidoux was most recently vice president of audience development for the Los Angeles News Group, overseeing nine Southern California regional daily newspapers under joint operation. He replaces George Cherayil, who left the company.
Schorr will report to Mark Ficarra, chief revenue officer of Stephens Media and the Review-Journal.
"I am thrilled to become a part of this tremendous newspaper, which has played an integral part in this community for over 100 years," said Schorr. "I look forward to helping this great paper become an even greater partner with the community as we create expanded initiatives to better inform all of Southern Nevada and the state."
Christiansen and Flanagan join the Stephens Media and Review-Journal management team from Denver and will be reporting to Ficarra.
Christiansen and Flanagan worked at Digital First Media, owner of the Denver Post and several other newspapers. Both worked with Ed Moss, Stephens Media chief executive officer and publisher of the Review-Journal, in his time as CEO of the Denver Post.
Moss was named CEO of Stephens Media in November, and took on additional responsibilities as publisher of the Review Journal earlier this month.
Christiansen and Flanagan will focus on digital sales and on improving digital platforms and product offerings for Stephens Media and the Review-Journal, while keeping the consumer experience in mind.
"I'm excited to be here and to be part of the digital transformation," Christiansen said.
Flanagan said he's "looking forward to building strategic plans while leveraging the already great relationships that Stephens Media and the Review-Journal have today."
Christiansen said a major focus is to extend the Review-Journal brand via digital platforms such as mobile, tablet and video offerings.
A Las Vegas native, Ash has been in the Las Vegas media field for nearly 30 years. She started in broadcast, working as a video editor for television journalist Ned Day, and joined the Review-Journal in outside sales in 1989. After a stint with Greenspun Media in magazines, she returned to Luxury Las Vegas in 2004. She has been instrumental in growing that publication as sales manager, said Lee Bachlet, director of advertising for the Review-Journal.
"We are excited to have someone of Blue's caliber and experience in this position," said Bachlet. "She knows and loves Las Vegas. We are confident she will help lead Luxury Las Vegas to a bigger and better future. We believe Luxury plays an important role within the community, and we intend to help it become stronger."
Hengel will continue as editor of the R-J, a position he has held since 2010. Previously he was publisher of Stephens' daily and weekly publications in central Arkansas. He also has been publisher or editor at newspapers in Michigan, California and Oklahoma.
Las Vegas-based Stephens Media publishes 75 weekly and daily newspapers in nine states and more than 100 websites.