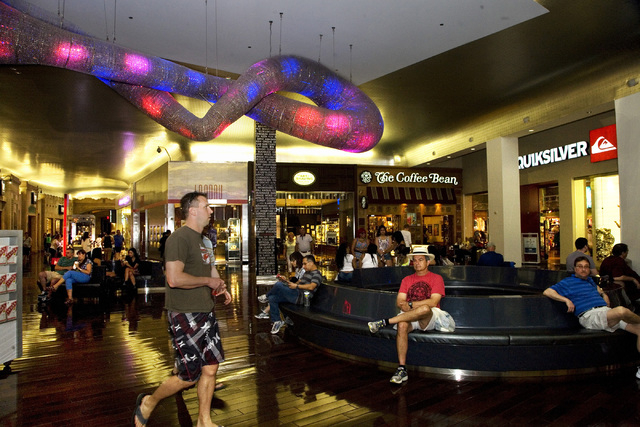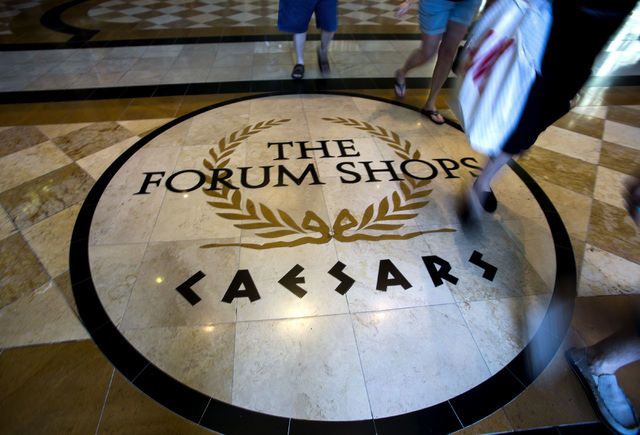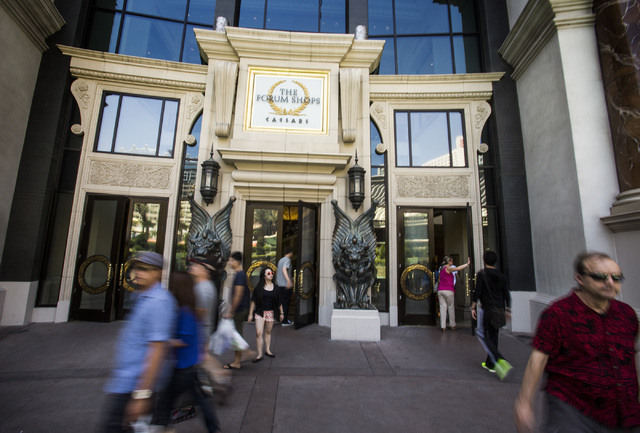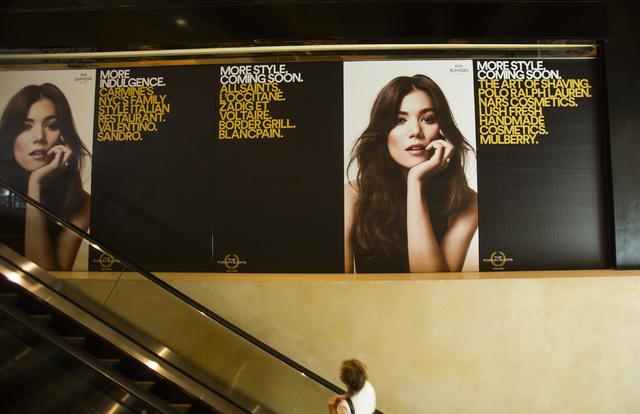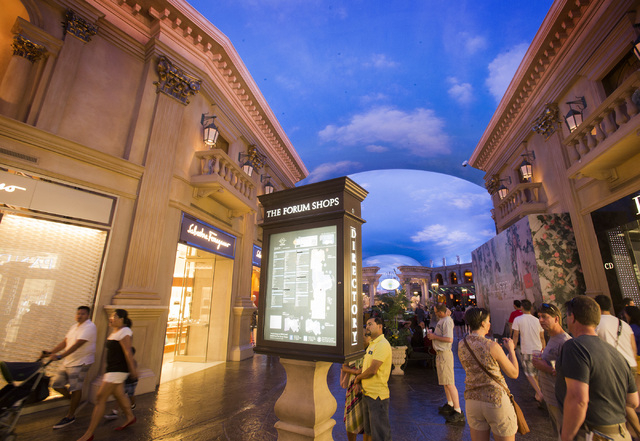 Retail development is underway on the Strip at both the Forum Shops at Caesars and Planet Hollywood Resort's Miracle Mile Shops and both will soon be adding stores and eateries to their rosters.
The first major expansion since the Miracle Mile Shops opened in 2007 will start next year along Harmon Avenue, according to General Manager Jerry Irwin.
"This is a 60,000-square-foot expansion and it's been in the works for quite some time," he said. "The idea is to create both day and night life so the space will be active all day and will be easily accessible."
Irwin said fun is the theme of the Miracle Mile.
"We're the hip, cool kid in town," he said. "We're the only property with two theaters and we have great restaurants and retail to go along with it. We've got a fun vibe with a lot of energy."
The Miracle Mile, which boasts clothing stores such as H&M, Urban Outfitters and BCBG, steers away from luxury brands, according to Irwin.
"We have fashion-forward stores but not the high-end stuff," he said. "We attract a much wider audience because we get everyone, including the luxury customers, too. That's the direction we've gone and it's served us well."
Although the expansion doesn't begin until 2015, several stores are opening at the Miracle Mile. The health- and nutrition-based store, GNC, and the first free-standing Alex &Ani jewelry store in Las Vegas opened this past weekend, followed by Shoe Palace, which is expected to open later this week as well as Chipotle later this summer.
At the Forum Shops, visitors will notice new stores and a restaurant opening at the 22-year-old shopping center this summer. Blancpain, a watch manufacturer, and Mulberry, an England-based fashion and handbag company, will be making their Las Vegas debut alongside Polo Ralph Lauren and Border Grill. NARS Cosmetics is expected to open Memorial Day weekend.
"These stores are exciting for our merchandise mix," said Maureen Crampton, the director of marketing and business development for the Forum Shops. "We want to continue to be a shopping entity and destination in Las Vegas and we're ever-changing in a positive way."
More than 39 million people visited Las Vegas last year, and Crampton said the Forum Shops receives 85 percent of its business from tourists and 15 percent from locals, which can be both a positive thing and a challenge at the same time.
"Our consumers come here to have fun, and we're fortunate enough to be a facilitator in providing that enjoyment," she said. "However, it's like starting new every day. We have to make sure the consumer is enjoying (himself or herself) and we have to be on point. We can't assume people will come here and know who we are. There's no room for resting or assuming."
According to Irwin, maintaining a modern feel remains the focus at the Miracle Mile.
"We want to stay current and keep fresh and I think we've done a great job doing that," he said. "We want to continue to take the shopping center to the next level and I think we're heading in the right direction."
Contact reporter Ann Friedman at afriedman@reviewjournal.com or 702-383-4588. Follow @AnnFriedmanRJ on Twitter.