New Vegas event center puts bowling above bulls
October 27, 2014 - 1:22 pm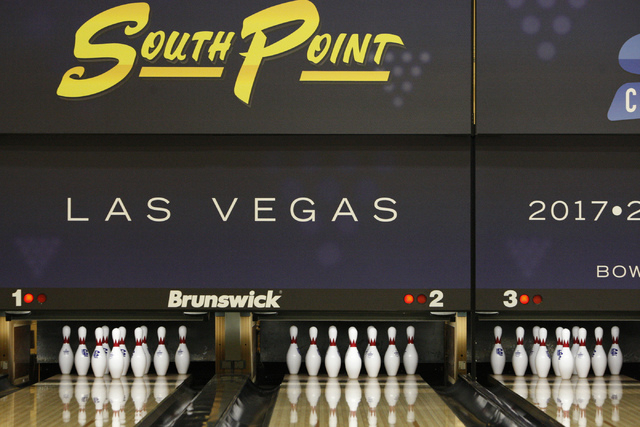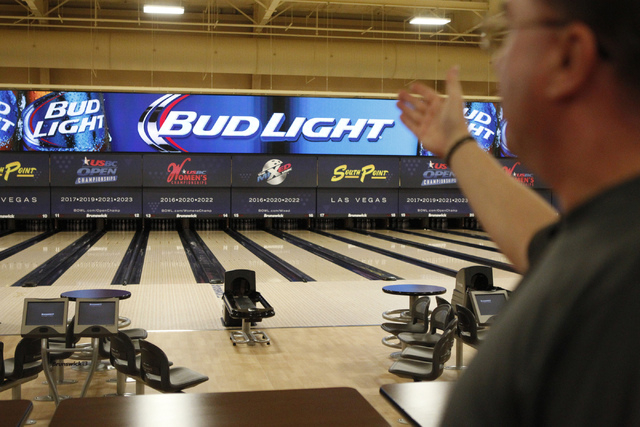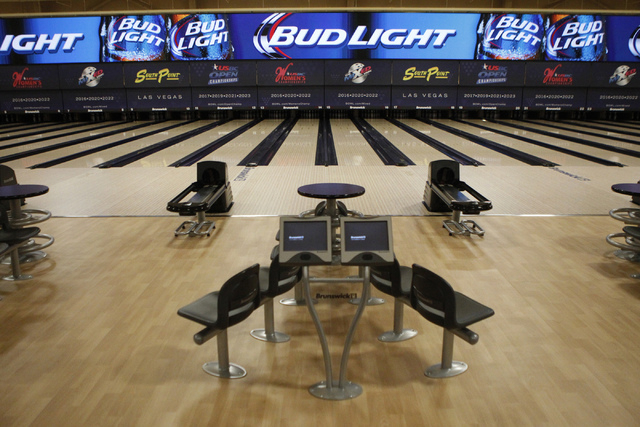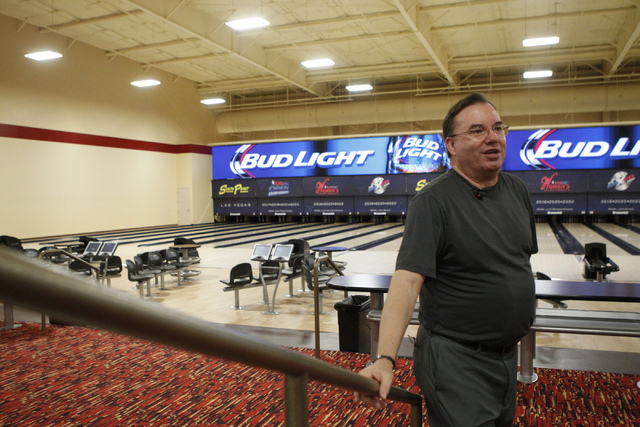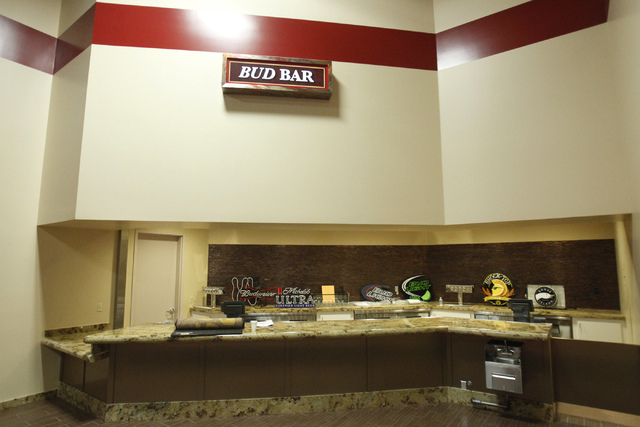 While a stadium funding debate rages in Las Vegas and MGM Resorts International forges ahead with its arena construction on the Strip, the valley's newest and most unique sports facility will hold an inaugural event in a few days.
There will be bowling. And horses.
South Point's new $35 million sports center houses both a championship bowling center on the second floor and an equestrian venue called the Priefert Pavilion on the bottom level.
The bowling center, called South Point Bowling Plaza, debuts Saturday with the Geico PBA World Series of Bowling, which will draw the sport's top professionals.
The 60-lane, 90,000-square-foot bowling center, outfitted with a 167-foot-long video screen, is already booked for 100 dates in 2015, said Ryan Growney, South Point general manager.
South Point financed the $35 million bowling/equestrian center with internal cash flow, Growney said. After an April 2013 announcement, the facility went up fast because it was assembled using pre-fabricated building sections, kind of like an erector set, Growney said.
The two-level, dual-sport facility is part of South Point's business strategy of cornering the market for contrasting niche sports — tournament bowling and equestrian/bullriding events.
The Preifert Pavillion, beneath the bowling alleys, held its first event in July and offers extra space to augment the adjacent South Point Arena and Equestrian Center.
"Between the horses and the bowling center, it doesn't get any more unique than this," Growney said.
On the bowling front, South Point cut a four-way deal with the United States Bowling Congress, which is the sport's governing body; the Las Vegas Convention and Visitors Authority; and Las Vegas Events, the LVCVA's promotional arm, to stage seven major, multimonth bowling events during the next decade.
Two more major events have been scheduled through 2027, Growney said.
The USBC Women's Championships will be held from March to June 2016, bringing 32,000 female bowlers to the new center, while the mixed-gender USBC Open Championships is set for February to July in 2017, attracting 80,000 bowlers.
Growney said 40 percent of the bowlers are expected to stay at South Point and will help generate an $8 million to $10 million bump in profits for 2017.
Growney said the bowlers should spend an average of $200 per day on lodging, food and other things.
"That's where the return comes in," he said.
The new bowling center will accommodate 1,500 bowlers a day during the 2017 Open Championships.
Lanes 23 and 24 have been designated for televised events in the center, which as seating for 360 with room behind the TV lanes for another 30 temporary seats.
To ensure animal aroma doesn't waft into the second-floor bowling venue and the sound of bowling balls crashing into pins are not heard by animals, a 14-inch buffer of concrete, runner and plywood separates the two floors, said Mike Monyak, South Point director of bowling operations.
The bowling plaza and arena also have ventilation systems. While the bowling pros compete this week, the arena and equestrian center will be playing host to the California Saddle Horse Breeder Association Futurity Horse Show.
Growney said South Point's owner, Michael Gaughan, has vast experience in opening bowling venues at other hotel-casinos such as the Orleans and Suncoast.
"He has gotten pretty good as sound-proofing bowling centers," Growney said.
The bowling center won't allow food, but will offer a full bar.
Growney said he's working on a naming rights deal for the bowling venue, which will have temporary pro shops on its concourse during events, plus room for 360 lockers.
Contact reporter Alan Snel at asnel@reviewjournal.com or 702-387-5273. Follow @BicycleManSnel on Twitter.