NLRB: Culinary to represent about 500 Trump Las Vegas workers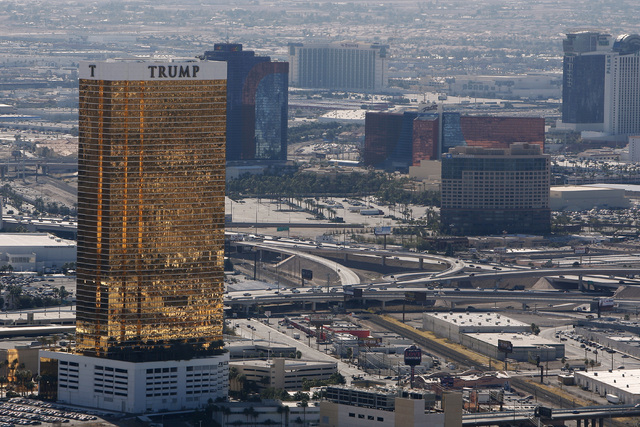 Trump Las Vegas workers are officially unionized and pushing for immediate contract negotiations Monday, according to the Culinary Union.
The Culinary and Bartenders Union has been certified as the legal collective bargaining representative of more than 500 workers at the Trump International, a news release said.
The certification comes after the National Labor Relations Board regional director rejected the hotel's objections to the results of a secret-ballot vote last December. The action will be final unless the NLRB exercises its limited discretion to review.
All full-time, regular part-time and on-call employees in housekeeping, food and beverage (including pool employees), and guest services employees are affected, the release said.
"I overrule the objections, and I shall certify the petitioner as the representative of the appropriate bargaining unit," NLRB Regional Director Cornele Overstreet wrote in his March 21 decision.
"We voted for a union so we could negotiate a fair contract with Mr. (Donald) Trump," said Jeffrey Wise, a food server at the Trump Las Vegas. "We voted and won – now it's time for him to listen to us, the voters, and finally do the right thing by making a deal with his employees."
Trump's company has driven an aggressive anti-union campaign since workers began organizing at his property in 2014. Three separate unfair labor practice complaints against Trump Las Vegas were filed by the NLRB since then, alleging conduct ranging from firing and threatening to fire union supporters; suspending employees; interrogating and intimidating employees, including by a manager pushing them; and maintaining illegal rules that prohibited employees from communicating with each other and the public, the release said.
Contact Raven Jackson at rjackson@reviewjournal.com or 702-383-0381. Find her on Twitter@ravenmjackson