Northern Nevada Realtors seek out Las Vegas buyers
August 21, 2016 - 6:55 am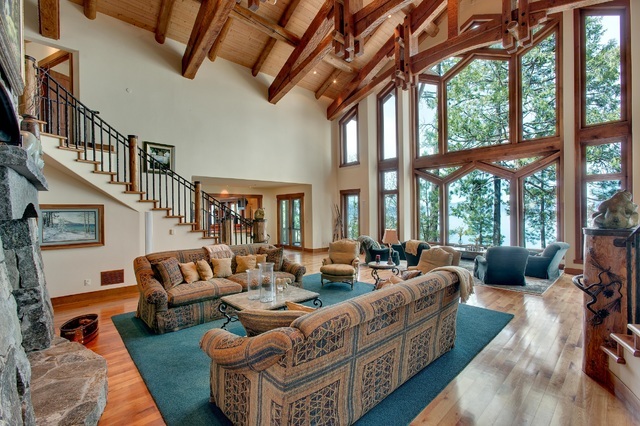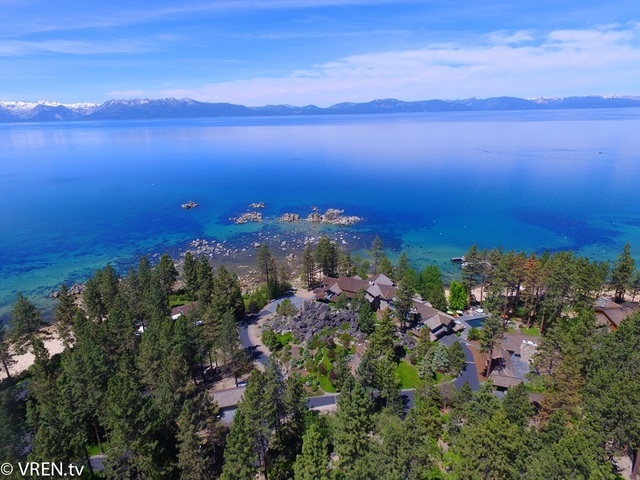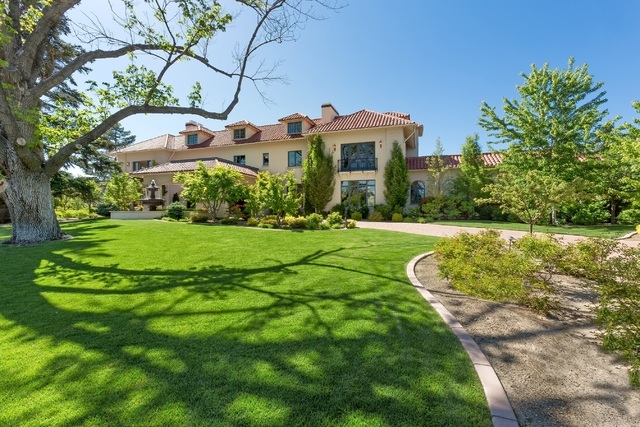 Call it the northern invasion.
Northern Nevada Realtors in the Lake Tahoe and Reno area are aggressively reaching out to their counterparts in Las Vegas with marketing in Southern Nevada to find buyers for luxury vacation properties.
One of the newest properties on the market on the Nevada portion of Lake Tahoe is a $35 million home of Mark Mastrov, the founder of 24 Hour Fitness and co-owner of the Sacramento Kings in the NBA.
The 13-acre property known as the Pines has 13,000 square feet with five bedrooms, a guest house, a caretaker house, lake frontage, a boathouse, and three-hole golf course, said Cheryl Luther, a Realtor with Chase International, which is listing the property. The land was developed in the mid-1930s as a summer retreat for the Scripps Howard newspaper family and is one of the largest privately held estates in Lake Tahoe, she said.
Luther also has a $24 million listing on the California side of Lake Tahoe called Cedar Serenity that measures more than 6,200 square feet and has a shoreline. The owners have ties to Oakland-based The Clorox Co., she said.
"We have traditionally focused mainly on the Bay Area, but more buyers are starting to come from Las Vegas, Scottsdale and Texas," said Luther, who's reached out to Southern Nevada Realtors and has advertised in luxury magazines.
Luther is not alone.
Michael Oliver, owner of Oliver Luxury Real Estate, a Christie's International Real Estate, said that while the majority of purchasers continues to come from Silicon Valley and the San Francisco Bay Area, there are inquiries from Las Vegas.
"Traditionally, Las Vegas has always played a role in Lake Tahoe," Oliver said.
"Steve Wynn was one of our prominent residents for many years, but there seems to be more interest. I even have a client right now marketing a home in the $18 million range, and he's from Las Vegas."
The reason for the interest, Oliver, said, is the weather, the lake, the Sierra Nevada Mountains and privacy they have. It makes it a summer destination with its golf, swimming, mountain biking, boating and a winter destination for its snow and skiing.
With an elevation of more than 6,000 feet, it's cooler than Southern California and easier to get to than other destinations such as Big Bear and Mammoth in California, he said.
"The fact that they can get on a quick flight from Las Vegas to Reno and be over the hill (to Lake Tahoe) in 40 minutes and the drop in temperature from 110 to 84 degrees, that's the biggest part of it," Oliver said. "They come to Lake Tahoe in the summer time to get away from the heat." Diane Brown, a board member of both the Nevada Association of Realtors and National Association of Realtors, is a Realtor with Sierra Sotheby's International Realty who on Wednesday gave a tour to Las Vegas residents looking to buy a luxury home. The average home sold in the Incline Village is for $1.3 million, she said.
"It's about escaping the heat," Brown said. "There's a lot of action going on right now. It seems people are (recovering) from the recession and starting to see the light and reach out and have that second home in an alternative area to invest. I have talked to more people from Vegas in the last six months than I have all of last year."
Realtors are not stopping by showcasing homes in the Reno area as well to Las Vegas residents. Luther is touting the Nixon Mansion, a $16.4 million 17,964-square-foot home that sits near the Truckee River on two acres. It was built in 1907 for U.S. Senator George Nixon and has a dining room that seats 80 people.
Oliver said the construction of a data storage center by Switch, an electric car plant by Tesla and dot-com companies purchasing land in Reno near is making Northern Nevada a technology corridor that will attract Las Vegas residents who invest or work with these companies in some fashion, he said.
"We will see a lot more activity between Reno and Las Vegas in the next coming five years because of the amount of tech infrastructure coming to Reno," Oliver said. "I see a lot of Las Vegas residents having second homes up here."