Officials grant tax abatements to nine companies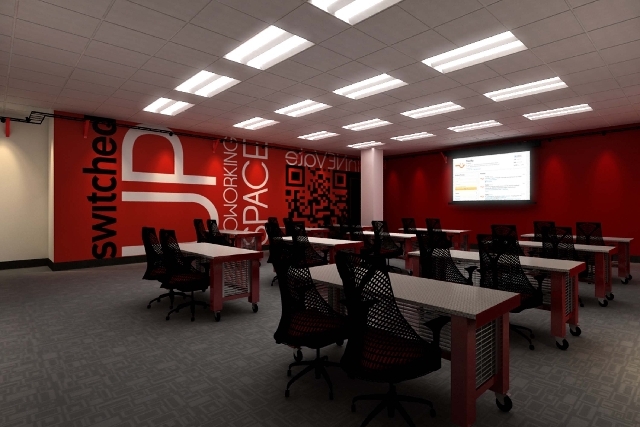 Companies ranging from one in Storey County well-known for paint operations to one in Clark County associated with high-tech data storage recently received tax abatements from the Board of the Governor's Office of Economic Development.
Tax abatements for the nine companies will create nearly 330 jobs initially and will increase capital investment in Nevada by an additional $200 million, officials said.
"I am pleased that as a direct result of our economic development efforts, the Governor's Office of Economic Development Board had the opportunity to approve incentives for nine companies to relocate or expand in Nevada," Gov. Brian Sandoval said in a statement. "Some of these companies were recruited by other states and cities but ultimately chose Nevada."
The companies that were approved for abatements, totaling less than $18 million, are:
■ Performance Pipe: A division of Chevron Phillips Chemical Co. and the largest producer of polyethylene piping products in North America, the company is looking to expand its operation in Washoe County.
■ Fab Fulfillment Corp: Design-centric e-commerce retailer that has surpassed $130 million in sales globally and employs more than 600 worldwide, the company would put a 450,000-square-foot center in North Las Vegas.
■ GreatCall Inc.: The company known for wireless services, including Jitterbug, will open a call center in Washoe County.
■ Hamilton Co.: Headquartered in Reno since 1970, Hamilton Co. would expand its Washoe County operation. The company's products serve many industries, including mining, food and beverage, forensic laboratories, blood banks, life science, and bio-pharma manufacturing and research.
■ MBT Repair: With plans to expand to Nevada and locate in Clark County, the company is a rapid-response provider for aircraft wheel and brake repair and overhaul services. MBT Repair serves commercial airlines, low-cost carriers and aircraft-parts providers with wheel and brake shops in Milwaukee and Miami as an FAA repair station.
■ PPG Industries Inc.: As a manufacturer of house paint, PPG is expanding its operation in Storey County. PPG helps customers in industrial, transportation, consumer products and construction markets to aftermarkets .
■ Schwabe North America: A leading manufacturer and distributor of high-quality dietary supplements, over-the-counter drugs and homeopathic drugs, Schwabe is new to Nevada with a distribution facility in Storey County.
■ St. Joseph Health System: Providing services to health care facilities, including 14 acute-care hospitals, home health agencies, hospice care, outpatient services, skilled nursing facilities, community clinics and physician organizations, the company plans to build an information technology/data storage center in Clark County for its organization .
■ Switch Inc.: The company is expanding its Clark County operation with the aim of creating a revolutionary environment where businesses experience the world's fastest data storage, fast Internet speed, the globe's most affordable connectivity and 100 percent uninterrupted uptime.
Contact reporter Alan Snel at asnel@reviewjournal.com or 702-387-5273.