Officials keep quiet on Southern Nevada's pitch for Amazon's HQ2
December 3, 2017 - 11:59 pm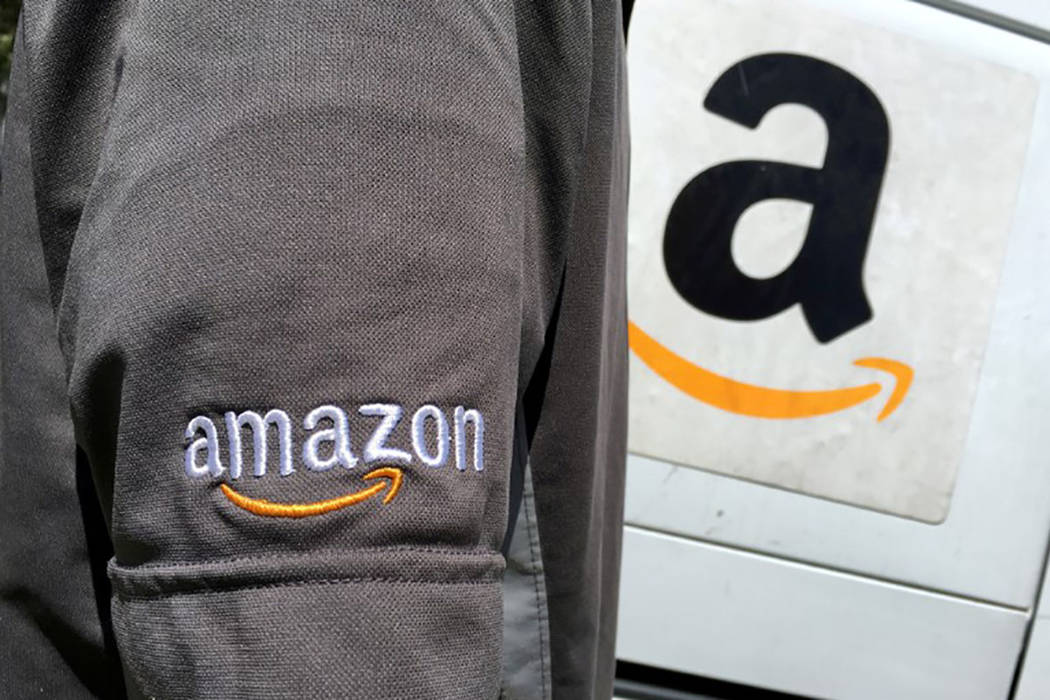 Details are trickling out from some of Amazon's 238 North American suitors regarding what cities and regional bidders are willing to hand over to woo the company.
The groups behind the Southern Nevada bid to become home to Amazon's second headquarters, however, refuse to divulge what they will give up to entice the company to come here.
The Nevada Governor's Office of Economic Development denied a Las Vegas Review-Journal records request for the Amazon proposal.
A letter signed by GOED Executive Director Steve Hill asserts that all records and documents exchanged by the company or its representatives and the GOED, and "the existence and nature of all discussions with the company and all information relating to the company's business, including without limitation information relating to the company's plans, opportunities, proposed terms and know-how, whether exchanged via written, oral or other means of communication, are confidential information of the company."
Nevada Press Association Executive Director Barry Smith said not making confidential company information to Amazon public should not have resulted in an out-and-out records denial.
"What taxpayers are interested in is what the state might offer in incentives. That should be a matter of public record and discussion so we know what's being offered," Smith said. "In order for the public to support a proposal, we have to know what the terms might be."
Amazon announced in September its hunt for a site for the so-called HQ2, starting cities salivating at the prospect of a $5 billion investment and up to 50,000 new full-time jobs with average employee pay surpassing $100,000. Amazon's search has also launched myriad musings on which metropolises are leading the pack. While those lists differ, Atlanta; Austin, Texas; Dallas; and Boston are widely considered among the front-runners.
"If we don't make the cut, I say we should release it," Las Vegas City Councilman Bob Coffin said.
The the GOED letter asserts the Amazon proposal materials are not public records and "shall remain confidential" until either the company decides to locate in Nevada or applies for economic incentives administered by the GOED.
At that point, the company can ask for further confidentiality, which the GOED may honor if it's deemed to consist of "trade secrets, confidential economic information or other business information that should be declared proprietary or confidential consistent with Nevada law," according to Hill's letter.
Suspicion and speculation
The GOED and the Las Vegas Global Economic Alliance worked together on the Southern Nevada pitch for Amazon.
Amazon asked for confidentiality in its request for proposals, and alliance Director of Public Affairs and Communications Anthony Ruiz said the 501(c)6 membership organization is "keeping in line" with the company's request.
"When you can't get any details, it becomes a lot more than skepticism," Smith said. "You start to worry things are being done under the table that aren't to the benefit of the public."
Past controversies in Nevada over incentive packages for Tesla and the new Raiders stadium are likely stoking even more suspicions about what's being offered to Amazon, Smith said.
"The point is, is it a good deal? Nobody wants to just write a blank check," Smith said. "So in order to allay any fears and suspicions, the Governor's Office of Economic Development should provide us the basic outline of what they're prepared to do."
Tax breaks that are already in place mean local governments in the region are seeing millions less in revenue than they otherwise would.
A report from the Nevada controller's office showed that in fiscal year 2017, tax abatements reduced Clark County's tax revenue by $4 million and cut the Clark County School District's tax revenue by $11.6 million. Meanwhile, the district has had to make massive cuts this year to close a budget deficit topping $60 million.
Public plans
Despite Amazon's request for confidentiality, some of the bidding cities have released their offers. The city of Boston released in October its 218-page bid for Amazon's second headquarters, touting its pool of tech talent, vast educational offerings and its "shovel-ready" Suffolk Downs site.
The city of Fresno released details of its pitch, including an "Amazon Community Fund," that would allow the company to have a say in how the new tax money it would generate would be spent for things like infrastructure, education, housing and parks.
Facing a flood of records requests, the Denver Economic Development Corp. released some details in a regional Colorado proposal in November, but the specific site list is being kept under wraps.
The only part of the regional proposal that has been made public is a flashy video touting the valley's cost of living, proximity to outdoor recreation, entertainment, new professional sports teams and "favorable tax structure."
The video, rolled out in October, even referenced the mass shooting on the Las Vegas Strip that claimed 58 lives a couple of weeks earlier.
"We are indeed Vegas Strong," the voiceover says.
The Southern Nevada bid certainly isn't alone in its secrecy. Most of the other bidders across the country are keeping quiet, too, citing nondisclosure agreements with Amazon.
"As a regional participant, we had to respect their desire to keep this confidential," said Las Vegas City Manager Scott Adams, one of a dozen public officials who sit on the 50-member LVGEA board of directors.
During a public presentation to the City Council in November, Adams said the city has pitched the Cashman Center site to Amazon.
"We've not made a secret about our site, but that's all we're saying," Adams told the Review-Journal.
Adams contends that the regional group will be "very transparent at an appropriate point," but being able to maintain confidentiality in a competitive setting is the point of the state statute that allows the Office of Economic Development to keep the offerings to Amazon quiet, said Adams, whose background is in economic development.
A regional development authority can work on a more "business-to-business level" than government can, Adams said.
"If this were made public and we made the shortlist, we could lose our competitive edge," Adams said. "This is a pretty big deal."
The size of the campus Amazon is looking to build would be nearly twice the size of the World Market Center.
A final Amazon site selection announcement is expected next year.
Contact Jamie Munks at jmunks@reviewjournal.com or 702-383-0340. Follow @JamieMunksRJ on Twitter. Staff writer Wade Tyler Millward contributed to this report.