Officials react to Faraday's announcement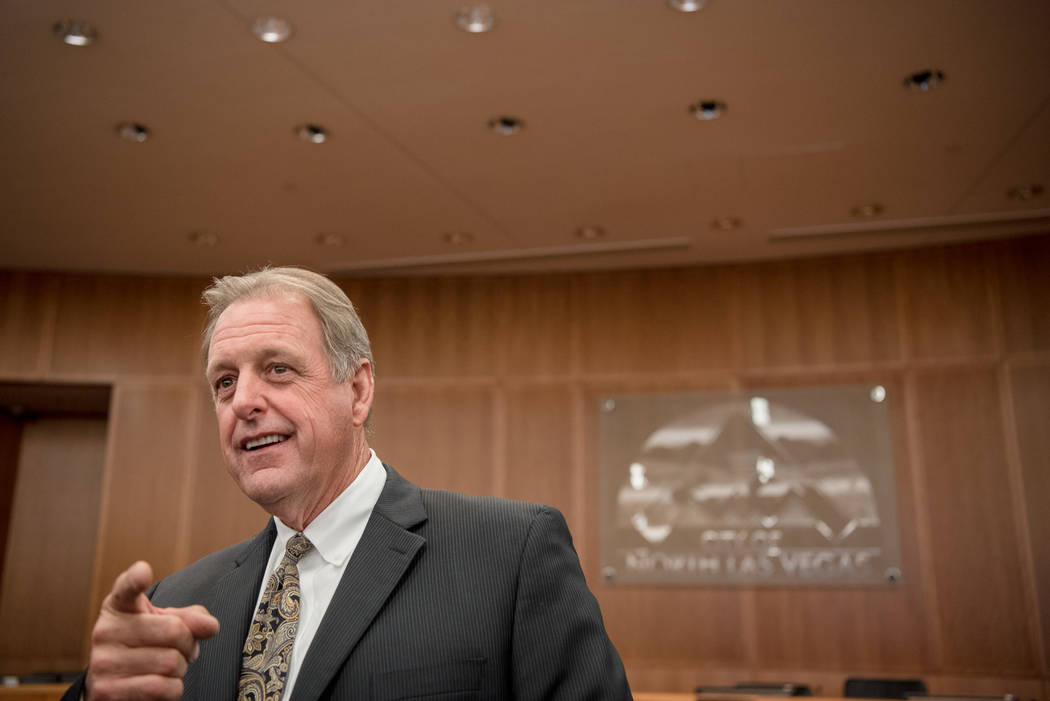 Here are statements on the Faraday announcement Monday that it was halting plans to produce cars at the Apex Industrial Park in North Las Vegas.
Faraday Future
"We at Faraday Future are significantly shifting our business strategy to position the company as the leader in usership personal mobility — a vehicle use model that reimagines the way users access mobility. As a result of this shift in direction, we are in the process of identifying a manufacturing facility that presents a faster path to start-of-production and aligns with future strategic options.
Accordingly, we have decided to put a hold on our factory at the Apex site in North Las Vegas. As the landowner, we remain committed to the buildout of the Apex site for long-term vehicle manufacturing and firmly believe North Las Vegas is an ideal place for us to be.
We would like to thank our partners in Nevada for their continued support throughout this process: Governor Sandoval and his office of Economic Development, Clark County and Mayor John Lee and the North Las Vegas officials.
More details on Faraday Future's new strategy will be shared in the coming weeks."
Gov. Brian Sandoval
"While I am disappointed in today's announcement, I can say with certainty that Nevada's citizens were held harmless financially. The state of Nevada continues to perform as one of the top economic states in the nation, drawing the interest of companies from across the county and the globe. Additionally, I know that Apex has the potential to become a world-class destination for advanced manufacturing and distribution centers and will be a catalyst in transforming Southern Nevada."
State Treasurer Dan Schwartz
"We all make mistakes, but this one was obvious. Long after it became apparent that 'a mysterious Chinese billionaire' and Faraday Future could never build a $1 billion electric auto plant, Nevada state officials continued to insist that Faraday Future would magically create 4,500 jobs in North Las Vegas. Now, Jia Yuteng, Faraday's funding source, has had his assets frozen by a Shanghai court and is under increasing scrutiny in China for what amounts to fraud; the automobile plant is just a pile of sand in the APEX Industrial Park; and, the promised jobs are yet another mirage in the Southern Nevada desert.
"The only good news is that the Treasurer's Office continued to press for financial information from Faraday and refused to issue the $175 million bond without detailed information.
"Welcome to Nevada, where good government takes a back seat to bad deals."
North Las Vegas Mayor John Lee
"The State, County and City are focused to ensure Southern Nevada has a large-scale industrial park developed and ready for job creators to diversify our regional economy, and Faraday has played an important part by investing almost $50 million in land improvements and critical design and engineering work at Apex Industrial Park, creating a momentum that has attracted multiple Fortune 500 companies hiring 7,000 Nevadans and investing more than $1 billion that has stabilized and transformed our community."
Assemblyman Ira Hansen, R-Sparks
"It sounded fantastic. That was the problem. It sounded too fantastic."
"He had never made a car," Hansen said of Chinese billionaire Jia Yueting who is backing the project.
Sam Abuelsamid, senior analyst for the market research firm Navigant
"Sadly, this news doesn't come as a surprise. With the recent announcement from China of banks freezing Jia (Yueting's) assets and seemingly no one willing to step up to provide funding for Faraday, the decision to abandon the North Las Vegas plant plan has for some time seemed like a when not if situation. There is no shortage of suitable facilities that Faraday could take over, but given the events of the past year, suppliers will likely want to be paid up front for both equipment and parts which will make it even more difficult to get to job 1."
Related
Faraday Future halts plans for car production at Apex site
Key dates in Faraday events in Nevada
No Southern Nevada buildings appear to meet Faraday's needs