OneRepublic singer, partners buy second Las Vegas office building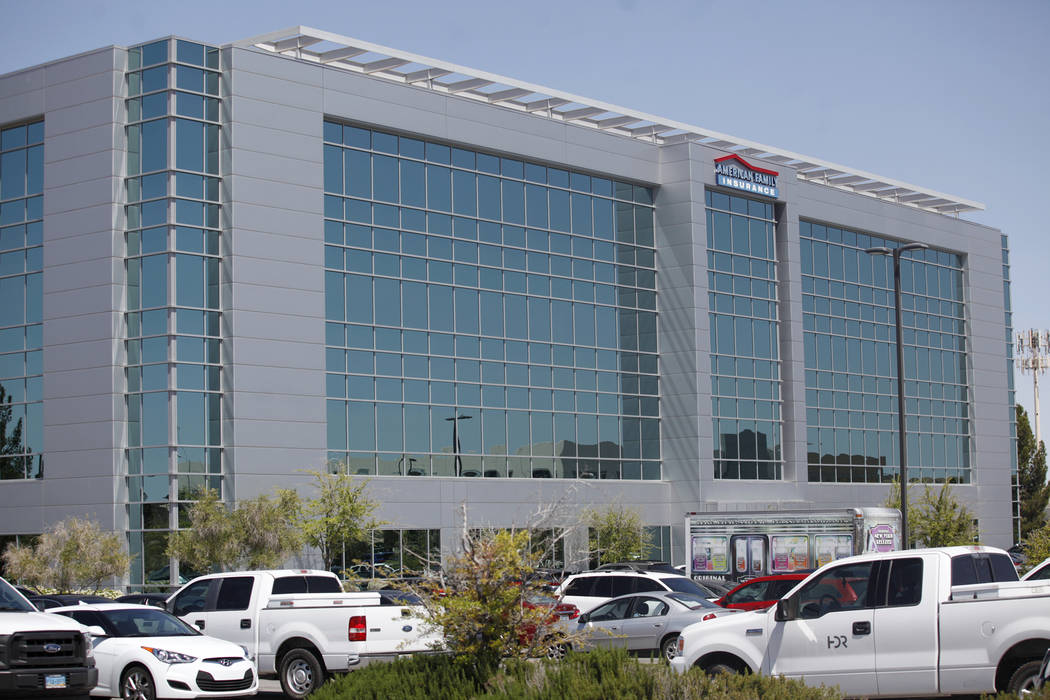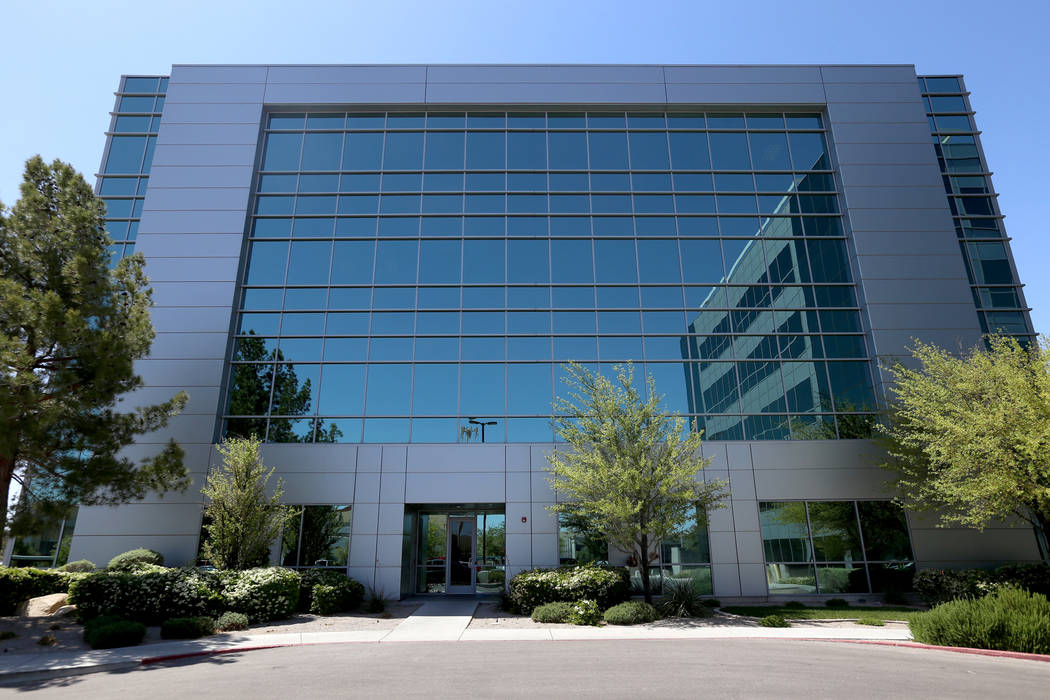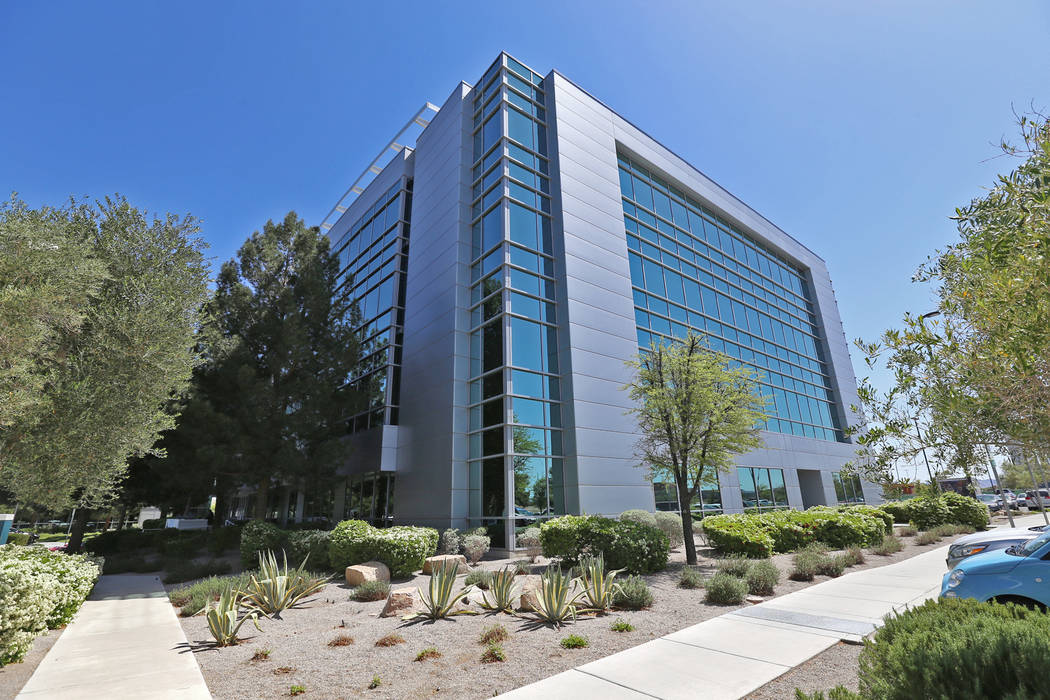 Months after buying an office building in the Las Vegas suburbs, OneRepublic singer Ryan Tedder has picked up another one near the airport.
And according to the seller, his group paid a record price.
Tedder and partners acquired a four-story, 93,650-square-foot office building at 6750 Via Austi Parkway, just south of McCarran International Airport, for $30.75 million.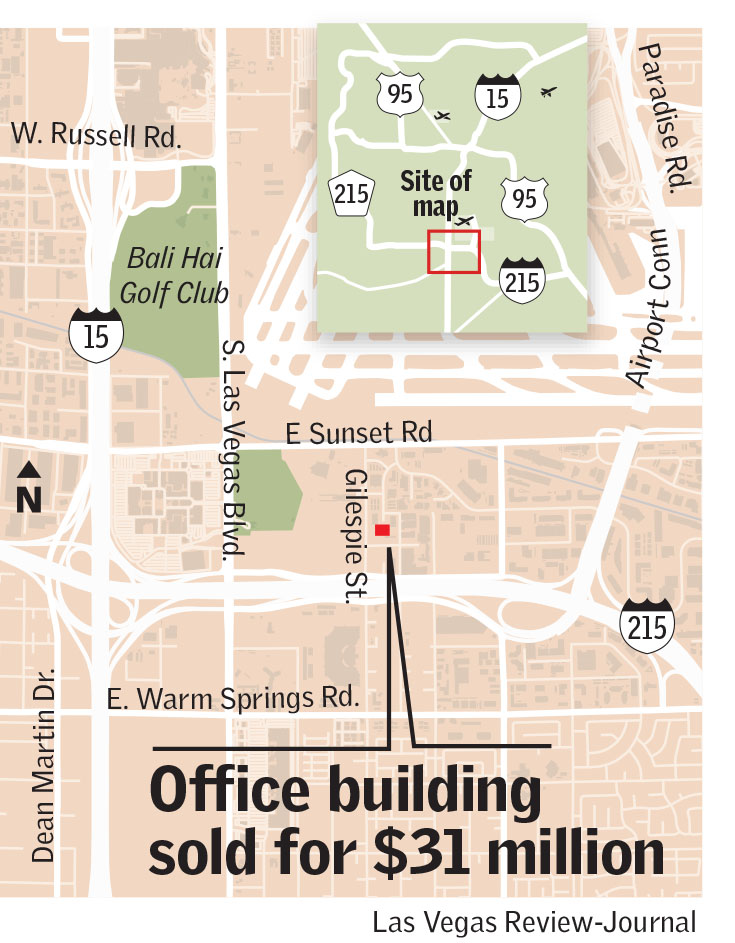 The sale, by Dornin Investment Group, or DIG, closed April 4, property records show.
Las Vegas' office vacancy rate remains well above pre-recession levels. But amid a growing job market, offices are filling with tenants and investors have ramped up their purchases, buying the most buildings in years in 2017.
DIG, with offices in Laguna Beach, California, and Las Vegas, announced its sale Wednesday. The firm said it fetched a record price, $328 per square foot, for a multitenant, nonmedical office building in Las Vegas.
By comparison, investors last year paid an average of $187 per square foot for Southern Nevada office properties, the highest amount in years, according to brokerage Colliers International.
Tedder's building, in Marnell Corporate Center, is 88 percent leased. Tenants include video-game-maker Machine Zone and the Transportation Security Administration, according to DIG founder Chris Dornin.
Dornin said it was interesting when he heard that Tedder was eyeing the property, as you don't usually hear about "rock stars buying Class A office buildings."
Tedder, known for such hits as "Apologize" and "Stop and Stare," is also a Grammy-winning songwriter and producer.
He was unavailable for comment, said Evie Ranscombe, a publicist with OneRepublic's PR firm, Edge Publicity.
New York broker Keith Kantrowitz, who is part of Tedder's investment group and handles its transactions, said in an interview Friday at their new building that the group is under contract on another property in Las Vegas.
The group owns property in New York, New Jersey and Massachusetts, he said, adding that Las Vegas' population is growing and vacancies have shrunk.
He also said the group's business model is to buy "low-risk" properties that offer immediate returns.
"This is just a great market," Kantrowitz said. "We like the growth that we're seeing in Vegas."
DIG said it acquired the Via Austi property as part of a three-building portfolio purchase in 2014, when the economy was improving but shakier than it is today, for $39 million total.
A small building in the portfolio was fully occupied, but the other two, including 6750 Via Austi Parkway, were just under 60 percent occupied, Dornin said this week.
In January, Tedder's group bought a four-story, 105,000-square-foot building at Rainbow Boulevard and Post Road in the southwest valley for $32.35 million, as well as a 2-acre parking lot across the street for $650,000.
That steel-frame, Class A building was fully occupied. But when the seller, WGH Partners, acquired it out of foreclosure after the market crashed, it was less than 10 percent occupied, with one tenant.
Contact Eli Segall at esegall@reviewjournal.com or 702-383-0342. Follow @eli_segall on Twitter.