Out-of-state hires sticking around Nevada, for now
January 8, 2017 - 9:42 am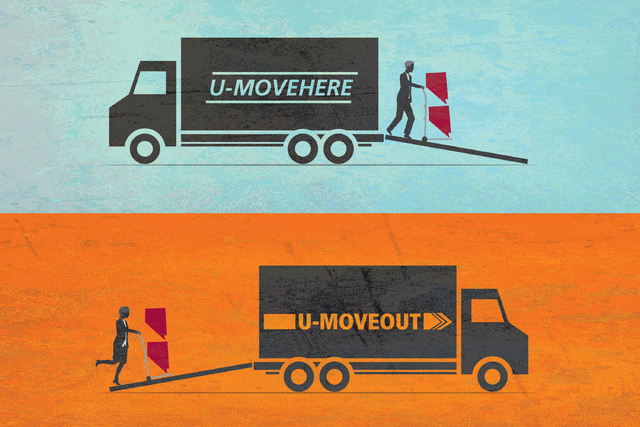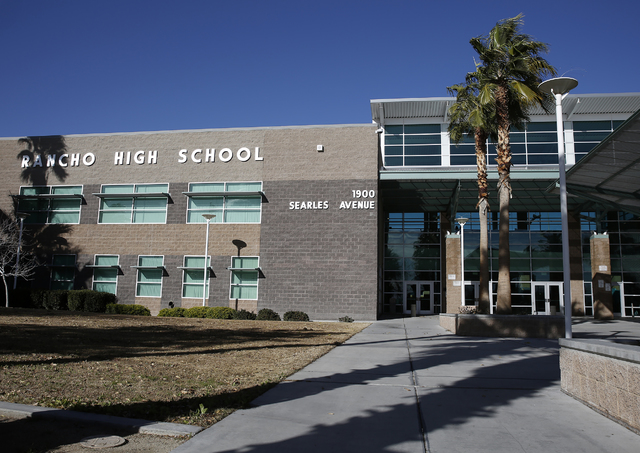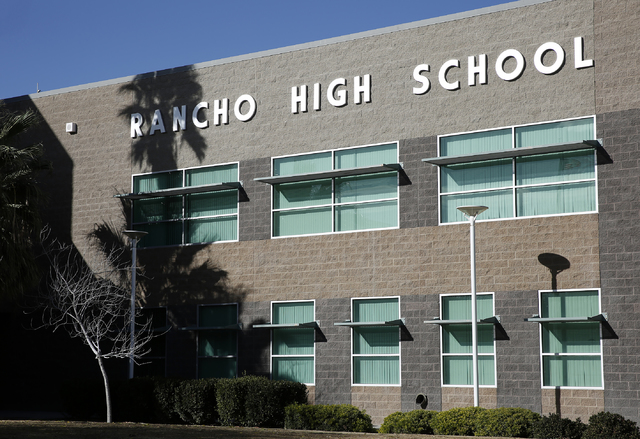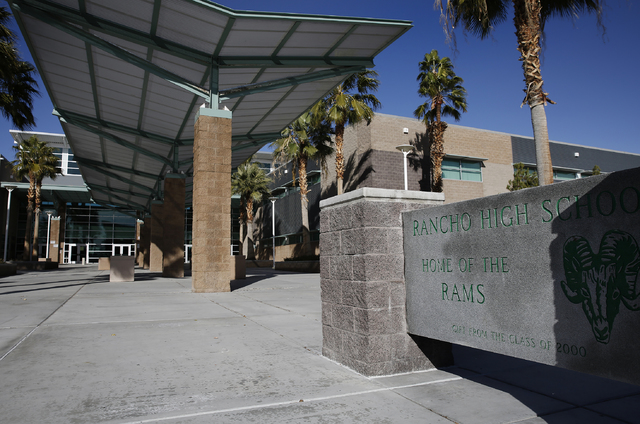 Hiring out-of-state workers is a risky business. Nevada, a state in which companies rely heavily on out-of-state hires, seems to know how to keep the people they bring in — at least for now.
"We've seen that in some of the national migration data that the number of people transferring into Nevada because of a job has increased steadily," said Michael Stoll, a professor of public policy at UCLA. "Of course, in the short run those retention levels are going to be high. But part of job retention for states that attract increasingly higher-skilled workers is whether or not they have the private and public amenities to keep the high-skilled, highly educated workers."
In 2016, about 40 percent of people who moved to Las Vegas surveyed by United Van Lines said they relocated for employment reasons, on par with Arizona, and lower than neighbors Washington, Oregon and Utah. At the same time, Nevada's turnover rate, at 16.8 percent across industries, was lower than the region's 18.4 percent average turnover rate, according to a 2016 Compdata Survey.
But that turnover rate is edging up.
Pamela Carlisle, CEO of Relostress.com, said businesses can do more to help out-of-state hires to acclimate, which protects businesses from sunk costs. Relostress offers consulting services for businesses hiring out of-state employees and counseling for people coping with the emotional toll of moving and starting a new job.
Hiring out-of-state workers often means businesses spend several thousands of dollars on the front end, hoping it works out. The average relocation package ranges between $5,000 and $10,000, while executive-level relocation packages average around $25,000, according to Jason Bruckman, vice president of workforce recruitment in Las Vegas for national staffing company Eastridge Workforce Solutions.
"I would say about 10 percent of the people that move here for a position are given a relocation package," he said.
Relocation packages, like moving stipends, are on top of other incurred costs to businesses including the recruiting and hiring process, plane tickets and accommodations for in-person interviews, time spent away from other projects, extra time given to out-of-state hires between accepting and starting a new job, and the costs of training new hires.
"These costs are often hidden," Carlisle said.
She said new hires who are having trouble acclimating tend to take more time off.
"Most businesses aren't tracking those losses, and there is significant financial loss by any turnover rate," she said.
STRESS OF RELOCATING
Many factors go into turnover rates, including city impressions and personal factors. But one reason might be the stress of relocating itself.
Companies have an incentive to make it as easy as possible for out-of-state people to adapt to their new city, making it more likely new hires will stick around, Carlisle said.
Companies that take the time to check in with those hires and help them build roots in their new city are on the right track, she said.
MGM Resorts International, the largest employer in Clark County, did not provide data to the Review-Journal on how many hires come from out-of-state and how long they stay at the company. But MGM spokeswoman Mary Hynes said the company has employment engagement groups and orientation programs that are designed to support employees.
The Clark County School District, the second-largest employer in Clark County, relies heavily on out-of-state hires.
Andre Yates, the district's human capital management staffing director, said only about 20 percent to 25 percent of its teachers are from in-state.
"We simply don't have enough teacher ed programs in the state of Nevada, and the ones that we have are not large enough," Yates said. "So what we do is we go out and find those folks from across the country."
During the 2015-2016 school year, Yates said the district hired at least 824 out-of-state hires, out of 1,800 new hires in all.
Jennifer Varrato, director of employee onboarding and development at the district, said that retention is high on management's minds and that district tries to make Nevada quickly feel like home for new hires.
"The key is providing that mentoring and support. Not just on the professional side but on the social side as well and exposing them to what life in Las Vegas is like," she said. "We really try to create a sense of community with our new teachers."
LAS VEGAS EXPERIENCE
She said her team helps new hires find friends and experience Las Vegas.
"We provide what we call 'community meter,' and that's an opportunity for people to come and see different parts of the community they might not be aware of — like the Springs Preserve, or the Mob Museum, or the Atomic Testing Museum."
Out-of-state hires also test the emotional intelligence of many hiring managers. Many companies that commonly hire out-of-state workers have to judge how likely a candidate will be able to adjust to a new job and location during the interview process.
"This is something that is looked for every candidate we consider, local or not. A change in jobs can certainly be a stressor," said Rob Dyer, vice president of strategy and development at the Hospital Corporation of America, Far West Division. The corporation owns the Sunrise Health System, Clark County's ninth-largest employer.
"A local commute can cause a similar strain to an individual or family just as a full-fledged relocation can, so we have steps in our process to openly discuss this with the candidate and make an assessment. Our focus is always on finding the best talent for the position that can help us ensure that high-quality, cost-effective care is provided to our patients at every interaction, and sometimes that best person does happen to be outside of the local market."
Data provided to the Review-Journal shows that from 2015 to 2016, 7.5 percent of new hires to one of Sunrise's Las Vegas facilities came from outside Nevada.
The company did not provide the turnover rate but said there is a 0.1 percent difference in the retention rate between relocated and local employees. Stoll said much of Nevada's progress in bringing down the turnover rate since 2013 was because of the response to the recession: diversifying the economy and encouraging job growth across more diverse industries.
"The question is always over the long run — and since we don't have enough data on this given the relatively new pace of hiring that Nevada has been experiencing in these sectors — we don't have enough data to know how long those job retention figures will last."
Contact Nicole Raz at nraz@reviewjournal.com or 702-380-4512. Follow @JournalistNikki on Twitter.