January 10, 2010 - 10:00 pm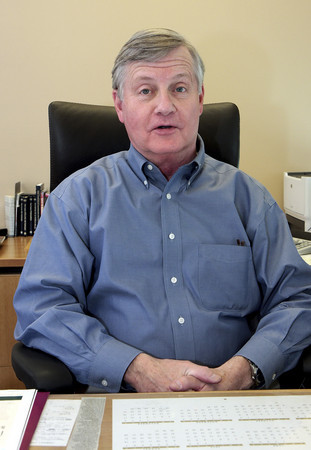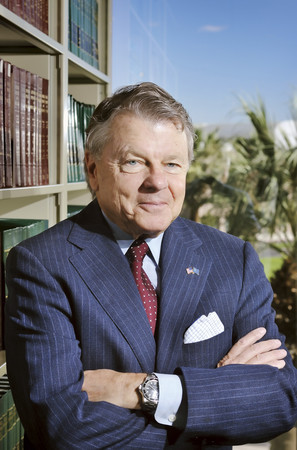 To kick off the new year, the Las Vegas Business Press asked some of the most important members of the business community to give readers their take on the next 12 months — their hopes, wishes and predictions. Somewhere in these words you may find the key to a better business year.
KEVIN ORROCK
TOP DIVISION EXECUTIVE,
THE HOWARD HUGHES CORP.
On the year ahead: "I believe 2010 will be better than 2009, but an economic return to normalcy is still not in the cards for next year. We will not see opportunities from developers with the right capital structure participating selectively in this market."
On Las Vegas development: "As with any good business model, the key to recovery and profitability is to anticipate when the market will return and to be able to service the demand when it does. The real estate market is not one that you can start and stop on a dime. The lag time to bring a project to market can vary from six months to several years, depending upon the development cycle. Plans to participate in that recovery will need to start taking place in 2010."
On recovery: "Projects started by financially capable owners who could weather the economic storm may restart next year. If you look at past recessions, history tells us that 2010 is where the line starts moving upward; job growth, consumer confidence, low interest rates and available financing will all be part of the equation to move the economy forward. The dynamics of Las Vegas have not changed. It is a vibrant city with a great entrepreneurial spirit. The city has been exceeding the speed limit for decades. I believe we can cruise along at the speed limit for a while, and it will be just be fine."
DOUG ROBERTS
SENIOR VICE PRESIDENT,
PANATTONI DEVELOPMENT CO.
On the potential for recovery: "I think it will be 12 to 18 months before we see commercial real estate rents level off. As tenants fill space and no new development takes place, the supply and demand imbalance will equalize. I see 2010 as better than 2009, but only psychologically as things really won't be much better. They will seem that way because we are seeing the end."
On the state of construction: "Only good projects will resume as ill-conceived ones will be the last to recover like for-sale products that were only built during an overheated market when tenants and buyers accepted lesser-quality design and location. Developers with new low-basis land will be well ahead of the game."
On Las Vegas development: "I think big-box industrial development can be successful because it is the least overbuilt. Once California companies can afford to move, they will move in droves due to the even worse business climate in that state."
LARRY CHARLTON
SENIOR VICE PRESIDENT AND
NEVADA REGIONAL EXECUTIVE,
CITY NATIONAL BANK
City National, based in Los Angeles, listed $18.4 billion in assets at the end of the third quarter. It has 64 branches, including eight in Nevada and four in Las Vegas.
On Las Vegas' prospects: "What I expect is a slow climb, with an emphasis on the slow. It's going to be a while to get consumers back spending. That's one of the linchpins to getting turned around. We start with a positive with CityCenter opening, but the key will be sustainability. We will see if that happens."
Much of 2010 will be flat. "It will extend into the latter part of 2010 before we start to see real growth," he said.
In his domino theory, the Strip will come back first, followed by locals casinos, followed by general retail.
On foreign aid: "Foreign markets are coming back faster than we are and the (exchange rate of the) dollar has gone down. We're a cheap date right now."
On bank lending practices: "We want to lend and everybody wants us to lend, but we can't do it stupidly." The bank lends against cash flow, not hard collateral, and cash-flow streams have been weak. Combined with tightened regulatory scrutiny, loans have been less abundant.
JOHN PETKUS
PRESIDENT, HEMISPHERE
WEST INTERNATIONAL
Hemisphere West is a distributor of automated cash handling systems. The company also builds some of the hardware connecting components and writes some of its own software.
On his business: "Things really picked up in the fourth quarter. The overall signs are that people who put things on hold or pushed them back are starting to cut loose. I am pretty optimistic about next year. 2009 turned out to be a lot better than 2008."
In particular, "Canada really kept us going. There were months when we shipped more to Canada than the U.S."
On Las Vegas: "A lot of people I talk to elsewhere presume that Las Vegas is a ghost town. I tell them to try to cross the Strip on a weekend."
On further diversifying the local economy in 2010: "Not quite yet. People are always pitching the low taxes, but that doesn't draw high-tech businesses. You need high-tech people to come here and they look for cultural diversity. They (economic development officials) push the weather and nice pictures of the casinos, but that just proliferates the image of a gambling town."
LEN KRICK
PRINCIPAL BROKER,
SUNBELT BUSINESS BROKERS
Sunbelt, a chain of business brokerages, works to sell small- and midsized privately owned businesses. Krick also owns the Southern Nevada franchise for Sunbelt.
On current conditions: "It has gotten worse out there, not better. Anybody who says we are pulling out of this is reading stuff out of Washington."
"The number of really, really distressed businesses we are seeing has gone down in the last month or so. But that is because so many just pulled the plug."
On the coming year: "I think we will hit bottom in the spring. In summer we will start to climb out. But next spring (2011), it will be as if it never happened for the businesses that survive." But, he cautions, that will not signal a return to the city's long-running boomtown mentality. "A friend told me that flat is the new up in Las Vegas. I believe that's true. Next year, I think we will reach a new downsized equilibrium."
How to take advantage: "We don't come right out and say it, but now is a great time to get breaks from your landlord, who don't want to lose good tenants."
How big are we: "I have a standing bet with several people that the census will show us at 1.75 million people, not 2 million. A lot of people involved in construction have left. It'll be a giant adjustment, but at least we'll know where we really are."
DEBRA NELSON
PRESIDENT,
URBAN CHAMBER OF COMMERCE
With more than 500 members, the Urban Chamber promotes African-American businesses.
On the chamber: "We are optimistic about the future and are striving to create deeper and more meaningful ties with members and sponsors. As we expect the economy to improve, albeit slowly, the chamber will strive to cast a wide net." Membership has grown from 400 to more than 500.
Member's outlook: "I think we tend to be conservative because conditions are still difficult. We're encouraged and optimistic, but cautiously optimistic." Because members are mainly small businesses, they rely on the city's major economic engines to help them.
JOE BROWN
PRESIDENT, JONES VARGAS
Jones Vargas President Joe Brown predicts economic déjá vu for Las Vegas in 2010.
Looking ahead: The longtime Las Vegas lawyer expects a "weak" first two or three quarters of 2010.
"I think (the new year) will be pretty much the same, and Congress seems to be adding to our expenses with the health care bill," he said.
On Las Vegas: Brown expects the recent opening of MGM Mirage's mammoth $8.5 billion CityCenter project to boost the struggling local economy, but not enough to help the majority of recession-ravaged properties. "I think CityCenter will help," he said. "But a good portion of our business is going to be pretty weak. There will be little gaming activity as all our friends on the Strip fight to stay alive."
On the legal community: Brown said the prospects for more legal work and billable hours aren't any better than they were last year at this time. Real estate and transactional work are expected to continue to be dry wells for local law firms. "As a law firm, we are taking a very conservative approach to the next year," he said. "We are pulling in our hours in the coming year, and we are not hiring anyone."
JOHN LAUB
PRESIDENT, CEO-CFO GROUP
The CEO-CFO Group promotes networking among, and education for, senior-level executives through a series of events.
In the short term: "Among our members, what they are seeing is uncertainty. People don't know what the future will look like. Everybody is cautious and defensive right now."
Looking ahead: "Businesses are looking for leadership and not sure where it's going to come from. They are looking for a vision of what Las Vegas needs to change into to be a success going forward."
"I think since 2010 is an election year, we will see more of an impact from government stimulus spending."
From the private sector, he expects to see more solar-energy manufacturing plants established and more foreign companies opening local plants. Visitor counts will rise; average spending will continue to fall.
On diversification: "In the past, people liked the idea of diversifying the economy but never did anything about it. I think people will definitely take it more seriously this time if the right message is put out there."
SHARON POWERS
PRESIDENT, NORTH LAS VEGAS
CHAMBER OF COMMERCE
The worst has passed for the local economy, North Las Vegas Chamber of Commerce President Sharon Powers said. The leader of the valley's third-largest chamber is already seeing hopeful signs and expects some increase in chamber membership for 2010.
On the recovery: "We may not be in full recovery, but the free fall is over," Powers said. "We will be running along the bottom or edging upwards."
Barring a "catastrophic" event that severely disrupts travel to Las Vegas, any drop-offs in visitors to the city should be minimal, she predicted.
About the year ahead: "There is still hesitation and a healthy skepticism about whether the recovery is permanent," she said. "But I think people are starting to open up their wallets."
Compiled by Tim O'Reiley, Valerie Miller, Tony Illia and Anna Huddleston of the Las Vegas Business Press.