Owner sees brighter days ahead for Neonopolis in downtown Las Vegas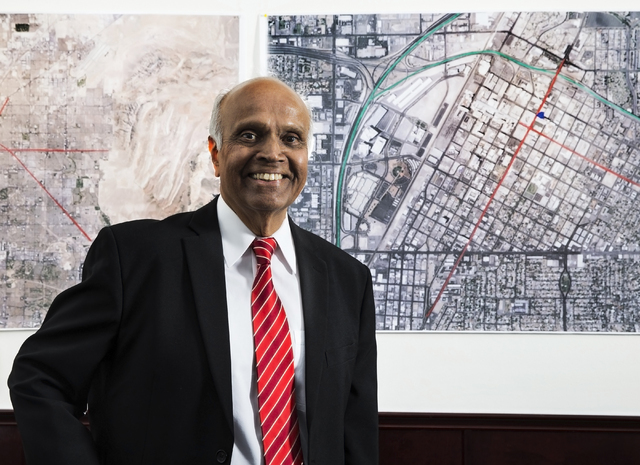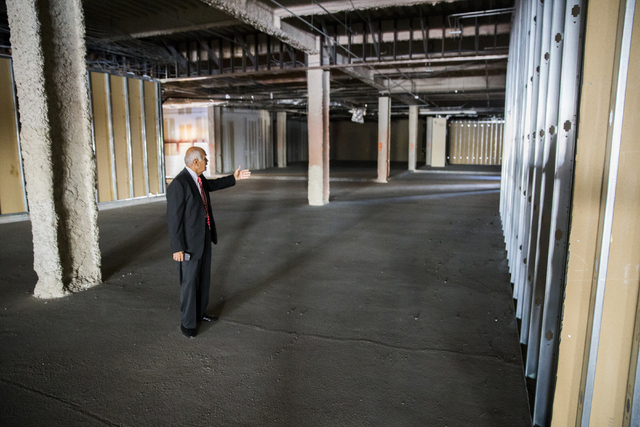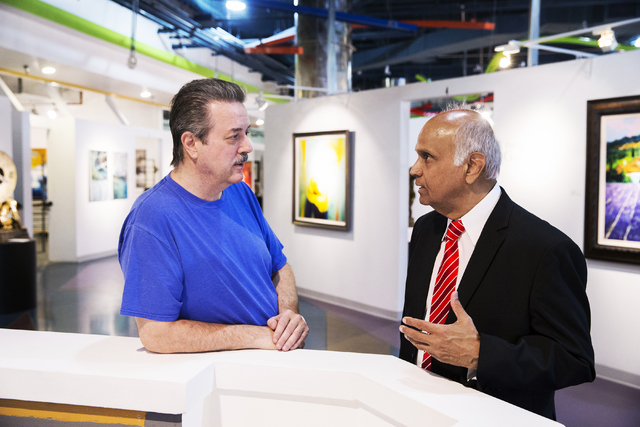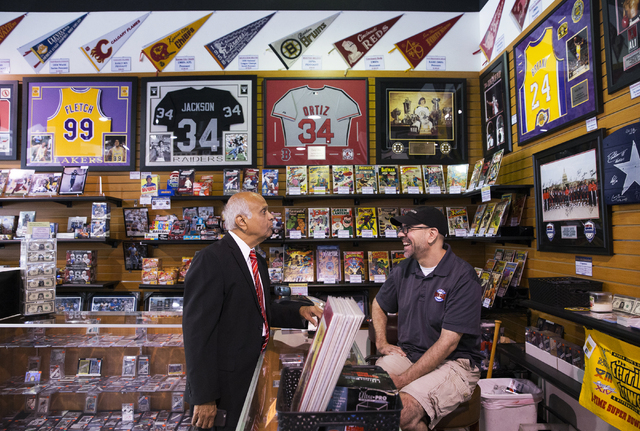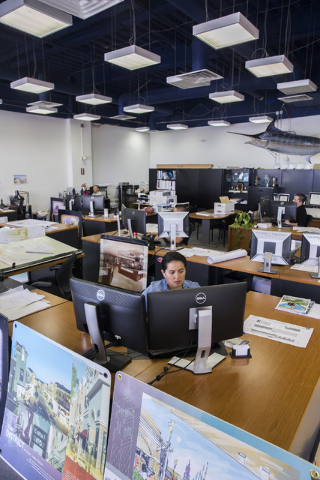 After years of struggling, downtown Las Vegas' Neonopolis retail center is starting to see brighter days.
Neonopolis, a dining and entertainment development in downtown Las Vegas, is slowly filling long-standing vacancies.
Rohit Joshi, the property's owner, said the rebound is coming at the right pace.
"It is good it's slow because it will be done properly," Joshi said.
The building was completed in 2002 for $100 million. Joshi purchased it four years later for a quarter of the cost.
Controversy dogged Neonopolis since plans for it were introduced late in 1997. The property, constructed jointly by the city of Las Vegas and Prudential, kicked two other downtown properties to the curb on eminent domain grounds. Neonopolis had planned to open in 2000, but the ribbon cutting was postponed for two years.
The city still owns the parking garage under Neonopolis, which customers can park at for free as long as their tickets are validated. Tenants then pick up the parking tab at discounted rates.
Since the beginning, Neonopolis has been bleeding tenants. A few years after Joshi bought the building a decade ago, the air conditioning at Neonopolis was cut off because of a disagreement between him and the building's air conditioning provider. Most of the tenants who came into the property left.
NEW OUTLOOK
"Neonopolis has had its challenges historically, but it appears the owners are taking a fresh look at what residents and tourists may be seeking from that location," said Brian Gordon, principal at Las Vegas-based research company Applied Analysis.
Although it's been a tough go so far, Joshi says there's renewed enthusiasm in his mall.
Of the building's 240,000 square feet of leasable retail space, only about a quarter is occupied. By the end of 2016, the building will be half full, Joshi said.
An Italian restaurant called Fat Papa's will move into a 9,000-square-foot space on the Fremont side of the building's second floor by the beginning of next year. The restaurant will serve homemade Italian favorites inspired by the mob-run streets of old Chicago. An old Cadillac is planned to be converted into an elevator that will carry diners to the second-floor balcony.
Fat Papa's owner Frank Ruffalo said the Neonopolis was perfect for his new business.
"I was looking for the absolute best location I thought that would fit the concept and the theme of what I want, and old town Vegas is the ideal situation," Ruffalo said.
An arcade is also planning to open at Neonopolis early next month. Fremont Arcade will occupy a 3,500 square-foot space on the first floor and compete with other downtown arcades such as the one at the Golden Nugget. Joshi said the space will cater to both millennials and older adults.
Neonopolis is already home to several businesses, including Banger Brewing, Toy Shack and the Heart Attack Grill. Denny's is the building's top seller.
Joshi said he plans to focus on food, beverage and entertainment to distinguish Neonopolis from other shopping malls. He said movie theaters and hard goods have their place in the suburbs.
The building once had an 18-screen movie theater, which Joshi converted into nightclubs.
The building was mostly full when the nightclubs were shut down several years ago.
"All of a sudden I was over 50 percent closed down within hours, with no fault of ours, or the business or downtown — it was just the operator that made a mistake, and it happens," Joshi said.
'A BEER-DRINKING CROWD'
Swanky nightclubs are not in the cards for Joshi and his property. He said the Strip has that market covered.
"People there have more disposable income, so they will spend $2,000 for Dom Perignon Champagne," Joshi said. "But here is a beer-drinking crowd."
Joshi wants to serve that crowd with a club geared toward millennials. He said he is negotiating with an e-sports venue, three restaurants, three bars, a nightclub and a "major entertainment venue," which he declined to name.
Joshi said the key to the building's success is sticking to the businesses he knows work and investing in a mix of well-known brands and startups.
A little patience doesn't hurt, either.
"These tenants didn't just walk in, they've been talking to me for the last three, four years," Joshi said
Recent openings such as The Little Neon Wedding Chapel gave Joshi reason to celebrate.
"It was a sign of things coming back," he said.
Contact Blake Apgar at bapgar@reviewjournal.com or 702-383-0342. Follow @BlakeApgarLVon Twitter.