Paul Krugman questions cryptocurrencies at ChainXChange Las Vegas
August 14, 2018 - 6:18 pm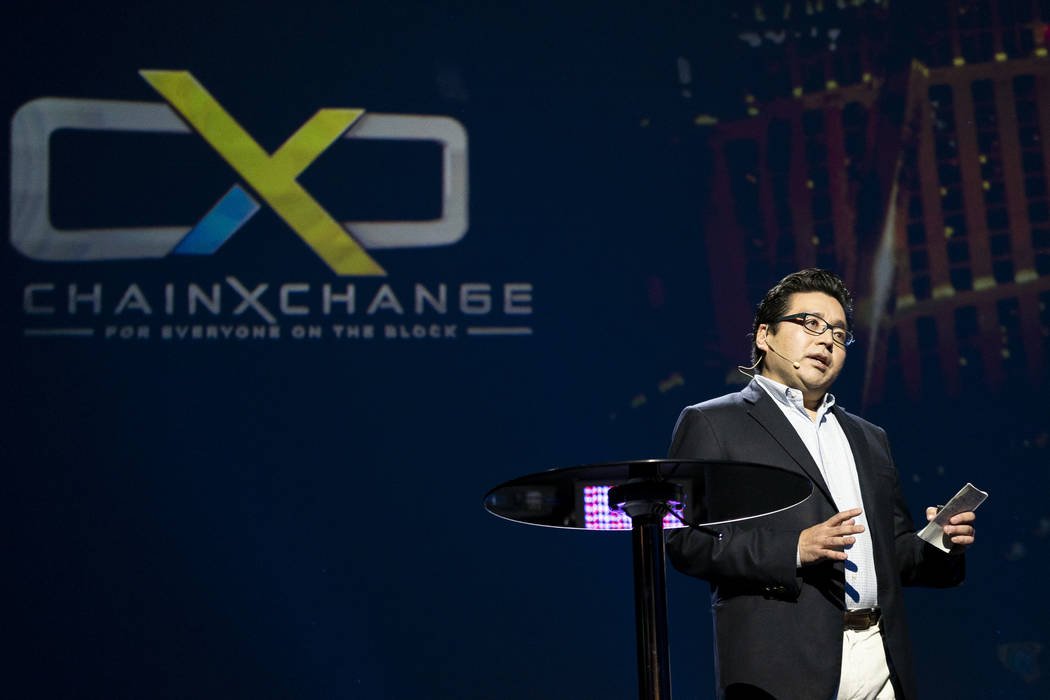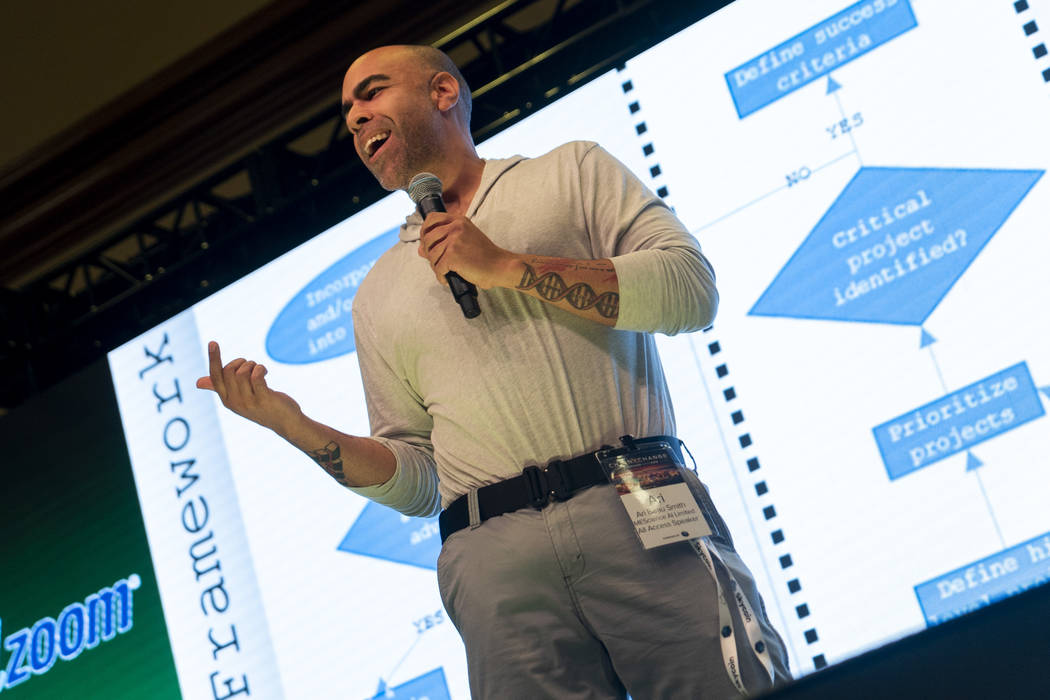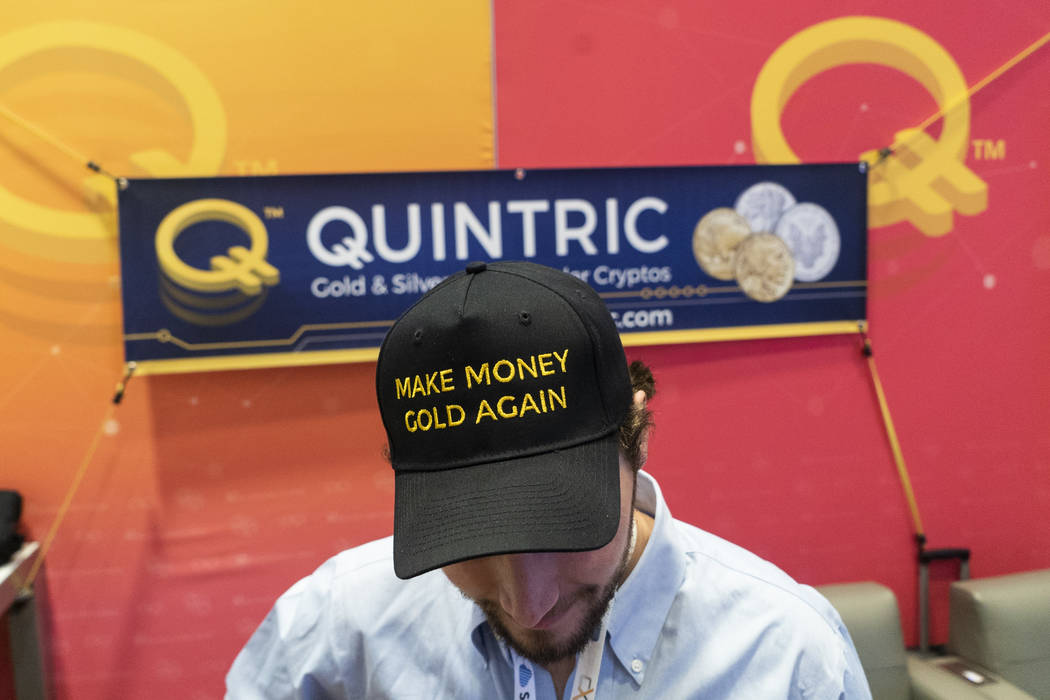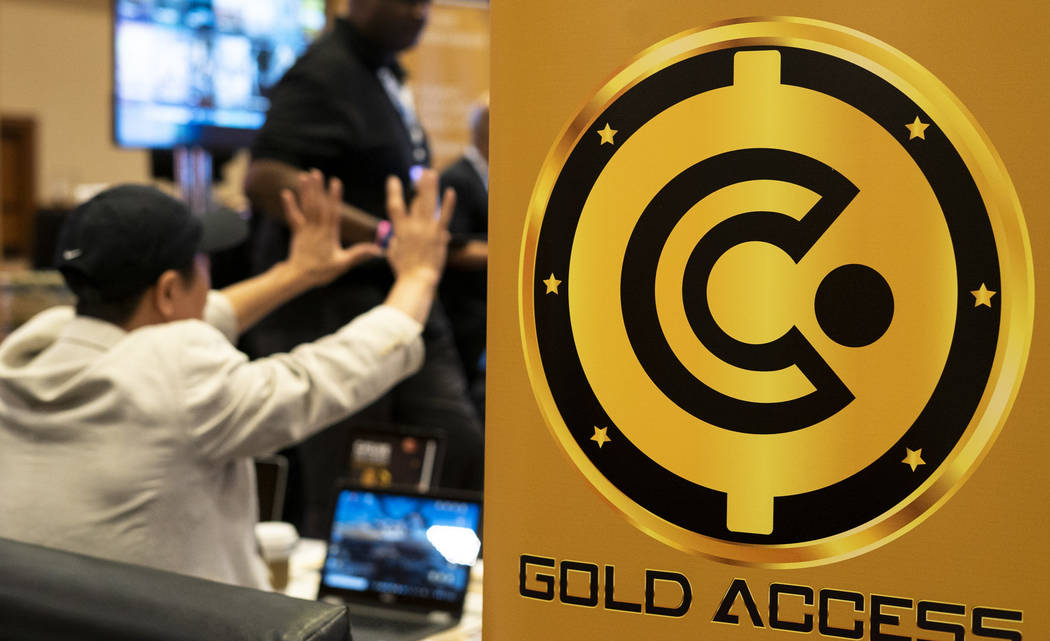 Investors and entrepreneurs defended the future of cryptocurrencies at a Las Vegas conference Tuesday even as their values continue to quickly sink.
Cryptocurrency demand will grow and industry investment will rise as millennials reach their prime earning years and regulators set standards, they said.
But a government official and an economist said they see little future for the digital coins beyond a payment system for criminal activity. The slower transaction times to settle cryptocurrency transactions and the large amounts of electricity needed to produce them runs counter to the long human history of easing payment systems, said Paul Krugman, a Nobel Prize winner for economics.
"What problem is it supposed to solve? We are using this clever algorithm to bring monetary economics back to the 17th century. The monetary system we have works pretty well," Krugman told a few hundred people gathered at the first ChainXChange conference at Mandalay Bay.
Jessica VerSteeg, a cryptocurrency advocate and CEO of Paragon Space, a cannabis co-working space, disagreed, saying digital tokens make international transactions easier.
"I run an international company, and at the end of the month it is a lot easier for me to pay all of my [employees] in bitcoin," she said.
About 1,000 representatives of blockchain and cryptocurrency companies were expected to attend the three-day conference that runs through Wednesday. ChainXChange is one of about six conferences dedicated to cryptocurrencies and blockchain to be held in Las Vegas this year. Blockchain is the technology that supports cryptocurrencies.
Bubble
Cryptocurrencies grabbed global attention last year as their prices jumped thousands of percentage points, creating millionaires overnight and sparking teenagers and senior citizens to jump on the bandwagon. Companies raised $3.7 billion last year in 222 initial coin offerings compared with just $95 million in 43 offerings in 2016, according to Coinschedule, a cryptocurrency portal.
The bubble began to burst earlier this year and have headed south since. After peaking at nearly $20,000 in December, bitcoin, the most popular cryptocurrency, was trading Tuesday at around $6,000.
Plenty of seats were still available as the five-person battle hashed out the pros and cons of cryptocurrencies at ChainXChange.
That compares with the crowed that packed a panel in May at the Money Show in Las Vegas to hear investors talk about digital currencies. Former hedge fund manager Cory Willard highlighted then that the size of the audience was an indication the cryptocurrency market was in a bubble and going to crash.
Tom Lee, head of research at FundStrat Global Advisors and a cryptocurrency advocate, told the audience Tuesday at Mandalay Bay that sharp price declines were nearing an end and urged holders not to sell their digital coins.
"It is a mistake to be bearish when you are already down. The bear market has largely run its course in crypto. The only time when you can make money in a big way is to buy when others are selling.''
Lee said millennials will continue to drive cryptocurrency valuations as they enter the workforce and receive higher wages. Many millennials, scared by the 2008 financial crisis, are turning to cryptocurrencies much as older generations surviving the Great Depression put some of their wealth in gold, according to Lee.
Lee forecasts that as many as 20 percent of millennials, or about 500 million people, will eventually have a cryptocurrency account, a tenfold increase from today.
"Penetration of just the millennial generation is going to drive a lot of demand," he said.
Cory Johnson, the chief market strategist for Ripple, a payment system based on blockchain technology, said all cryptocurrencies will go to zero unless they have practical uses for companies or individuals beyond a store of value.
Venture funds are ready to pour more money into the nascent industry to help develop the technology but are hindered by the lack of clarity on cryptocurrency regulations, he said.
"The rules of the road are not clear. Until that happens, the industry won't develop to the scale it can," Johnson said.
Contact Todd Prince at 702-383-0386 or tprince@reviewjournal.com. Follow @toddprincetv on Twitter.