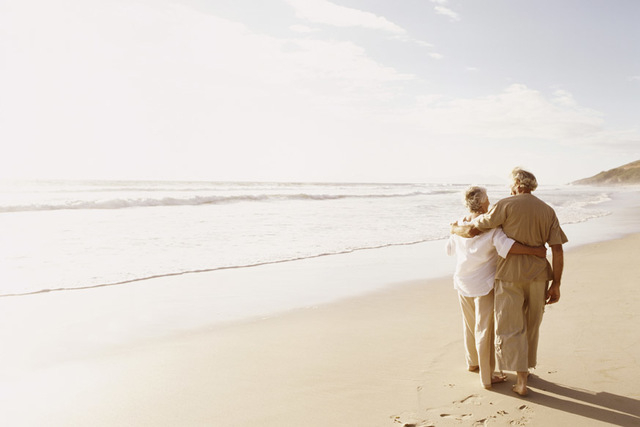 Peace of Mind – the dictionary definition is the absence of mental stress or anxiety. It is what we all strive for but probably very rarely get. We do, however, think that when we retire we will have our chance to achieve true peace of mind – is this realistic in today's world?
Well, not according to a 2013 Merrill Lynch Retirement Study, conducted in Partnership with Age Wave called American Perspectives on New Retirement Realities and the Longevity Bonus. Conducted to determine a national retirement peace of mind, it found, after surveying more than 6,000 respondents age 45 and older, that average Americans have a lot of challenges and a lot of expectations for their retirement years.
Traditionally, many Americans have viewed retirement as a time of leisure. Today, however, more of us expect to work during our retirement years. Seven out of ten of those surveyed in the study said their ideal plan for balancing work and leisure in retirement would be to include some work. A desire for more money and economic security was the most important reason for working in retirement according to a majority of the survey participants, but 48 percent said a desire for stimulation and satisfaction was their top reason for continuing to work during retirement.
When asked about their most important financial goal, 88 percent said they would like to save enough money to have financial peace of mind, versus 12 percent who said they would like to accumulate as much wealth as possible.
Retirement Challenges
The study also gathered information about the greatest concerns facing those nearing retirement. In today's complex economic and social climate, they found many issues that could make retirement planning even more challenging.
Health problems: Americans are expected to live longer than ever before. When asked what concerned them about living a long life, 72 percent of those surveyed said they feared serious health problems, making it the top retirement worry. This compares with 47 percent who worried they would run out of the money they need to live a comfortable retirement. There is good reason for concern. The study found that the top reason for early retirement given by those already retired was due to personal health problems. Fully 57 percent of study participants who had already reported they retired earlier than they had planned.
Caring for family members: More and more Americans today are caring for family and are often referred to the as the "Sandwich Generation", finding their own needs for savings and retirement security squeezed by the needs of others they love.
Among study participants aged 45 or older with children, over half said they expect to support adult children. More than a third expected to support grandchildren.
Improve Your Retirement Peace of Mind
The results of this survey can be used to help you prepare for retirement. Here are a few things to ask yourself:
What is your most important financial goal?
Are you like the 88 percent who said they would like to save enough money to have financial peace of mind? Or, are you more like the 12 percent who said they would like to accumulate as much wealth as possible? The answer may help you determine your retirement savings and investment strategy.
Do you intend to work during retirement?
If you do intend to work, it could affect the Social Security benefits for which you qualify. You will want to research the impact carefully.
What will you do for personal satisfaction?
Whatever your choices, look carefully to see how they may affect your retirement savings goals.
Are you prepared for any personal health care issues that could arise? Do you understand your medical and long-term care options?
Problems with personal health lead more people to retire earlier than planned than any other cause.
Do you have family obligations to consider? Are you supporting family members today?
More and more retirees today find they must continue to provide financial support for their adult children, grandchildren, parents or siblings. Are there other strategies you should consider? Is life insurance something you should consider to help care for survivors or heirs?
The study also found that participants reported overall higher levels of retirement peace of mind when they worked with a financial advisor. Discussing your retirement goals and challenges with a professional may help you finally attain peace of mind.
This information is for educational purposes and should not be considered specific financial, tax or legal advice. Always consult with a qualified advisor regarding your individual circumstances. Investment Advisory Services offered through Global Financial Private Capital, LLC, an SEC Registered Investment Adviser.
Brad Zucker, RFC® is the president of Safe Money Advisors, Inc., a Las Vegas-based independent financial advisory firm. He blogs on personal finance every Monday for the RJ. For more information visit www.SafeMoneyAdvisorsNV.com or connect with him viaFacebookand LinkedIn.