Peridot Sweets owner advocates for tasty treats, enterprising mothers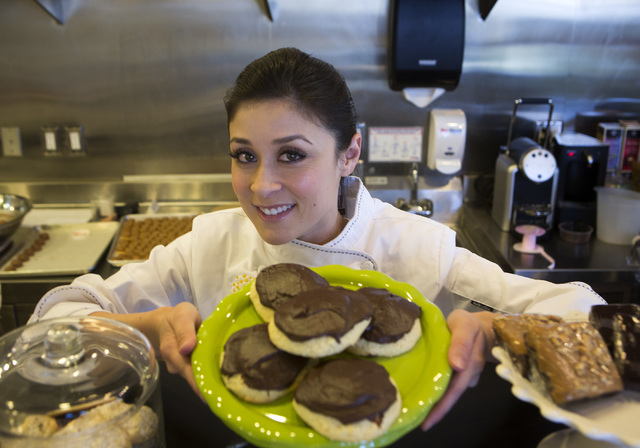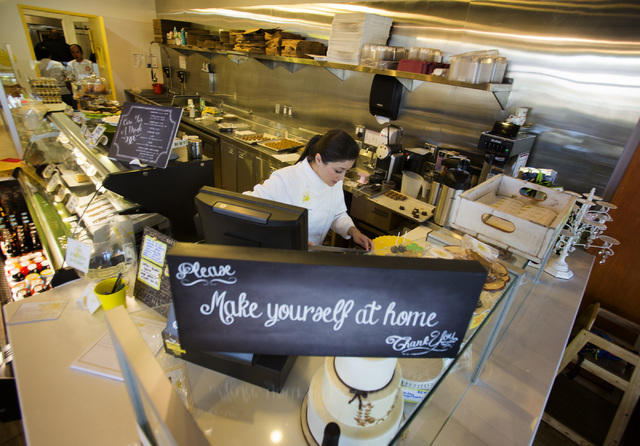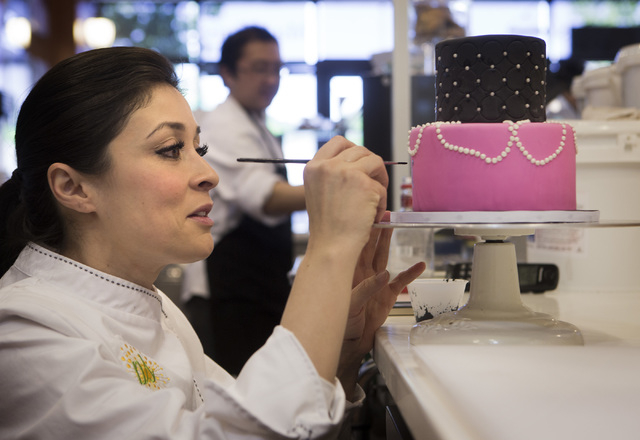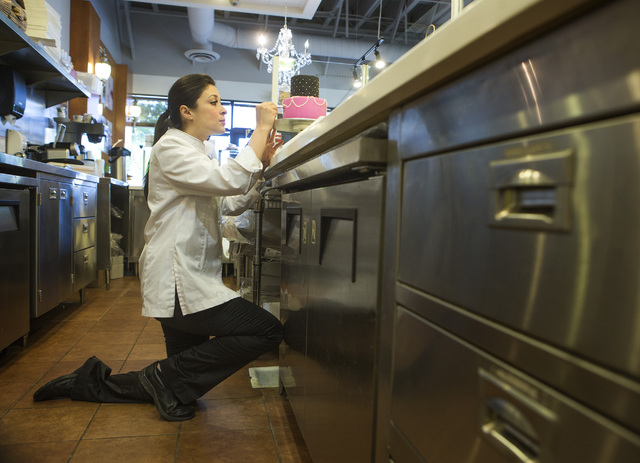 Tiffany Jones brings much more to the Las Vegas community than just sweets, although her contribution in that area is pretty grand.
As a mother who supports other mom-owned businesses, she's become a small-business proselytizer. And through her bakery, Peridot Sweets, she creates some out-of-this-world desserts.
A former baker for multiple Four Seasons Hotels and the former assistant pastry chef of The Mirage, Jones is no stranger to high-end sweets operations. It was through opening her own business in 2011 and a resulting storefront eight months ago, though, that she discovered a whole new world.
"I'm so much more aware of small business and I try so much harder in my personal life to support small business now, way more than I did before," Jones said.
She's become a member of a Facebook group for small-business owners who are also moms, and requests work from other mothers: one designed her website and another helped decorate her business.
"Being a mom is such a big part of my life and personality. A lot of other moms will come buy their cakes from me and support me," Jones said. "There's this little community on Facebook of mom entrepreneurs where we all try to support each other."
Inside the sweets shop, peridot-colored chairs, set off the white wood display cases and a small crystal chandelier hangs above the register.
In her 1,208-square-foot space at 6475 S. Rainbow Blvd., Jones makes complicated cakes such as a Rubik's Cube design or small sweets such as the French macaroons she serves in flavors like Baileys milk chocolate or salty caramel cream. Her cupcakes, which she didn't want to make at first, come in flavors like tiramisu or banana caramel.
There are other hidden gems in the bakery, such as the fair-trade, organic coffee and homemade vanilla extract.
Opening her storefront eight months ago cost close to $100,000, which included repairs needed after the space had sat vacant for two years.
"As much as I thought it was going to cost, it was still twice as much," Jones said.
Before opening, Jones was operating a custom, delivery-only bakery from another commercial kitchen. Her clientele now is a mix of walk-ins and about 35 percent corporate clients, such as hotels and wedding planners.
Cost for her goods can range from $1.25 for a quick treat to $2,500 for a custom, seven-tier wedding cake.
Jones said one of her favorite parts of owning a business is the relationships she makes with her three-person staff. She also has an intern and is possibly looking for another and a part-time cashier.
"I've been a manager, but this was my first time really having to interview people," Jones said. "I was probably way more nervous than they were in the interview."
Contact reporter Laura Carroll at lcarroll@reviewjournal.com or 702-380-4588. Follow @lscvegas on Twitter.