Looking for a vehicle to last nearly forever?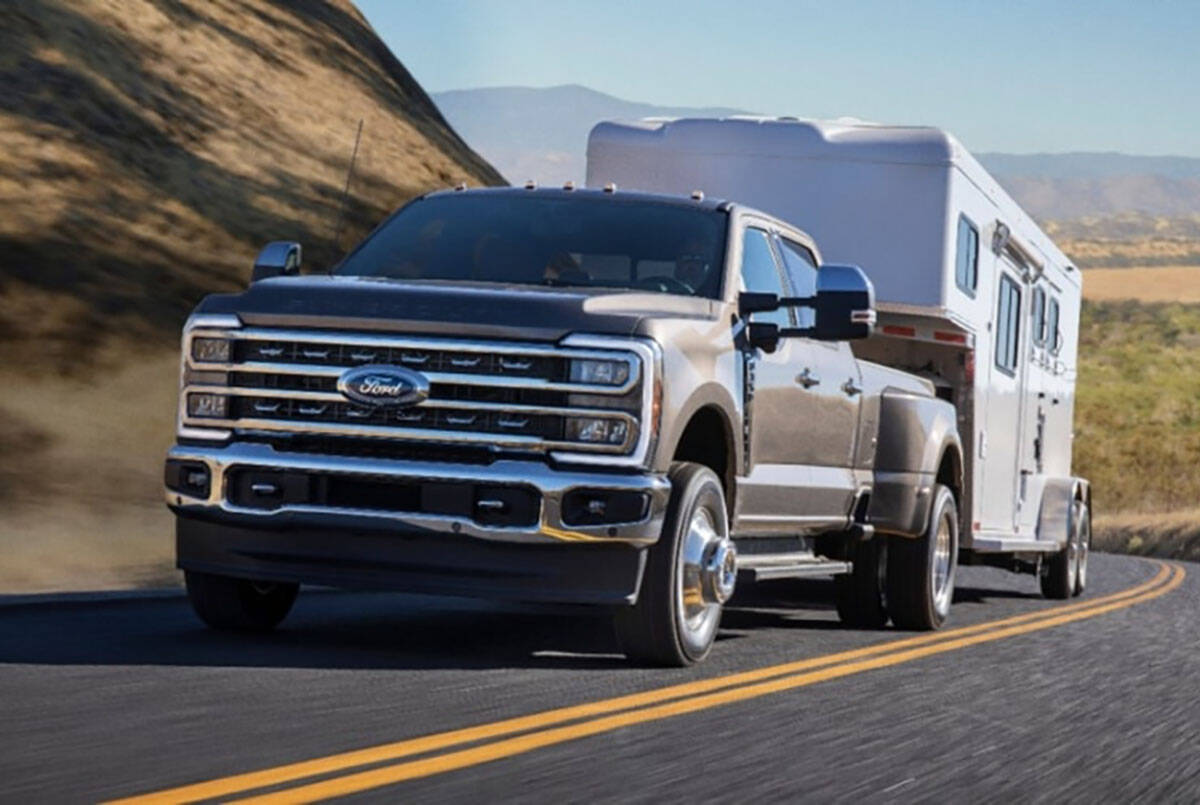 While that's likely impossible, would you settle for a lifetime of 250,000 miles?
A recent study says your best bet to reach that objective is to buy a heavy-duty truck.
In its new longest-lasting cars study, iSeeCars analyzed 260 million cars to identify which models are most likely to last a quarter-million miles or more.
Trucks and SUVs are most likely vehicles to last 250,000 miles or more, but two sedans and one minivan also made the list. The vehicles all have a 20 percent or better chance of lasting that long, with the top-ranked model, Ford's F-350 Super Duty, having a 49.1 percent chance of reaching a quarter-million-plus miles.
"Given the ever-increasing cost of new and used cars, buyers who plan to keep their vehicles indefinitely should give extra consideration to these longest-lasting cars," iSeeCars.com Executive Analyst Karl Brauer said.
Today's vehicles are lasting longer than ever, but it still takes excellent durability and reliability for them to reach the 250,000-mile mark.
Toyota is the most prominent brand, making up 8 of the 23 longest-lasting models.
The average vehicle has only an 11.8 percent chance of lasting 250,000 miles, but the study identified the 23 longest-lasting models most likely to reach a quarter million miles or more.
The Toyota Land Cruiser, Toyota Sequoia and Honda Pilot are the longest-lasting SUVs.
Three passenger cars make the list: the Honda Accord, Toyota Avalon and Toyota Camry.
Rank. Vehicle, Chance to reach 250K
1. Ford F-350 Super Duty, 49.1%
2. Toyota Land Cruiser, 47.9
3. Toyota Tundra, 47.9%
4. Toyota Sequoia, 47.1%
5. Ford F-250 Super Duty, 43.6%
6. Honda Pilot, 42.7%
7. Toyota Tacoma, 41.7%
8. GMC Sierra 2500HD, 41.3%
9. Chevrolet Silverado 2500HD, 41.2%
10. Toyota 4Runner, 41.0%
11. Toyota Avalon 33.1%
12. Chevrolet Silverado 1500 31.0%
13. Acura MDX 29.2%
14. Honda Element 27.8%
15. Honda CR-V 27.5%
16. Honda Accord 27.1%
17. Chevrolet Avalanche 26.7%
18. Ram 2500 26.3%
19. Ram 3500 24.3%
20. Toyota Sienna 23.3%
21. Subaru Outback 22.3%
22. GMC Yukon XL 21.3%
23 .Toyota Camry 20.4%
Contact Marvin Clemons at mclemons@reviewjournal.com. Follow @Marv_in_Vegas on Twitter.