Nevada egg prices 4th highest in US, study finds
Updated January 20, 2023 - 10:28 am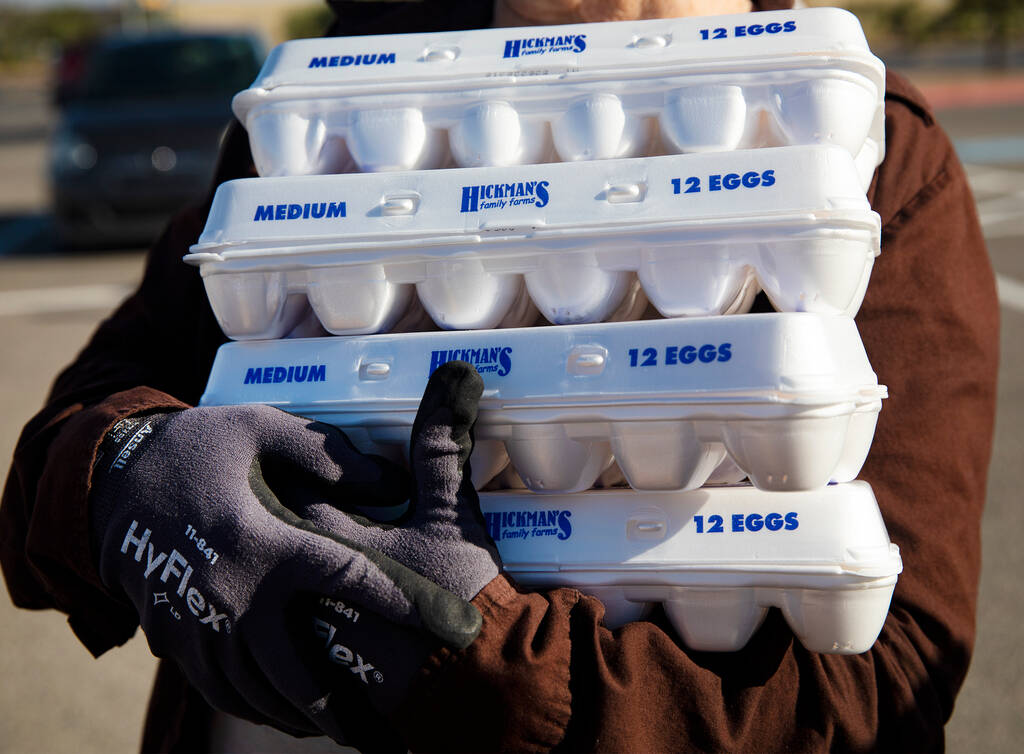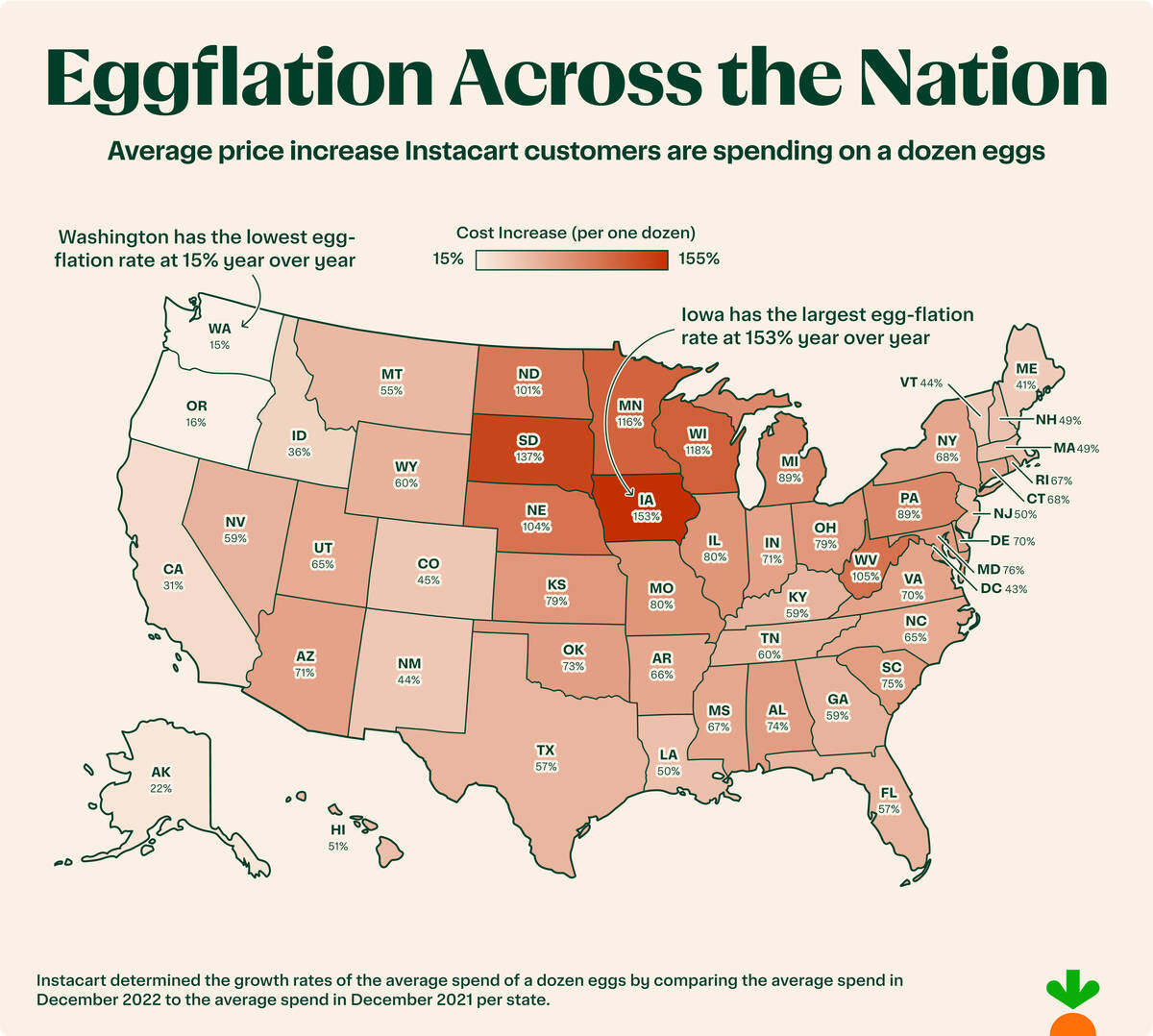 It's no secret that consumers and restaurants have been paying more for eggs recently. Now a study finds Nevadans are paying more than most.
The delivery service Instacart found that the average shopper in Nevada paid $6.07 for a dozen eggs in December — the fourth-highest price in the country.
Related: Not just eggs: 7 other grocery items that rose in price the most in December
Hawaii had the most expensive eggs in the U.S. ($9.73), according to Instacart, followed by Florida ($6.36) and Alabama ($6.12). California rounded out the top five ($6.05).
By comparison, the cheapest eggs were found in Missouri, where the average shopper paid $4.24 for a dozen. Nebraska ($4.25) ranked second, followed by Indiana ($4.33), Ohio ($4.39) and Kansas ($4.41).
Experts have said a bird flu outbreak among egg-laying chickens has affected the prices of eggs across the country, along with higher energy and feed costs.
According to Instacart, the average December egg price across the country rose 54% from a year earlier. Iowa had the highest increase (153%), while Washington had the lowest (15%).
Contact Paul Pearson at ppearson@reviewjournal.com. Follow @EditorPaulP on Twitter.