Pizza 9 coming to Las Vegas Valley with 10 locations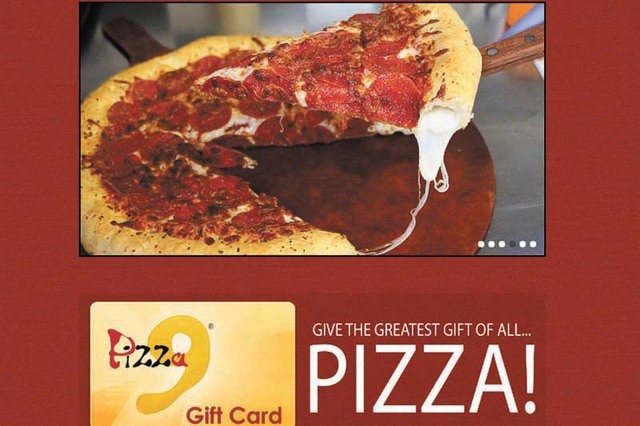 A new pizza franchise is about to try to make a big splash in Las Vegas.
Pizza 9, a small New Mexico-based pizza chain, is planning to open 10 locations in the Las Vegas Valley over the next five years.
The company specializes in Chicago-style deep-dish pizza but has an extensive menu that includes wings, pasta, hot sandwiches and desserts.
Shannon Swedberg said a friend suggested that she consider going into business for herself by opening a pizza franchise.
While she was on vacation in New Mexico, another friend took her to Pizza 9. "I took one bite of the pizza, and my first thought was, 'I have to own this,'" she said.
Swedberg said that a relatively affordable franchise fee made the business attractive, and she signed a contract to become the regional developer for Las Vegas and open 10 stores. She is only obligated to open one herself and has the option to franchise the other nine out.
She lives in California but said she will be moving to Las Vegas with her business. "Las Vegas seemed a little more business-friendly," she said
The first location is expected to open Aug. 10. The 3,000-square-foot spot will be at 3620 E. Flamingo Road.
Swedberg said each store will create 30-50 jobs.
Pizza 9 operates 20 stores, Pizza 9 CEO Hass Aslami said. By the end of summer, it will have 23 locations in Nevada, New Mexico, Oklahoma and Texas.
Aslami said that the company's business is fairly evenly split among delivery, dine-in and carry out and that he is expecting the entry into the Las Vegas market will be successful.
"It's definitely going to be a lot more lucrative than the New Mexico market," he said. Karina Rodriguez, Pizza 9 spokeswoman, said menu prices will be slightly higher in Las Vegas than other markets.
Bob Cushman, treasurer of the local chapter of the Service Corps of Retired Executives, which offers advice to small businesses, said the move is a positive one for the local economy.
"I think competition is the best way to make anything move forward," he said.
Swedberg said the outlook of her new business is bright, even on the national level.
"Pizza 9 is pretty much a household name in New Mexico," she said. "And in the next 10 years, I believe it will be that way nationwide."
Contact Blake Apgar at bapgar@reviewjournal.com or 702-383-0342. Find @BlakeApgarLV on Twitter.