Pop-up kiosk with 'Shark Tank' items opens at Fashion Show mall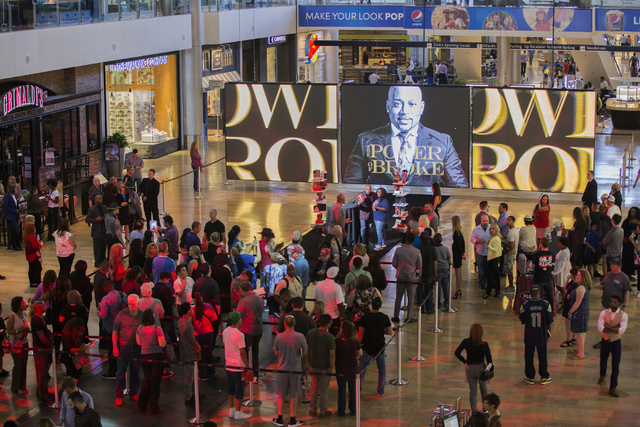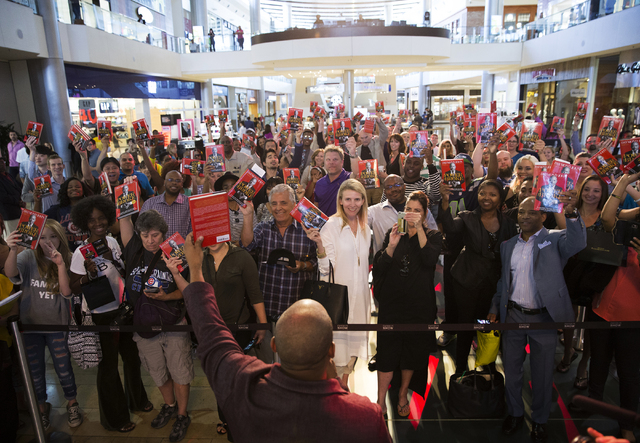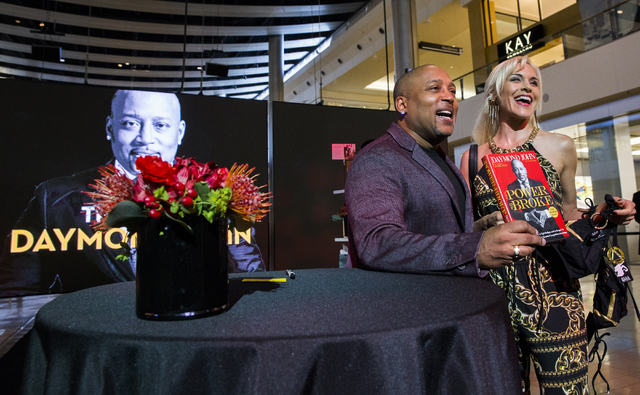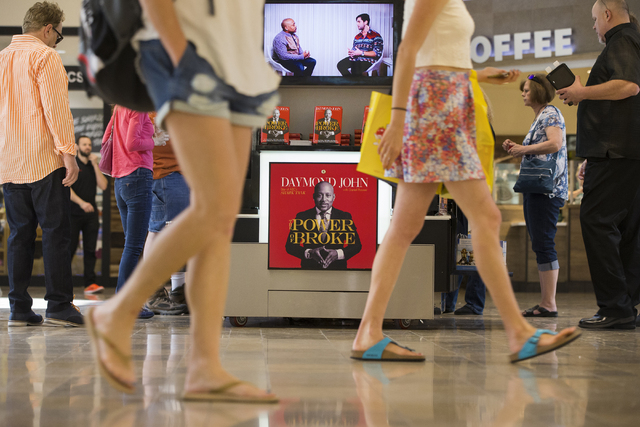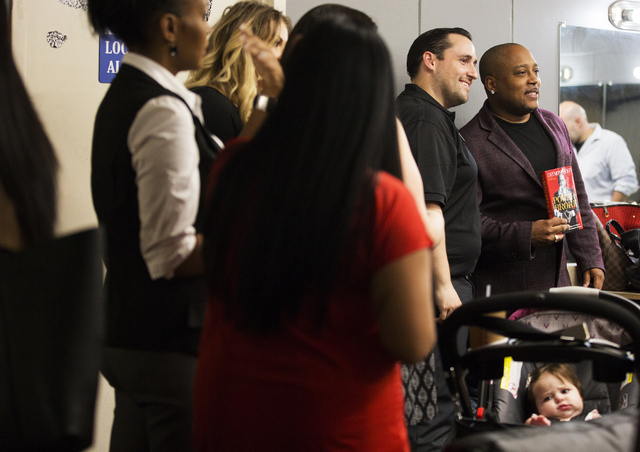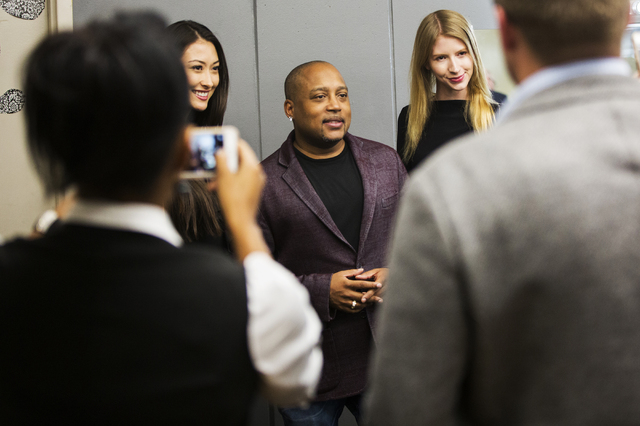 If you're a fan of "Shark Tank" and been wondering where to pick up items from contestants — perhaps Power Decals or Sun Staches — you can now find them in Las Vegas.
Daymond John, co-star of ABC's "Shark Tank," dropped by Fashion Show mall Wednesday to sign copies of his book, "The Power of Broke," and check out his first-ever pop-up kiosk, The Shark Daymond John Store, where his merchandise and various items from the show are for sale.
John teamed up with Las Vegas-based American Kiosk Management, owner and operator of carts, kiosks and automated retail, for the venture.
"I always preach about starting things small and proof of concept so I wanted to actually do that myself," John said. "Instead of opening 50 or 100 stores, I wanted to see what we can do with one kiosk and also, I wanted it in a place where a lot of people were travelling to from around the world so I can see the response."
John, who created clothing line FUBU in 1992, has been a co-star on "Shark Tank" since its inception in 2009. He and four other investors including Dallas Mavericks owner Mark Cuban listen to hopeful entrepreneurs pitch their company or product, then decide whether to invest their own money.
The Shark Daymond John Store, located near Forever 21 and Starbucks at Fashion Show mall, features a variety of items from "Shark Tank" contestants in which he's invested. In addition to Power Decals and Sun Staches, there's Mo's Bows, Three Jerks Jerky and Spatty along with his own merchandise such as Moguls Mobile, mobile accessory products, his book and "Shark Tank" T-shirts.
"It gives the opportunity to the people I invest in on 'Shark Tank' to immediately get out into people's hands as opposed to only getting it online," he said.
Krystal Hinds, store manager at The Shark Daymond John Store, has overseen the kiosk since it opened April 9.
"People love 'Shark Tank' and they're very familiar with the products," she said about customer response.
The kiosk is scheduled to stay open at Fashion Show until the end of June, however, John does anticipate opening more across the country.
"We're going to see what works and what doesn't," he said. "It would be great if you see it on Friday night's 'Shark Tank' and you automatically see it there the next day (at the kiosk.)"
Janet LaFevre, senior marketing manager for the Grand Canal Shoppes and Fashion Show mall, said the retail destination has a long history of debuting first-to-market concepts.
"We've always had an entrepreneurial spirit here at Fashion Show and what better place to have it," she said. "Everyone loves 'Shark Tank' and we've gotten great feedback from our customers. We're super proud to be able to deliver this."
ABC this month announced that "Shark Tank" will return for its eighth season.
"It's a show that people can identify with other people and say, 'I'm sitting here with a bunch of people who are telling me I can't do it, but I'm watching people who are doing it and they're just like me,'" John said. "There's also a lot of education about business and the way things operate and when you're in business you can't think that you know everything because it's a constant learning experience."
What can we expect for Season 8 of "Shark Tank"?
"The same, more fights," he said. "The contestants know us and we don't know them so they know how to put us against each other."
John added, "They know what's interesting to us and they come with a game plan. We don't have a game plan, we're just looking for something that fits us and that we can add value to."
While John said he doesn't have one main piece of advice for hopeful entrepreneurs, he does have a few words of wisdom.
"Do something you're obsessed with because if you're doing something you love that you find passion in, it's not necessarily going to feel like a burden," he said. "Also, surround yourself with mentors and like-minded people and take affordable steps. Open a kiosk or try to sell online to see if you have something first before you take that big leap of faith."
Contact reporter Ann Friedman at afriedman@reviewjournal.com or 702-380-4588. Follow her on Twitter: @AnnFriedmanRJ