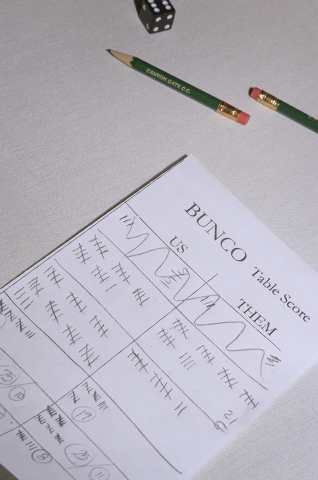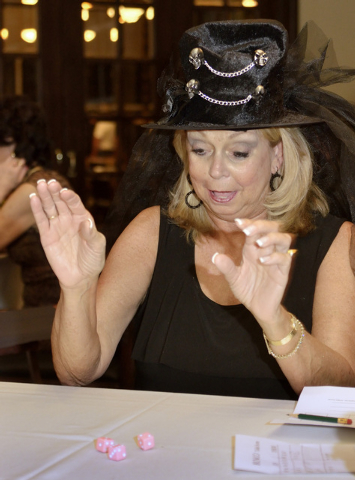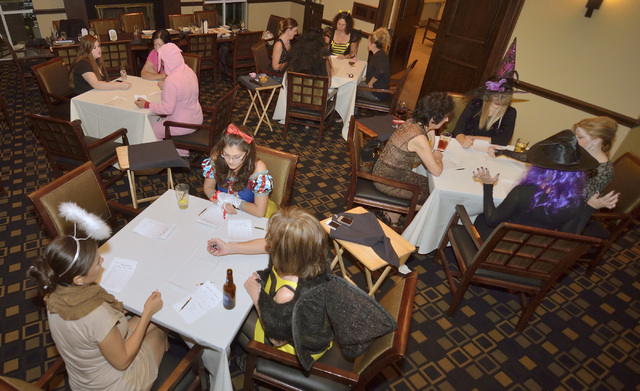 Sometimes, the ladies will spend a Thursday playing Bunco. Or maybe, couples will dance on Disco Night or attend a murder mystery dinner. Then, there's the Hawaiian luau during Labor Day weekend and yoga sessions every Wednesday.
It's not a Las Vegas social center or condo community room.
It's a private golf club.
Welcome to the new economic normal of private country clubs, where staffs stage nongolf activities not to woo new members but to retain current ones.
Such is the case at Canyon Gate Country Club, where membership employees spend about $10,000 a year on a variety of nongolf activities focused on entertaining members, especially women and their children.
"For a lot of country clubs, it was the men who went. But once the economy struggled, you have to entice the women and kids," said Melissa Lindsey, who handles member relations for Canyon Gate Country Club.
"In the past, you had older people in country clubs. Now you have younger executives and they're playing golf, but they have families, too," she said.
The country club has 528 members, including about 100 from the local Canyon Gate residential community.
"Sometimes you lose money or break even just to keep members here," Lindsey said.
Private golf clubs faced tough times after the 2007-08 economic collapse.
And more recently, a national organization that tracks golf industry trends and data found that, across the country, the number of rounds played dropped slightly in July compared with July 2012.
According to PGA Performance Trak, the golf numbers in Nevada were much worse than the national trends as the Silver State saw a 6.9 percent decrease in the number of rounds played in July compared with July 2012, according to PGA Performance Trak.
That was the sixth-highest decrease in the U.S. for that time period.
Dennis Silvers, a golf radio broadcaster in Las Vegas, said private country clubs need to offer activities to stay financially relevant.
"All the private clubs are not doing real well, number one," Silvers said. "The vast majority are trying to stop the bleeding and the mass exodus from a couple of years ago. They're trying to do things for their members and show this as a cool place for your kids."
Silvers confirmed that offering nongolf activities is a strategy just to keep members.
"They're doing it not to attract new members but to satisfy the wants and desires of the current members," Silvers said. "They're trying to make the club experience that much better."
The Canyon Gate membership costs include $2,500 for an initiation fee and monthly dues of $650 under a nontransferable golf deal, $525 for young executive (35-39) and $405 for junior executive (younger than 35).
Canyon Gate counts Don Logan, president and chief operating officer of the Las Vegas 51s Triple A baseball teams, as one of its members, and he said he and his family occasionally attends nongolf activities.
Logan understands the approach of offering activities in the wake of the economic troubles.
"When the economy collapsed, the demand for private country club golf went away," Logan said.
He has been impressed by the array of things to do at the country club.
"They're the most active in town," Logan said.
Alan Snel can be contacted at asnel@reviewjournal.com or 702-387-5273. Follow @BicycleManSnel on Twitter.