Prostitutes could become co-owners of Pahrump brothel
September 13, 2017 - 5:35 pm
Updated September 13, 2017 - 8:01 pm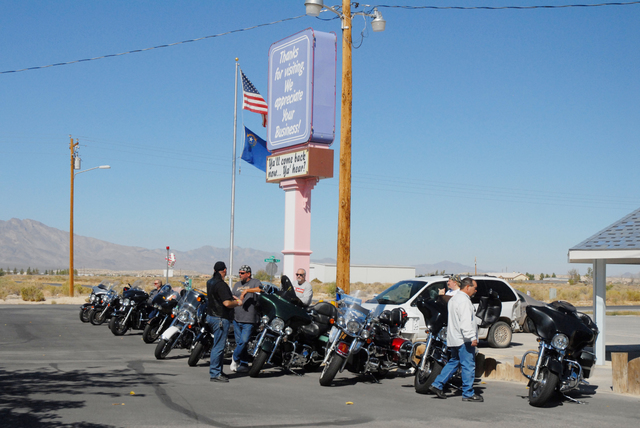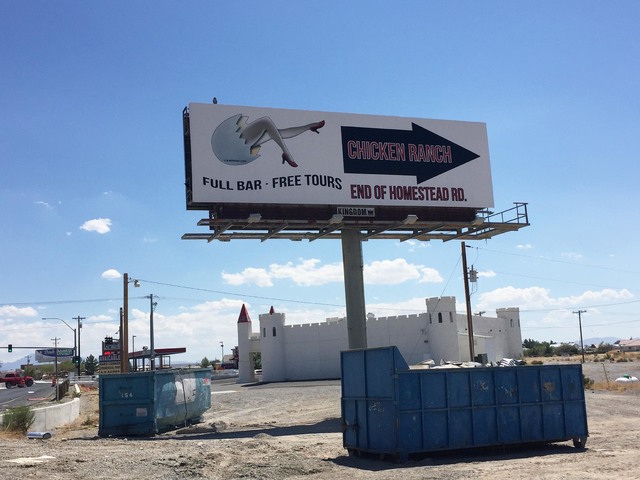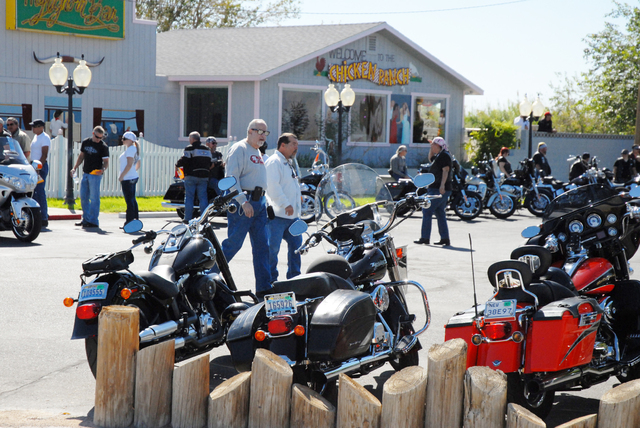 A group of prostitutes soon could be co-owners of a legal brothel in Nye County if industry mogul Dennis Hof has his way.
Hof, 70, is in talks to buy the 17-bed Chicken Ranch brothel in Pahrump. To help raise capital, he's offering his independent contractors a stake in the company.
"The goal is to have the first employee-owned brothel in the world," Hof said. "If an employee owns part of a business it behooves them to work harder and think like an owner."
Hof said he's aiming to raise $2.25 million to buy out Chicken Ranch owner Kenneth Green's 50 percent stake in the company.
Three prostitutes — Alice Little, Harley Lane and Tiara Tae — from Hof's flagship bordello, the Moonlite Bunny Ranch, have already agreed to invest $500,000 in the Chicken Ranch.
The opportunity is also open to the 540 or so prostitutes contracted to work at Hof's seven brothels throughout Nevada, Hof said.
"If this model works, we will do the same thing with all seven of our other brothels, too," he said. "If the girls don't buy it all up, we would leave it open to our better customers."
Little, who Hof identifies as his top-earning contractor, said the opportunity is a step toward changing an industry dominated by male brothel owners, according to a statement.
"It's high time that the women who make up this industry not only have a say in how things are done, but also have a seat at the table where we can assert real leadership and send a message to sex workers everywhere that women can shatter the Nevada sex industry's glass ceiling," Little said in the statement.
Lane said in the statement that she looked forward to having a say in setting the rules at the Chicken Ranch. As a co-owner she plans to allow the prostitutes to wear cutoff denim shorts while working.
"It might seem like a small thing, but when I walk out for a lineup in my recycled Levi's cutoffs and high heels, I'll know that this is my house with my rules," Lane said.
Contact Michael Scott Davidson at sdavidson@reviewjournal.com or 702-477-3861. Follow @davidsonlvrj on Twitter.