Real estate brokerage firm gets OK to sell 5 Hsieh properties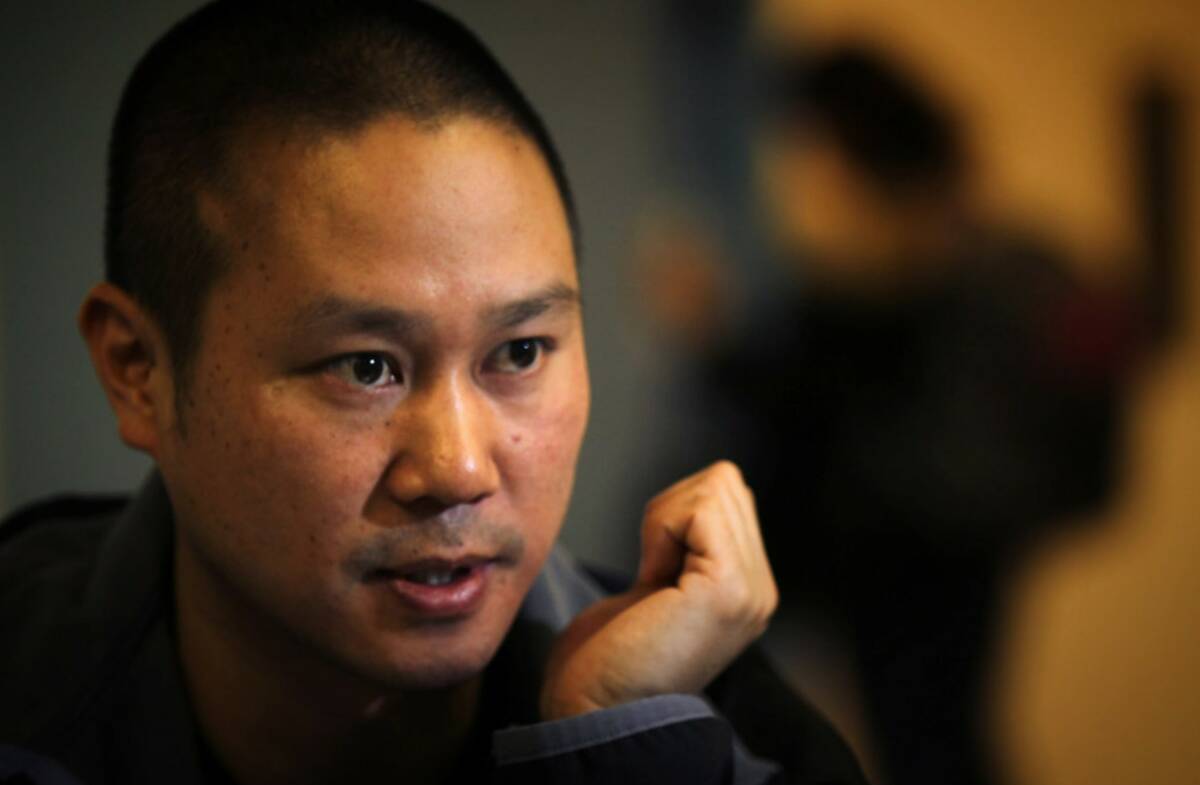 Logic Commercial Real Estate has been selected to find buyers for several downtown Las Vegas properties owned by the late Tony Hsieh's estate.
The real estate brokerage firm said Friday it is trying to sell boutique hotel The Downtowner; the John E. Carson office and retail building with adjacent parking lot; a six-unit retail property at the intersection of Las Vegas Boulevard and Fremont Street; the building occupied by Nacho Daddy on North Fourth Street; and the Gold Spike and adjacent Oasis hotel.
It did not announce any asking prices.
"We understand the importance of these properties and the significance of Tony Hsieh's vision for revitalizing downtown Las Vegas," Logic President Jeff Jacobs said in a news release.
Hsieh was the former CEO of online shoe seller Zappos and the face of downtown Las Vegas' revival, becoming one of the biggest property owners in the area. He died in November 2020 at the age of 46 from injuries suffered during a Connecticut house fire.
Hsieh did not leave a will and amassed his portfolio through a side venture — originally called Downtown Project — that he launched in 2012 to pump $350 million into the Fremont Street area.
Hsieh's family filed more than 100 notices in District Court in a two-day span in 2021, disclosing plans to sell dozens of his properties in Las Vegas.
Hseih wasn't known for selling his properties, and as outlined in his probate case, his various real estate holdings included everything from office buildings and apartment complexes to dirt lots and shuttered motels. He also owned such high-profile sights as Downtown Container Park and Zappos' headquarters.
Contact Patrick Blennerhassett at pblennerhassett@reviewjournal.com or 702-348-3967.