Real estate investor Shustek proposing to delist company
January 13, 2017 - 5:40 pm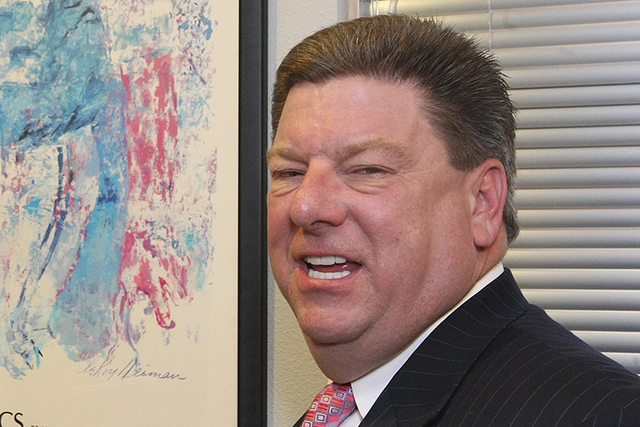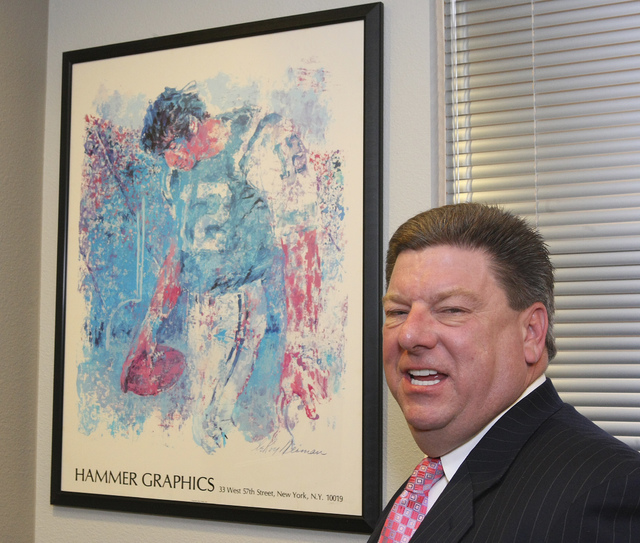 Las Vegas real estate investor Michael Shustek is proposing to delist his company Vestin Realty Mortgage II from the Nasdaq exchange in what the company says is an attempt to save on expenses and management time.
"The board has decided that the costs of being a SEC reporting company outweigh the benefits and, thus, it is no longer in the best interests of the company or of our shareholders," Vestin Realty Mortgage II said in a December Securities and Exchange Commission statement. Delisting "would free management and staff time to focus on long-term business objectives."
Vestin Realty Mortgage II, which invests in real estate loans and properties, would save $160,000 a year in listing expenses, according to the company's SEC filing. That compares with company expenses of $1.03 million on seminars, $490,000 on travel and $1.8 million on wages over the first nine months of 2016, according to a November SEC filing.
"We don't make comments to the press," Vestin Realty Mortgage II CFO Ed Bentzen said through a spokeswoman when contacted by the Review-Journal to discuss the delisting.
Shares of Vestin Realty Mortgage II, which trades under the ticker VRTB, have lost more than 90 percent of their value since being listed on Nasdaq in 2006. VRTB's current market capitalization is $5.6 million. Shustek is VRTB CEO and chairman.
VRTB will first ask shareholders at its annual meeting scheduled for March 9 to vote in favor of a reverse stock split that would convert 1,000 existing VRTB shares into one new share.
If approved, investors owning less than 1,000 shares of VRTB would receive a cash consideration of $2.70 per share rather than a fractional share. Their shares would then be canceled, reducing the number of VRTB stockholders to 291 from 1,744, according to the SEC filing.
According to Nasdaq rules, a public company can delist from the exchange if the number of shareholders falls below 300. VRTB shares could continue to trade on the over-the-counter market if the Nasdaq delisting is approved.
The buyout price is 14 percent above the last trading price of $2.35 per share. However, the book value of VRTB shares — or the amount of money each investor would get if the fund sold off all its assets and paid down its debts — was $2.88 as of Sept. 30.
Despite the rebound in U.S. real estate prices in recent years, VRTB reported losses of $18 million in 2015 and $3.85 million over the first nine months of 2016, according to the SEC filings. The company hasn't paid a dividend since 2008.
VRTB is managed by Vestin Mortgage Inc., which is majority owned by Shustek. Vestin Mortgage received $1.1 million in management fees from VRTB for 2014 and 2015, according to the SEC filings.
Upon delisting, VRTB would no longer be required to file periodic reports with the SEC, potentially reducing shareholders' ability to track financial developments at the company.
Despite the continued losses, Shustek, it seems, sees value in VRTB. He has increased his stake in the company from 19.7 percent to 21.5 percent, according to a comparison of SEC documents posted in November and December. His stake would rise to 25.5 percent after the reverse split and cancellation of stock.
Vestin Realty Mortgage II was listed on the Nasdaq on May 1, 2006, after Shustek was unable to meet massive redemption demands from investors in his closed real estate fund Vestin Fund II.
Shustek raised nearly $400 million from investors for that closed fund between June 2001 and June 2004, according to a 2016 marketing document. The fund intended to invest in short-term mortgage loans of one to two years.
Shustek allowed redemptions of no more than 10 percent a year from the closed fund. However, as the redemptions poured in, a decade-long wait ensued for his investors.
"The redemption demands have exceeded [the limit], resulting in fully subscribed redemption requests through 2016," according to a VRTB SEC document in 2005.
Converting the closed fund into a publicly traded company enabled disgruntled investors to sell their shares on the market immediately, though at a loss.
Contact Todd Prince at tprince@reviewjournal.com. Follow @toddprincetv on Twitter.