RedFlint closes a year after opening in downtown Las Vegas
Updated March 9, 2018 - 12:30 pm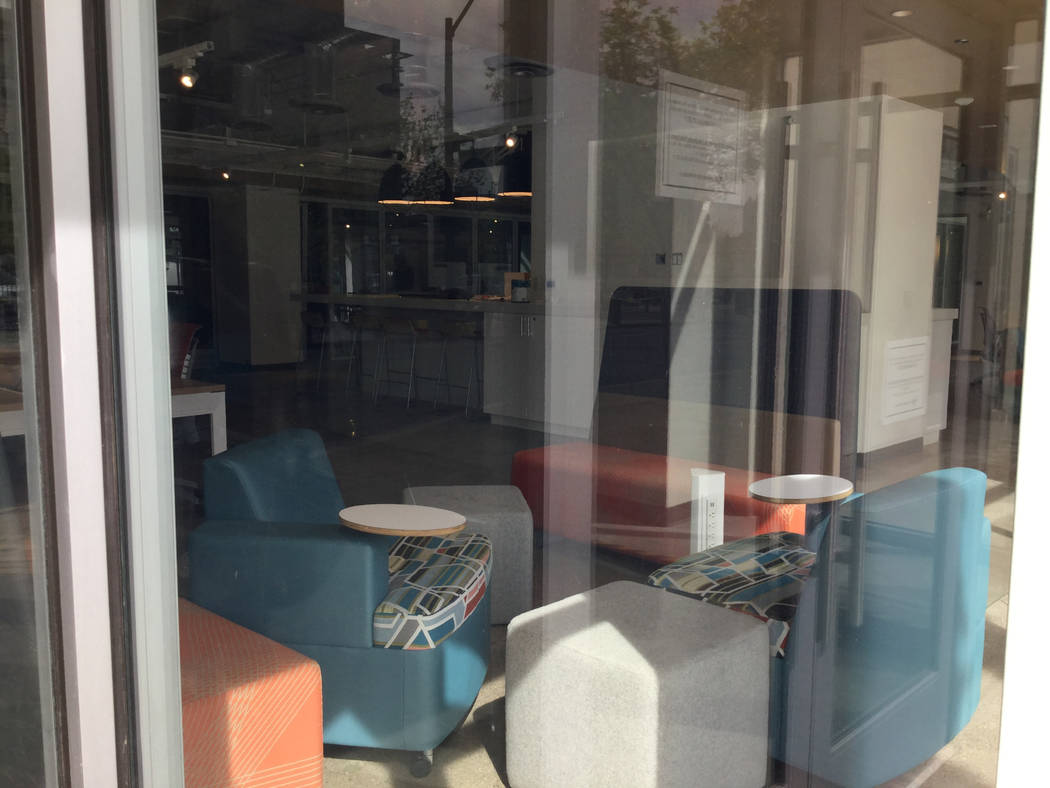 One year and three months after it opened, the RedFlint experience center has closed.
Owned by the University of Phoenix, RedFlint was a downtown Las Vegas business incubator, startup accelerator, and a community education center that offered workshops and seminars on all things business before it shut its doors on Feb. 2.
The experience center is now at the university's Las Vegas campus and no longer open to the community.
"Over the past year, University of Phoenix has experienced several operational changes, including University of Phoenix's parent company being acquired and the addition of a new University president," a University of Phoenix spokesman said.
The center is also no longer a startup accelerator, as the one 13-week accelerator program it offered per year had completed months ago.
The center made no money from the majority its event offerings — workshops and seminars — since most were free.
"I'm surprised it stayed open as long as it did," said Kenny Eliason, co-owner of the coworking space Work in Progress. "I wish it could have stayed open forever, but without a business plan or revenue strategy, it was destined to fail."
In September, Dennis Bonilla, executive dean of the College of Information Systems and Technology and School of Business at the University of Phoenix, said the original plan was for RedFlint to break even in 2019.
Eliason said the closure of the center won't make a significant impact to the startup community in downtown Las Vegas, since other places —like UNLV, Switch's Innevation Center and some coworking spaces — provide similar services.
Contact Nicole Raz at nraz@reviewjournal.com or 702-380-4512. Follow @JournalistNikki on Twitter.