Reno-based service to perform first US ship-to-shore drone delivery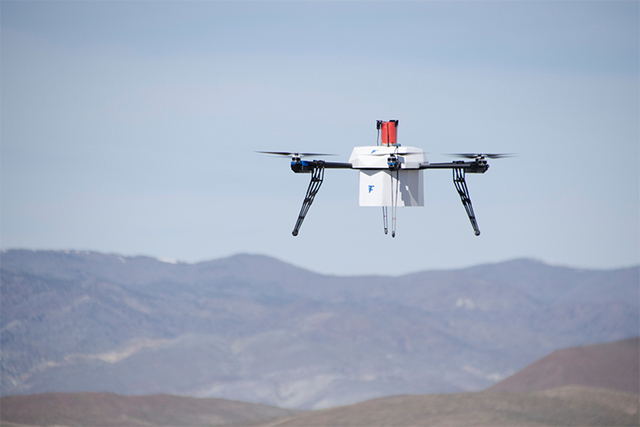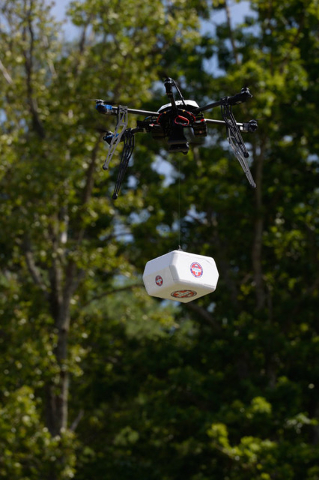 Reno-based drone delivery service Flirtey is at it again.
Teaming up with Timothy Amukele, assistant professor of pathology at Johns Hopkins University School of Medicine, Flirtey will conduct the first ship-to-shore drone delivery in the U.S.
"Imagine a future where in the event of a natural disaster like Hurricane Sandy, Flirtey drones rapidly deliver emergency medical supplies, food and water," Flirtey CEO Matt Sweeny said in a statement. "This demonstration is helping to make that future a reality, and taking us one step closer to Flirtey's mission to save lives and change lifestyles."
On June 23, Flirtey will fly drones carrying medical samples for emergency testing between an onshore medical relief camp at Cape May, New Jersey, and a test facility on a vessel stationed off that state's coastline.
The demonstration has huge implications for global humanitarian efforts, officials said. Eight of the 10 largest cities in the world are coastal cities, and more than 3 billion people, or 44 percent of the world's population, live within 95 miles of the coast, according to the United Nations.
"We recognize the opportunity for us to engage with drone developers and operators in ensuring the principled application of game-changing technologies in response to humanitarian crises around the world," Humanitarian Affairs Officer Andrew Bill said in a statement.
Amukele has led successful research on the viability of using medical drones to transport blood samples and blood products, and is serving as a volunteer adviser to the project.
Flirtey, established in 2013, was the first company to conduct a Federal Aviation Administration-approved delivery in the United States, and the first company to perform a fully autonomous drone delivery to a home in the U.S.
The company declined to disclose how many employees it has in Reno at this time.