Revenue down, but net income up for Las Vegas Motor Speedway parent
October 30, 2013 - 11:00 pm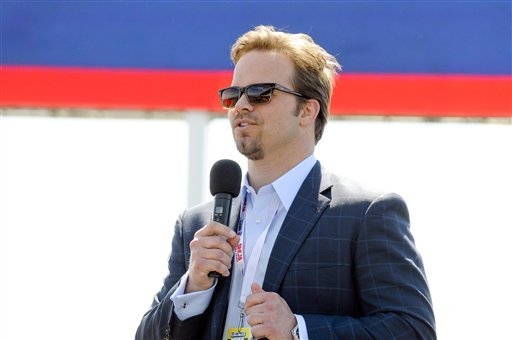 Speedway Motorsports Inc., parent of Las Vegas Motor Speedway, suffered another quarter of decreasing revenues as the North Carolina racetrack company this week reported 2013 third-quarter total revenues that were nearly $5 million less than the revenues for the same three-month period in 2012.
However, Speedway Motorsports reported that net income was $12.3 million, or $0.30 per diluted share, this year compared with $11 million, or $0.26 per diluted share, in 2012.
Speedway Motorsports reported total revenues of $137.5 million for the quarter ending Sept. 30, compared with $142.3 million for the same period last year, according to SMI's earnings report released Wednesday.
Event admission revenues decreased by $3.2 million, or 9 percent, during the third quarter from the same period last year, the company reported.
Event-related revenues also decreased, dropping by about $2.6 million, or about 6.5 percent, for the same period, according to the earnings report.
The company, which owns eight NASCAR tracks, reported total revenues of $398.5 million for 2013, down nearly $10 million from the $408.1 million in total revenues for the same period last year.
The dropping revenues for Speedway Motorsports are part of a trend for the company, which has its headquarters at Charlotte Motor Speedway.
Revenues, including ticket sales, have dropped annually for five years.
Speedway Motorsports did score two wins during the third quarter.
The company announced plans to turn Bristol Motor Speedway in Tennessee into the world's biggest football stadium for a Sept. 10, 2016, matchup between Tennessee and Virginia Tech.
In addition, SMI President and Chief Operating Officer Marcus Smith said during a conference call with analysts that the company will benefit from a new 10-year NASCAR broadcasting media and digital rights agreement with NBC Sports Group and Fox Sports.
"Financial terms are yet to be disclosed, but industry sources estimate the value of the total contract over 10 years to be over $8.2 billion," Smith told analysts, according to the conference call transcript posted on seekingalpha.com.
During the call, analyst Barry Lucas of Rye, N.Y.-based Gabelli &Co. asked why racetrack attendance numbers are remaining flat or decreasing when the economy is showing modest improvements.
Bill Brooks, chief financial officer, responded, in part: "My view is that live entertainment events are at rest right now because people are conservative and they can consume the product in alternate medias without having to incur the time and expense with actually attending, and that's not sporting events but it's a lot of concerts or theater or musical productions."
Smith also responded, according to the transcript: "I think when you look at anything where you buy tickets to go to an event no matter what sport it is or entertainment venue, it's soft, and I think where we have a direct communication with the consumers out there and we're selling more tickets then would fit in most venues for every weekend, but Main Street America are not seeing a huge improvement right now and there is a whole lot of uncertainty … around health care and whatnot."
Contact Alan Snel at asnel@reviewjournal. com or 702-387-5273. Follow @BicycleManSnel on Twitter.