ROCeteer coach aims high in Las Vegas
September 3, 2016 - 7:47 pm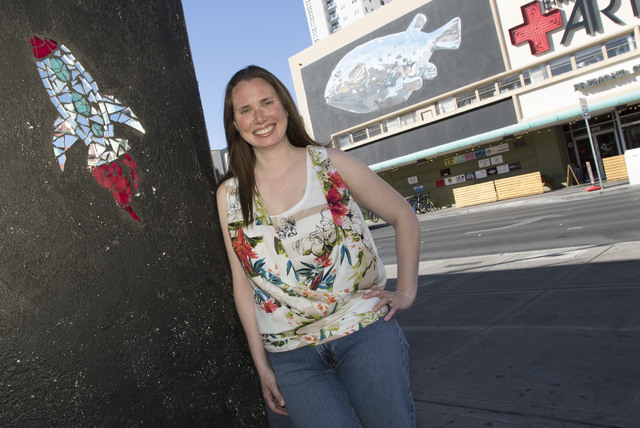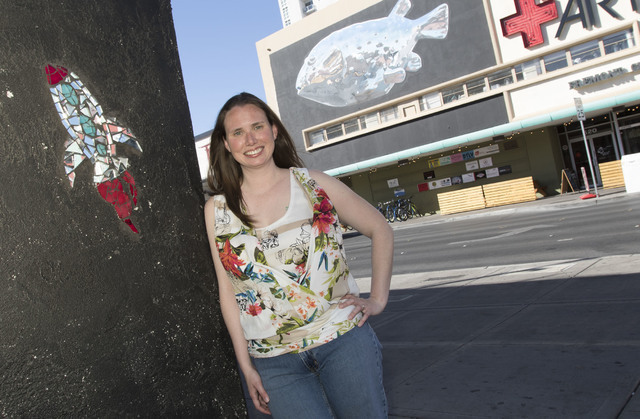 Heather Wilde is a coach at ROCeteer, a firm that offers mentorship, consulting and training to local CEOs and founders. Wilde, a four-time chief technology officer at various companies, has worked with governments on economic development projects for more than 20 years. She has lived in Las Vegas since 2012.
QUESTION: How did you get started?
ANSWER: I was working for a company called Evernote, where I was one of the founding employees. I'd been there for about six years and I was really looking for something new, because I'm an entrepreneur and just needed something new, when Mark Rowland (founder of ROCeteer) found me on LinkedIn. He was like "Hey, I'm gonna be in town, Dylan (Jorgensen, host of the "Downtown Podcast") said you might be cool, you wanna meet for coffee?"
So I met him and at the end of it, I had a job to like start this new thing together, this ROCeteer, to coach, to become a coach which is something that I'd never done before … it was one of those right place, right time kind of things.
Q: What were you doing before Evernote?
A: So you know those RFID door locks where you hold the key up to the door? We invented the technology that did that and then sold it to governments and people around the world.
Q: Which company?
A: CoreStreet. It sold to ActivIdentity which then sold it to HID (Global). So now if you see a card that says "HID" that's what we invented.
Q: Why did you move to Las Vegas?
A: Location is the most important thing to me, more than money, more than anything. I'm an engineer and I need to be able to focus.
Q: Knowing what you know now, what would you wish you had known, let's say three years ago?
A: I like to live a life of no regrets. So one of the things that I do, is at the end of every day, I journal … I take stock of what I've done and with the information that I had, did I do everything I could that day? If I did, then I'm cool, and if I wasn't happy then the next day I fix it. So I wouldn't change anything that I've done in the last three years.
Q: How about five or ten?
A: In the last ten years, I don't know. I would have told myself to buy some Google stock when it was the lowest.
Q: Fun facts?
I read patent filings ( in my spare time).
Q: Looking forward in the tech or business world, what's the next big thing?
A: Biomechatronics.
Q: What's that?
A: So you've heard of AI, so artificial intelligence, well there's also augmented intelligence, implantables, so like, people getting things implanted in their bodies also body parts replaced.
Biomechatronics is the science of completely replacing body parts so that you can basically live forever … You'll be able to print out actual flesh. And we'll be able to replace the brain with a hard drive and all of that. We're only about 30, 35 years away from that.
Contact Nicole Raz at nraz@reviewjournal.com or 702-380-4512. Follow @JournalistNikki on Twitter. Contact Alexander S. Corey at acorey@reviewjournal.com or 702-383-0270. Follow @acoreynews on Twitter.