Route 91 bartenders say they didn't receive proper pay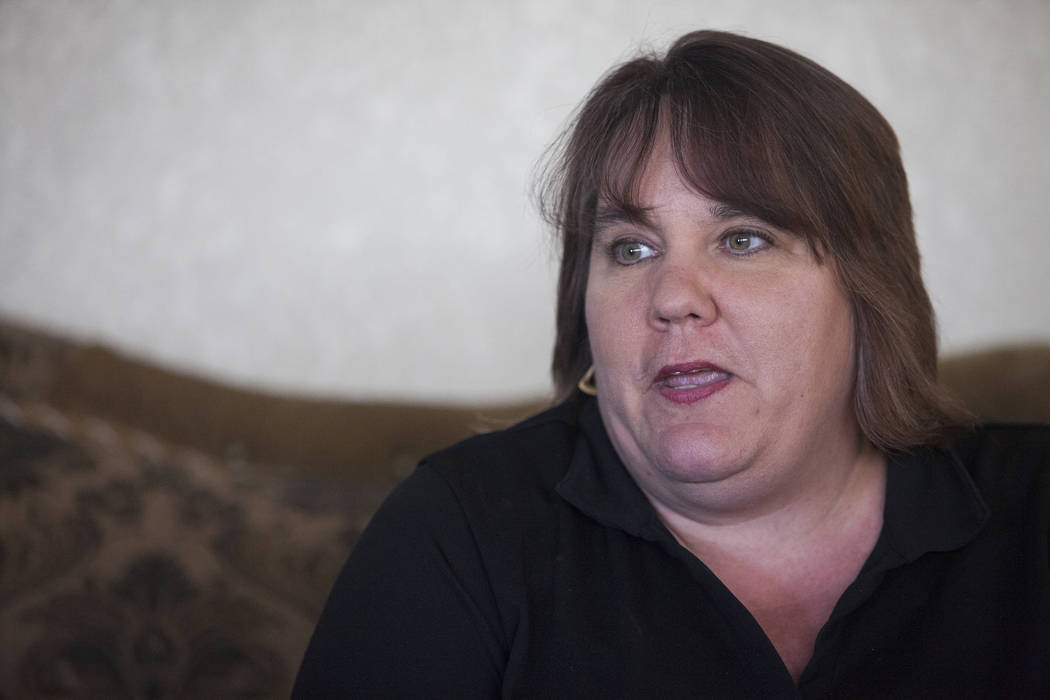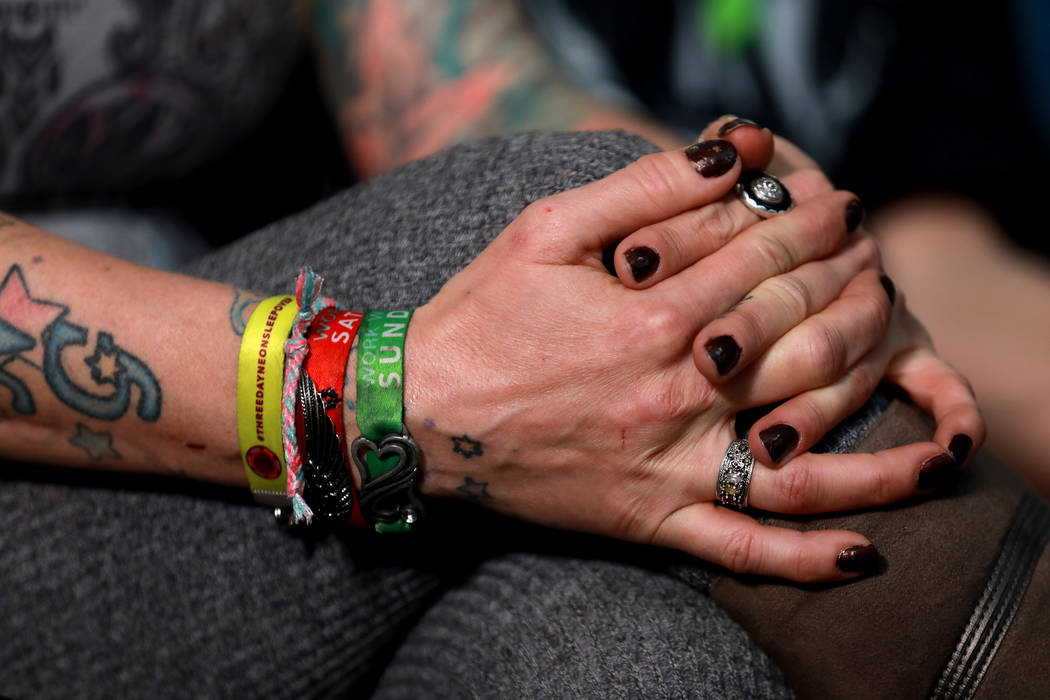 The company that bartenders say hired them for the Route 91 Harvest music festival went out of business, resulting in an investigation surrounding its hiring practices and many bartenders claiming they didn't receive proper pay.
Mindy Foster, Kimberly Baker, Stephanie Gallegos and husband-and-wife Griffin and Renee Black all worked the event, and each expected to make a couple thousand dollars as bartenders working for Roar Staffing and Production. Instead, they each received $757 in cash.
When Foster and Gallegos went to receive the cash payment on Oct. 7 for working the festival, Roar company representatives asked everybody to sign a document stating that the payment they were about to receive was all of the money owed them, that they have "no injuries or anything else to report that could cause harm to me or to Roar SP Limited" and that they would not take any action against the company.
"They said if we didn't sign the document, then we wouldn't get our cash," Gallegos said.
Foster said she signed the document but did not agree with the statement because $757 meant that she made only $457 in credit card tips for the entire festival, around half of what she expected.
There is disagreement about how much was brought in from the festival in credit card tips and disagreement about how many bartenders worked the event, affecting the number of people who would be splitting the tips.
"One cannot waive wage protections in Nevada law," said Bradley Schrager a Las Vegas-based employment attorney with Wolf, Rifkin, Shapiro, Schulman & Rabkin, LLP. "If I wasn't paid minimum wage, I could sign 100 things saying I was, but it's still unlawful to enter that kind of contract."
Geoff Hinds, listed as the president of Roar in state documents, did not respond to a request for comment. Geoff Jones, who helped to hire many of the bartenders who staffed the event, also did not return a request for comment. Bryan Caudill, who managed the bartenders who staffed the festival, declined to be interviewed for this story.
Documents in the mail
Between Oct. 10 and Jan. 25, 19 bartenders — including Gallegos and Foster — submitted claims for unpaid wages and tips to the Nevada Office of the Labor Commissioner.
While the office was reviewing those claims, Foster and Gallegos received documents in the mail — Foster's envelope was postmarked Oct. 30 — from Backyard BBQ Village, which Foster and Gallegos said they had heard of but never worked for.
A letter in the envelope, dated Oct. 4, was addressed "to all employees" who worked during the Route 91 Harvest festival. The letter came with a "final paycheck stub" also dated Oct. 4 for $757 for their work. The letter also requested that they fill out a W-4 form and an I-9 form.
"Due to the extreme situation during the event on Sunday, October 1st, please report any injuries that may have occurred at the event. Although we had no control over the events that transpired that day we want to provide our sincere concern for your well being and provide assistance for any whom may have medical and/or psychological needs form injuries sustained," the letter said.
It was signed by Colleen Cain, a certified public accountant for Backyard BBQ Village Corp. Cain declined to comment for this report.
"I knew right away that it was fake and they were just trying to cover their own asses," Foster said. "This came weeks after I was already paid by a different company, and I never filled out any paperwork. It was very weird. Usually, I fill out paperwork before doing any work, let alone get paid."
Gallegos said she was confused at receiving the paperwork from a company she didn't work for.
Baker said she was confused too. "How can you give me a stub when you never even gave me a paycheck," Baker said. "I just ignored it."
As did Gallegos, Foster and the Blacks.
"I've never heard of someone paying cash and then, afterwards, providing a pay stub and asking the employees to fill out the employment forms after the work has been completed," said Jenny Foley, a Las Vegas employment attorney. "Maybe it was an honest mistake and they just realized that they did not have the proper paperwork. On the other hand, maybe the company knew that it made a mistake all along, but now that the FBI was involved, it wanted to make sure it all had all the paperwork on file."
Employees or contractors?
The classification of the bartenders between contractors and employees has implications for the documentation provided to staff, for daily wages possibly owed to bartenders, and for bartenders' eligibility for worker's compensation.
Some bartenders said they filled out a 1099 Form during orientation, and others said they did not fill out any forms before completing work for Roar. Some bartenders said they showed their work cards, while others said they were never asked to do so.
"If these bartenders are true employees, then the employee paperwork (like the W-4 and I-9 forms) should have been provided to the bartenders prior to the work," Foley said.
Also, contractors are not eligible for overtime pay, but employees are. The $100 daily rate paid to most bartenders would entail eight hours of minimum wage labor and two hours and 42 minutes of overtime pay. But Foster, Baker, Gallegos and the Blacks said they worked 15 hour days, which should have translated into seven hours of overtime pay or $53 in additional wages.
"Being paid all cash … it makes you wonder of what the books actually look like," Renee Black said. "It's a lot easier to hide cash payouts than credit card or check payouts."
Lastly, being classified as an employee limits a company's exposure to litigation.
"If an employee is injured on the job, the employee's exclusive remedy is to go through the worker's compensation system to get redress, and the employee cannot sue the employer. This rule does not apply, however, to independent contractors," Foley said.
Under investigation
The wage claims resulted in additional payment from Roar before the company dissolved, which might preclude any further claims.
It is possible that Roar was planning to dissolve after the festival all along, Foley said.
"Or, this could have been an indicator of possible fraud. Several legitimate companies do this, but some illegitimate companies do this also to prevent others from suing them."
All but two of the 19 bartenders who filed wage claims with the labor commissioner received $1,000. Two people received $750 because of the timing and amount of their claims.
Teri Williams, a spokeswoman for the labor commissioner, said Roar told the office that the company had no employees and had contracted with Backyard BBQ Village Corp. to recruit bartenders and servers to work during the concert.
"The Office of the Labor Commissioner was not able to substantiate 100 percent of claims or statements made by any of the involved parties (employees, ROAR, Backyard BBQ) because of poor record keeping and lack of documentation," Williams said. "And because on that final night, property was destroyed and/or impounded, every dollar owed (from Oct. 1 in particular) would be difficult to account for. Because of these factors, the Labor Commissioner took prudent action to find an acceptable resolution of the claims via a settlement agreement that both ROAR and each of the claimants voluntarily entered into."
The commissioner decided that Roar was acting as a private employment agency for Backyard BBQ Village but did so without a proper license. Roar paid a penalty of $10,000 for operating as a private employment agency without a license, Williams said.
Still, Williams said, "ROAR offered to take responsibility for resolving the outstanding claims filed by workers who claimed that the were owed undistributed tips and/or wages from the Route 91 event."
There are two possibilities why a company would offer to pay people it claims never worked for them, Foley said.
"It is possible that ROAR is being kind. It is also possible that now that lots of people are focused on what occurred here, Roar is taking extra precautions to ensure that they do not get sued for any potential labor violations."
Williams said the labor commissioner's investigation is ongoing. Seventeen additional claims have been filed since Jan. 25.
A previous version of this story incorrectly stated that one of the bartenders, Kimberly Baker, was upset about how much she was paid.
Contact Nicole Raz at nraz@reviewjournal.com or 702-380-4512. Follow @JournalistNikki on Twitter.
Contracting on the Strip
Debra DeShong, spokeswoman for MGM Resorts, said MGM has previously hired Backyard BBQ to provide food and beverage services for festivals, as it did for the 2017 Route 91 country music harvest festival.
Backyard BBQ retained Roar to provide bartending services at the festival, she said.
"We expect our contractors to treat their staff as we treat our employees and in accordance with all applicable law. After the incident, we were contacted by the Labor Commissioner's office and asked to provide information on the vendors we contracted with at the festival lot, as well as those we were aware of that contracted with other companies (such as Live Nation). We cooperated with the Labor Commissioner's office and provided the requested information, and have not been notified of any ongoing labor investigation regarding festival bartenders. We also contacted our vendors to ensure that bartenders and others working at the Oct. 1 festival were properly paid, and were provided assurances they had been or would be properly paid."