Sales of high-end homes surge in Las Vegas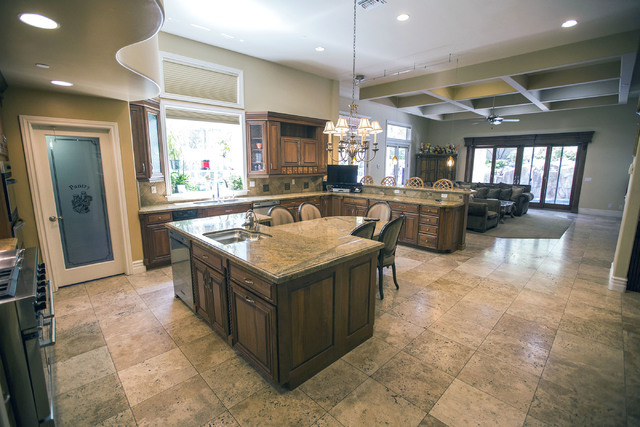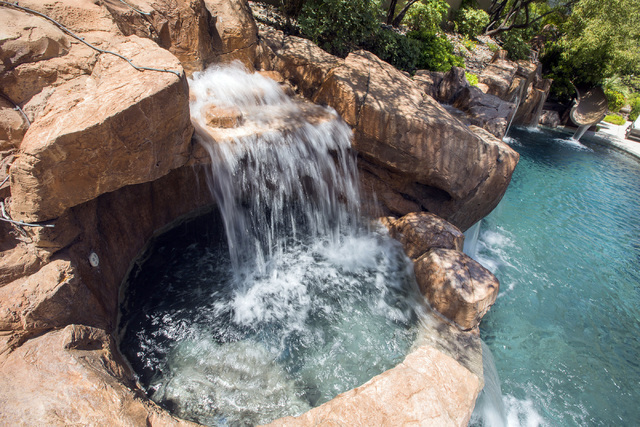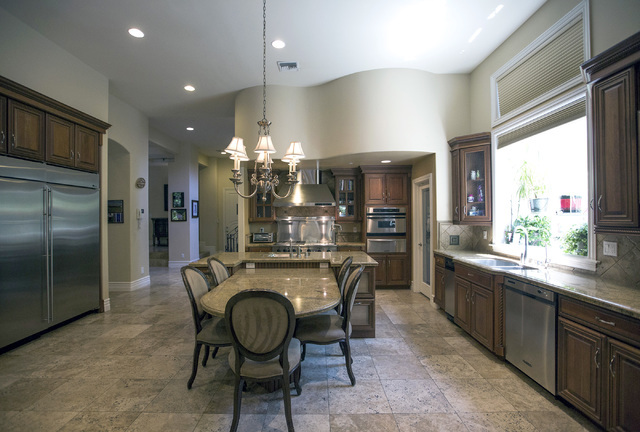 In a sign analysts say shows the ultrawealthy have a growing level of confidence in the Las Vegas economy, the sale of new high-end homes is on the rise, and a new luxury development in Summerlin has sold half of its lots.
The Summit Club, a 555-acre country club community, announced customers are in the process of closing on 72 of the 140 lots up for sale. With a value of $235 million, that's an average price of $3.2 million for lots that range in price from $2 million to $10 million.
That's on top of buyers closing on 50 new homes valued at $1 million in 2015, the most since 50 such closures in 2008 at the beginning of the recession, according to Brian Gordon, principle of Las Vegas housing research firm SalesTraq. Between 2011 and 2013, there were only a combined 13 sales of new homes valued at $1 million or more. Another official also expresses confidence.
"With our private banking division, over two-thirds of what we've been doing is related to residential real estate," said Randy Boesch, executive vice president of The Private Bank, a segment of Nevada State Bank that works with high net worth and high-income clients. "We're seeing more of our clients going out and buying high-end lots and getting construction financing and building on these high-end lots and developments in Summerlin and Henderson."
The epitome of that is the Summit Club, a joint venture between the Howard Hughes Corp. and Discovery Land Co. It touts a golf course designed by Tom Fazio, who also designed Shadow Creek and Wynn Golf Club, and views of the Spring Mountains, Red Rock Canyon and the Strip.
The investment isn't cheap. Besides millions for lot costs, some custom homes are expected to cost in the $10 million to $20 million range. Membership in the club costs $150,000 and its dues are $27,000 a year. The HOA fees are $13,027 a year.
Some 85 percent of the lot buyers are from Southern Nevada. Most are business owners, and many of the other 15 percent are from California and Arizona.
"One of the good trends in looking at the local economy is the success of the Summit project," said Fafie Moore, the broker/owner of Realty Executives of Nevada. "When this started a year ago, people thought it would be bought by out-of-state buyers with high net worth. There's a lot of confidence in this project with our high net worth people. I see that as very positive. They have confidence in business going forward." Purchasers had to put down a 15 percent deposit to hold their properties when sales started a year ago for lots, which range in size from three-quarters of an acre to 5 acres. Closings started in May and developers expect to sell the remainder of the lots in the next 12 to 18 months.
Home construction is scheduled to start by this fall. The developers also plan to build 120 to 130 homes on the site that will sell for $2 million to $10 million, said Mike Mekdman, Discovery's chairman and chief executive officer.
What's driving interest is that it will be the only private club community in Las Vegas for those who live there and not allow non-residents to join, Mekdman said. It will have restaurants, a fitness center, spa, tennis courts and a kid's camp among its amenities and be like "living in the nicest resort you can ever visit," he said.
"The best example is taking Shadow Creek (golf course owned by MGM Resorts International) and putting it in a premier location in Vegas and adding 300 homes around it and making it available only to those homeowners," Mekdman said. "No. We're not surprised by the sales. We expected it. That's why we did it. With the golf course and infrastructure, we have a couple of hundred million invested ourselves. We're also bullish on the economy."
No one suggests that the market is back to where it was prior to the recession. The 50 new home sales of $1 million or more in 2015 and chance to surpass that total in 2016 is well below the 141 sales of new homes of $1 million or more in 2007, according to SalesTraq.
In the existing home market, the sale of luxury homes of 4,500 square feet and larger total 483 in 2016. That's the lowest number since 2008, according to SalesTraq. As the price per square foot has increased for those size homes, sales have dropped. The median price was $254 per square foot in 2007, and that dipped to $99 in 2009 and has steadily risen to $177 in 2015, the firm reported.
It's the ultrahigh-end market that's feeling the most confidence.
"The higher-end are looking to build custom homes," Moore said. "The million dollar buyers are out there but are really value-oriented. There's still a sense that some people are walking very carefully on higher expenditures. "Their confidence in the economy is still tender."
Boesch said it will take time for the housing market to return to its peak and even that isn't desirable because that led to the recession.
Although the election is creating some anxiety, wealthy people are feeling better about the economy, Boesch said. Their confidence is bolstered when they see talk about building stadiums, see development along the Strip, see companies relocate to Las Vegas and see the stock market remain strong, he said.
"Some of the people on the sideline (who) were cautious about incurring heavy-duty mortgage payments now are feeling better about what's happening locally and how the trends are positive for Nevada," Boesch said. "The unemployment rate has dropped. They see what's happening creating jobs with Faraday Future (electric car plant) and the Hyperloop (high-speed train plant) and that visitor volume is up. That makes people feel better, and they're willing to pull the trigger and move up to larger homes and pay more for amenities that nice homes provide."