SBA to recognize PrideStaff owner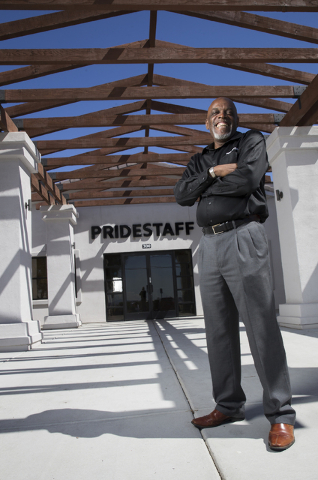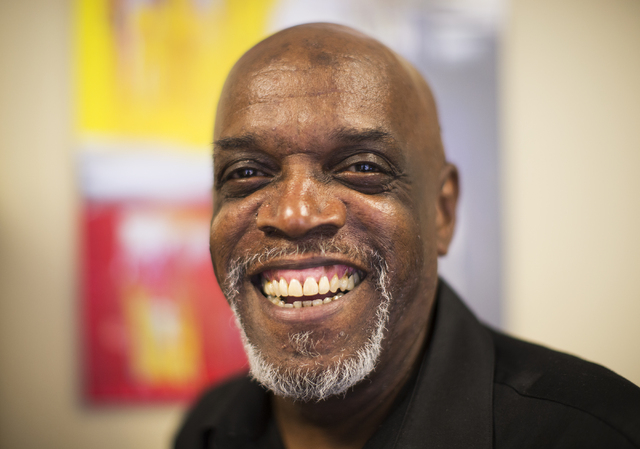 Bob Daniel speaks casually and in a positive, upbeat fashion about what it takes to be successful. His rich baritone voice makes it clear he's an authority.
As the owner and strategic partner of PrideStaff Las Vegas, Daniel shares his knowledge with every staffing applicant who walks through his door, mentoring them to make sure his clients receive quality, motivated, part- and full-time employees who will enhance their business.
It is this trademark of personalized quality and service that has earned Daniel the Small Business Administration's award as Nevada Veteran-Owned Business of the Year.
He will be among more than a dozen to be honored Wednesday during an SBA luncheon at the Gold Coast.
Graduating high school during the Vietnam war era, Daniel realized that he didn't have the grades or money for college, so he enlisted in the Air Force to learn a skill and perhaps take advantage of the GI Bill to continue his education. He parlayed skills he learned in a high school typing class to an assignment handling administrative duties. He was stationed in Texas, the Philippines, Vietnam, and then back to Texas during his four years of service.
Daniel spent the next 32 years in the private sector hiring, training and managing cross-functional teams. These teams consisted of sales, supply chain, marketing and Web development at IBM, Micron, and Fujifilm. He was a staff instructor at IBM's Management Development Center.
In addition to working a full-time job, Daniel completed his education by first using the GI Bill to finance his associate's degree in business management, and then continuing on his own to receive a bachelor's degree in professional studies, and a master's in business administration.
Despite all of the higher education studies, Daniel credits his time in the Air Force as his major learning experience and the foundation for his success in business. "It helped me and prepared me in a couple of ways. One is just being able to listen and communicate in terms of understanding the other person's perspective without being judgmental. I also learned how to research and where to look to find the answers to questions."
MOVING TO LAS VEGAS
In 2004, after years of success in the corporate world and as an empty nester living in New Jersey, Daniel and Mini, his wife of 47 years, decided to escape the cold winters and moved to Las Vegas.
"I liken Las Vegas to the new melting pot, a forward-thinking community with tremendous opportunities for individuals that are willing to work hard, play fair, but compete vigorously. There is also a Wild West kind of mentality where everything is fair game, and you just need to figure out how to get your share of it," said Daniel.
Daniel purchased a PrideStaff franchise rather than reinvent the wheel, and in 2006, the couple opened the Las Vegas office.
He was nominated for 'Nevada Veteran Owned Business of the Year' award by Kenyatta Lewis, executive director of supplier diversity for MGM Resorts International.
Lewis complimented Daniel for his ethics and perseverance. "He patiently pursued a business relationship with us for five years before we worked together. The initial order was a small one — just a single limousine driver—but Bob treated that placement, and every one since, as his top priority."
With a staff of just four full-time and two part-time administrative employees, PrideStaff Las Vegas has more than 100 employees working on assignment at client locations each week. The company provides both white- and blue-collar staff for hospitality, gaming, finance, manufacturing, distribution, construction, information technology, transportation utilities, architecture, government, and professional services.
However, Daniel said he is selective when it comes to the number and type of companies that he will take on as a client.
"I don't want to be all things to all people. And I don't want a large client count because it becomes unmanageable and I would end up alienating people. So I am very specific as to who we do business with, and I really want it to be a partnership," said Daniel.
That fits with Lewis' experience.
STRESSING THE VALUE OF HIS SERVICES
"Bob has never tried to 'sell us staffing.' He's educated us about the strategic value of his services, developed innovative solutions to our business problems, and shown us how to use PrideStaff's resources to thrive in any market conditions. PrideStaff is more than a vendor; they're a partner in our success," said Lewis.
As a minority- and veteran-owned business serving Las Vegas, North Las Vegas, and Henderson, PrideStaff is one of Clark County's leading employment and staffing agencies. The firm provides a full complement of administrative and light industrial temporary, temp-to-hire and direct placement solutions to help employers overcome their biggest workforce challenges while helping area job seekers find meaningful employment.
In addition to running a business, Daniel still finds time to give back to the community. He is actively involved with the Las Vegas Metro Chamber of Commerce, 100 Black Men of Las Vegas, Las Vegas Minority Supplier Development Council as well as the Southern Nevada Human Resources Association.