Sears to close Henderson store, 141 others as it files for bankruptcy
October 15, 2018 - 7:01 pm
Updated October 15, 2018 - 8:44 pm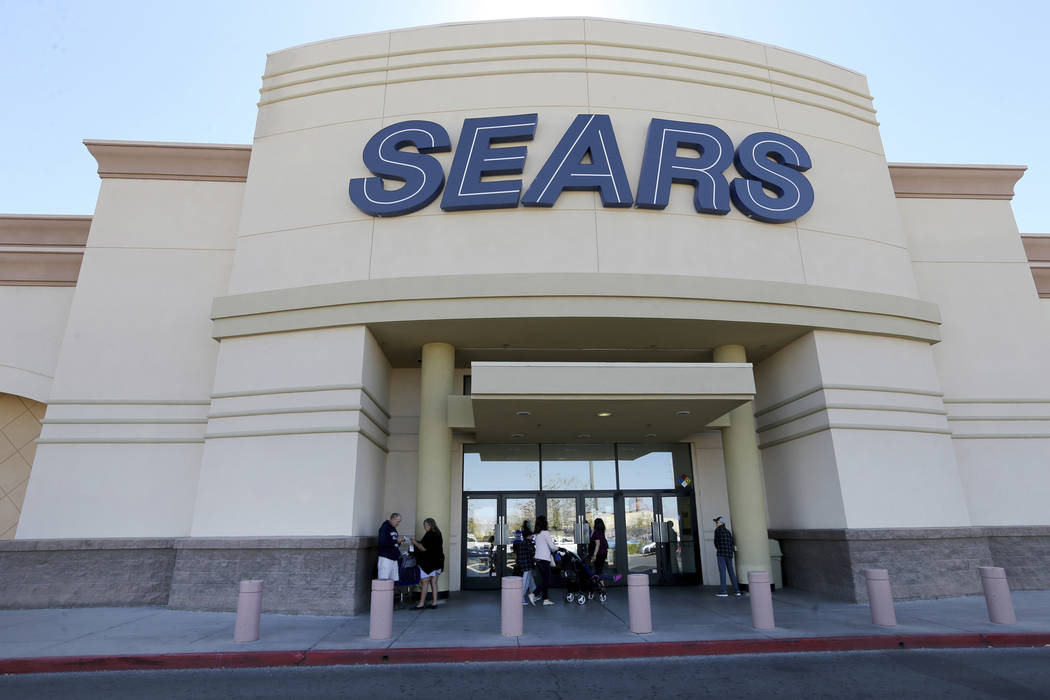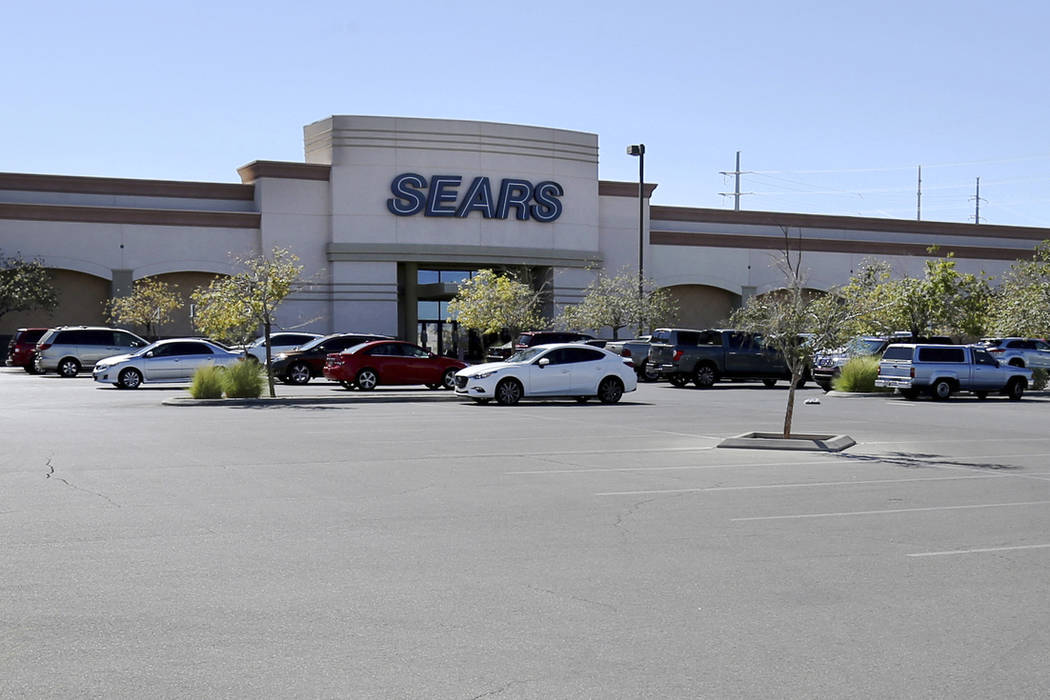 Charlyn Medlin doesn't consider herself a computer-savvy person, but even she is starting to shop online — except for clothing.
"I have to try it on," Medlin said.
By January, she'll have one fewer place with the styles and bargains she likes. The Sears department store at Marks Street and Warm Springs Road in Henderson is one of 142 locations the company has slated for closing during the company's turn in bankruptcy.
The Henderson store is expected to start its liquidation sale in November.
'Too much rot'
From its beginnings as a mail-order watch business in Minneapolis 132 years ago, Sears grew to become America's everything-under-one-roof store and the biggest retailer in the world.
"It was the Amazon of its day," said Mark Cohen, a professor of retailing at Columbia University and a former Sears executive.
But plagued by falling sales and heavy debt, Sears filed for Chapter 11 bankruptcy reorganization Monday and announced plans to close 142 of its roughly 700 remaining stores and eliminate thousands of jobs in a bid to stay afloat, if only for a while.
Analysts have their doubts it will survive.
"In our view, too much rot has set in at Sears to make it (a) viable business," Neil Saunders, managing director of GlobalData Retail, said in a note to investors.
In its bankruptcy filing, Sears Holdings, which operates both Sears and Kmart stores, listed assets of $1 billion to $10 billion and liabilities of $10 billion to $50 billion. It said it has lined up $300 million in financing from banks to keep operating and is negotiating an additional $300 million loan.
The company once had around 350,000 employees; as of Monday's filing, it was down to 68,000. At its peak, it had 4,000 stores in 2012; it will now be left with a little more than 500.
Once the Henderson store is gone, Sears will still have a presence in the valley, according to the company's website.
The Las Vegas area will still have two Kmart stores, three Sears department stores, two auto centers, a parts and repair center, two appliance outlet stores and Hometown Dealers in Pahrump and Mesquite.
Local stores survived a previous round of closing 72 Sears locations announced in May.
Sears closed two Kmart stores earlier this year and four last year.
Various brick-and-mortar brands have faced bankruptcies and closings due to competition from e-commerce and too many stores. In September, Toys R Us filed for bankruptcy.
One of the surviving Sears appliance outlet stores is about a mile away from the closing department store.
Chris Clifford and his team at the local branch of real estate firm Colliers International handle leasing for the shopping center at Sunset Road and Stephanie Street, where the appliance outlet is located.
His team was hesitant at first to allow the Sears outlet onto the shopping center. But he learned the outlet is a separate business and uses a separate business model from the department store.
Sure enough, a smaller footprint and a narrower sales approach have helped the outlet store succeed in Clifford's shopping center.
Still, Clifford said he sees the end of the classic Sears store that consumers know.
"I have little confidence that they pull through," he said. "I believe they will take the same approach as Toys R Us and will eventually follow the exact same path to closures of all units."
Lauren Tabeek, director of retail services for real estate firm Cushman & Wakefield's local branch, and her team handle leasing at the other shopping center in the valley with a Sears appliance outlet store.
Tabeek said the better performance by the store near Lone Mountain Road and Decatur Boulevard could be due to a boom in employment and home development in the northern valley.
Ironically, that boom comes due to recent distribution centers built by online retailers Amazon and Fanatics.
"Even at outlet prices, it's hard to compete in this retail category," she said. "Might be a matter of time before this one closes down as well."
She said she wants to see Sears survive bankruptcy. But to do that, the company must adapt to current market trends, build a stronger social media presence and update the inventory to appeal to young shoppers.
Ripple effect
Sam Alsabagh, owner of the Flame Kabob restaurant in the shopping center that houses the closing Sears, said he expects a drop in customers once the store closes.
But Alsabagh, who is looking to open a second location, said he is confident his restaurant has enough of a following that his business will survive.
"Sometimes we get people who came for Sears, but not always," he said.
Medlin, the Henderson resident shopping at Sears on Monday afternoon, said she's sad to see the store go. Still, the retail industry will last, even if Sears doesn't.
"I'm sad for sure," she said. "But I guess I can shop at Kohl's."
Contact Wade Tyler Millward at 702-383-4602 or wmillward@reviewjournal.com. Follow @wademillward on Twitter. The Associated Press contributed to this report.