Second phase of Tivoli Village slated to be completed soon
October 21, 2016 - 9:57 pm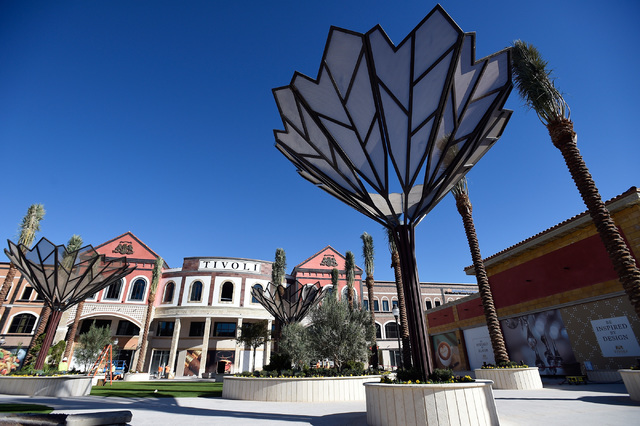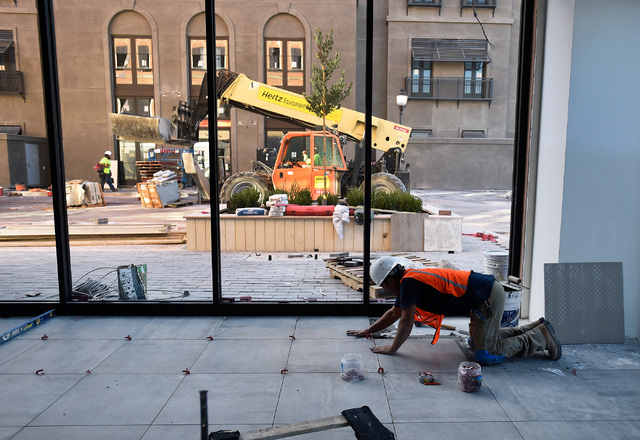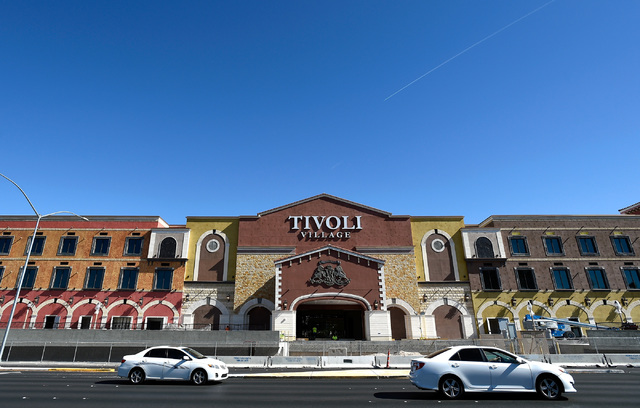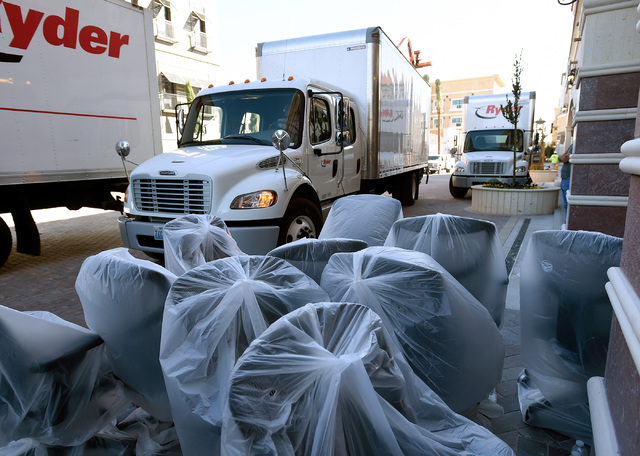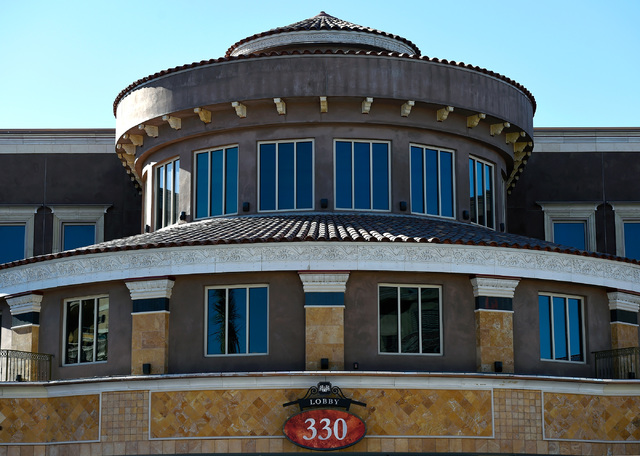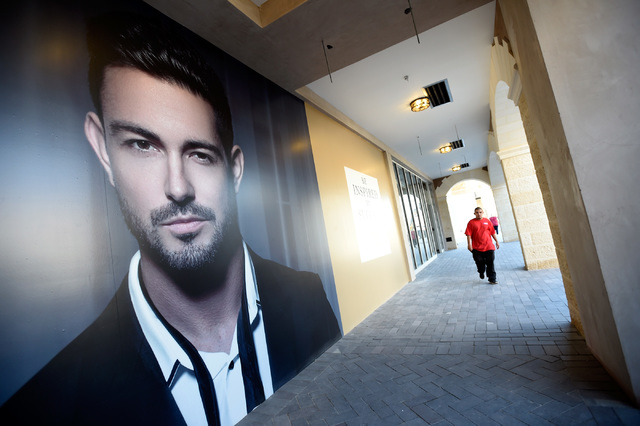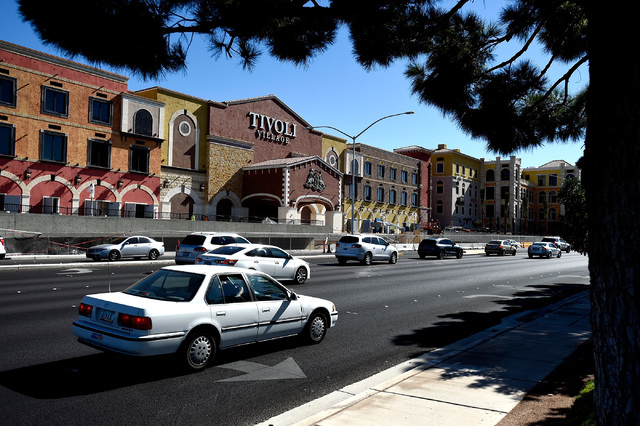 Real estate broker Rick Hildreth works from an office in Tivoli Village and loves the mixed-use property, though he wondered "every day" why its expansion project was taking so long.
Management at one point said they expected to finish by late 2013. That came and went, and construction seemed sporadic the past few years.
But work has been "hot and heavy" the past few months, Hildreth said, and new retail workers are being hired and trained.
"It gives this place a little energy that we haven't had in a long time," he said.
Tivoli's second phase, comprising about 350,000 square feet of retail and office space, is slated to be finished soon. The announced retail lineup is sparse, but management says more are on the way and brokers say the anchor – upscale home-furnishings store Restoration Hardware – could pump more life into Tivoli's seemingly quiet shopping scene.
Tivoli's restaurants get packed, but the open-air, Mediterranean-themed project in the Las Vegas suburbs has faced various hurdles over the years. It opened during the worst recession in decades and has lacked a big-name retailer; also, a hefty competitor, the 106-acre Downtown Summerlin, opened just four miles away in 2014.
Tivoli is "not your typical retail development," and store operators are "strangely risk-averse," CBRE Group broker Matt Bear said. But Restoration Hardware could help lure shoppers, he said, and given enough time, Tivoli will be a "thriving shopping center."
One broker, who did not want to be named, said Tivoli, located at Rampart Boulevard and Alta Drive, is a "gorgeous" property in an affluent part of the valley. But most tenants he deals with prefer familiar-looking projects, he said.
Tivoli's current retailers include jewelers, clothing stores and accessory shops. Mass-market stores that can generate bigger foot traffic are largely missing, he said, although Restoration Hardware would be "more of an anchor than what they have now."
Tivoli management has announced two retail tenants for the second phase: Jewish-style eatery Canter's Deli and Restoration Hardware, whose four-level, 60,000-square-foot store is expected to open Oct. 28.
Canter's, which would operate a 6,400-square-foot location with a bakery and catering operations, is slated to open around January, owner Kevin Jeffers said.
Tivoli general manager Curt Fickeisen told the Review-Journal this week that other retailers would open on or shortly after Oct. 28 in the second phase but added he could not announce their names. A few deals are in the works for the existing section as well, he said.
He said Tivoli is more of a "lifestyle" center but hadn't heard from store operators that it's too different. According to Fickeisen, Tivoli's existing retail and restaurant space is about 90 percent occupied, the office space around 97 percent.
Fickeisen, who became general manager in January, also said construction of the second phase took longer than planned because of "unforeseen economic circumstances." He offered few details beyond citing a general slowdown in U.S. retail, including retail development, though he said there weren't delays in landing construction financing.
Tivoli's developers, Israeli conglomerate IDB Group and Las Vegas-based EHB Cos., broke ground in 2006, during the bubble years. After the market crashed, they reportedly considered mothballing the project but decided to build in phases instead. The first portion opened in 2011.
IDB and EHB also developed One Queensridge Place, two 18-story condo towers across Rampart from Tivoli. But the companies reportedly split ways around 2013, and IDB took control of Tivoli and still owns it.
Restoration Hardware CEO Gary Friedman was unavailable to talk for this story, according to a company spokeswoman.
Jeffers, who is licensing the Los Angeles deli's name, said he wanted to open a Canter's near Summerlin in part because of the area's sizable Jewish population and cluster of synagogues. But he also wanted to be steps from a built-in base of potential customers: Tivoli's office workers.
Hildreth, of Land Advisors Organization, said Tivoli tends to be quiet during the day, and Restoration Hardware at least "initially" could be a key source of spillover traffic for other retailers.
"I honestly don't know how they make it," he said of existing stores.
But he enjoys the dining options in the area and working close to home. He would even buy a condo at Tivoli if some were built.
"I love it," he said.
Contact Review-Journal writer Eli Segall at 702-383-0342. On Twitter at @eli_segall